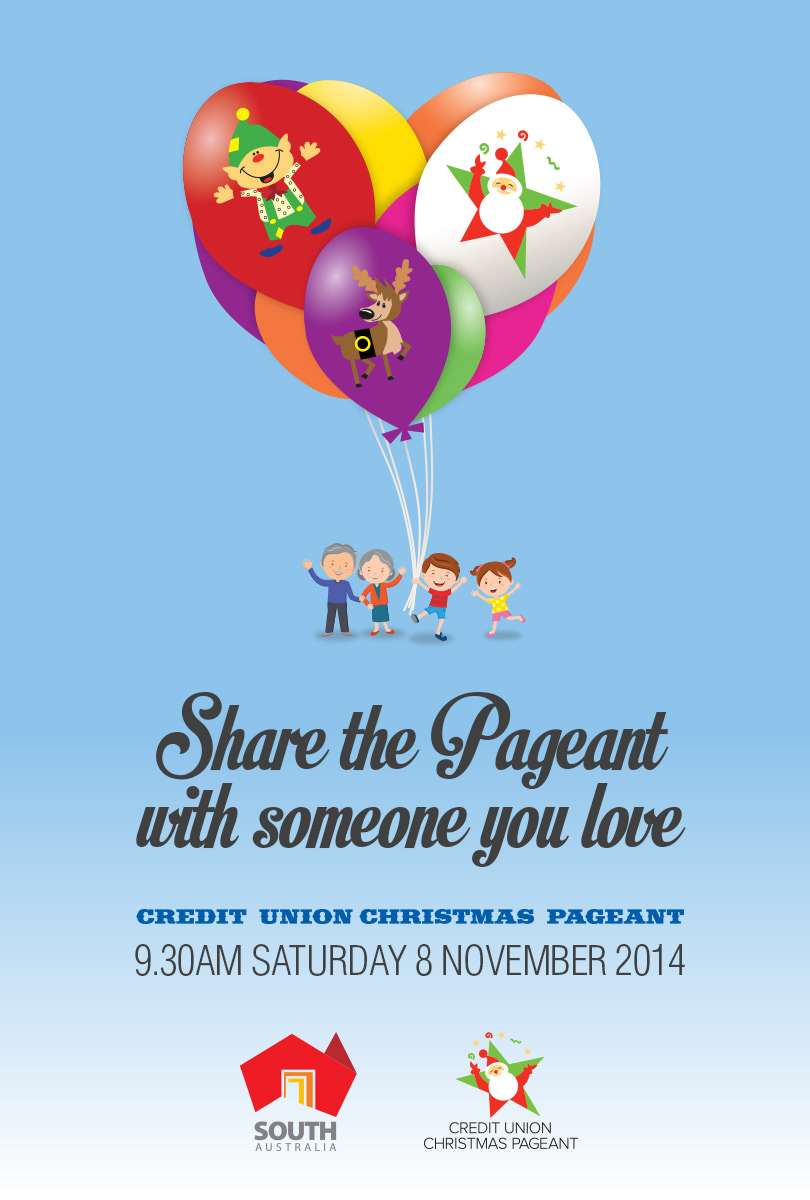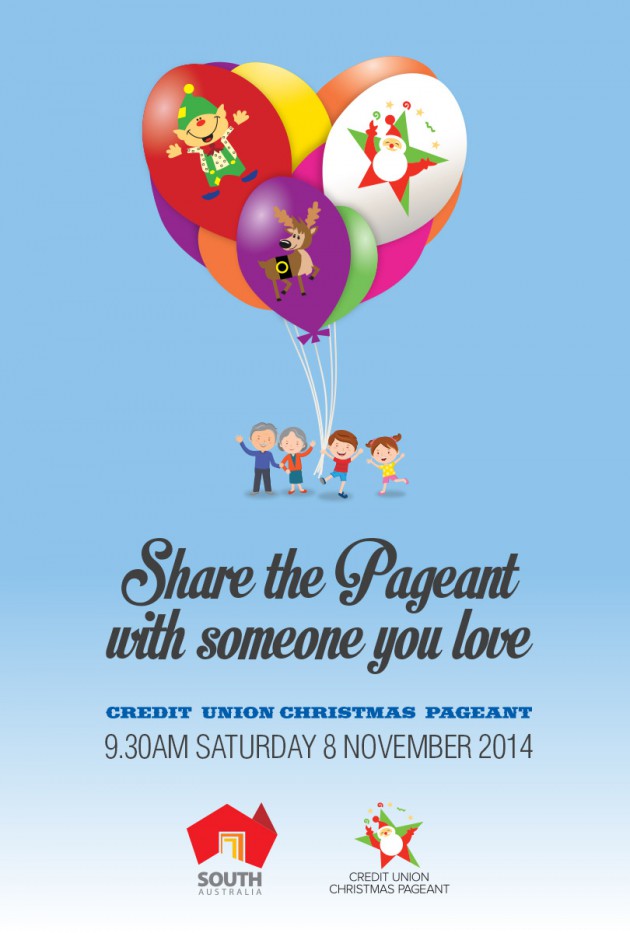 This year the Credit Union Christmas Pageant is celebrating 82 years since the first event in 1933, with the theme 'Share the Pageant with Someone you Love'.
On the weekend we had the pleasure of visiting the home of the Pageant, Stardust Castle, to get a peek of what goes on behind the scenes of this great South Australian icon. This is an event which is the envy of the rest of Australia and is acknowledged as the world's biggest event of its kind. That's right Adelaide – be proud, this is BIG!
The 2014 Credit Union Christmas Pageant will have 147 moving sets including 255 clowns, 63 floats and 17 bands plus 9 walking sets, ten dance groups, one DJ and three choirs. The first Pageant in 1933 had eight floats and four bands.
Take a look at some of our photos at Stardust Castle below – it is a massive place. As you can imagine, it is a huge undertaking to put this event on each year. The staff work all through the year to make sure everything runs smoothly. It's a huge feat to organise over 1,000 characters for the day!
We've put some facts and figures below which you may like to share with your children in the lead up to the big day. Look out for some of your favourite floats in the pics below.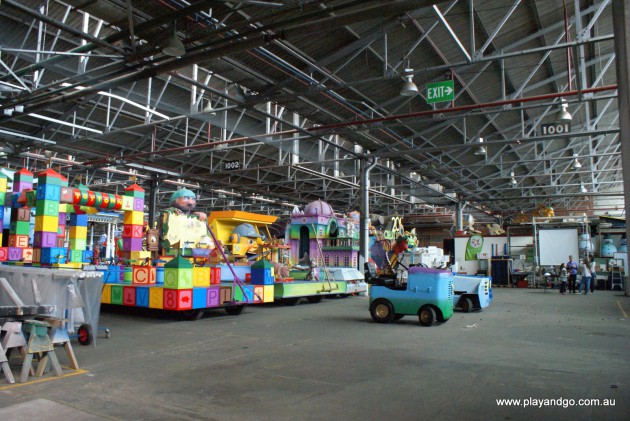 • More than 120 talented makeup artists are set to apply make-up to more than 1,000 characters between 6.30am and 9am on Pageant day.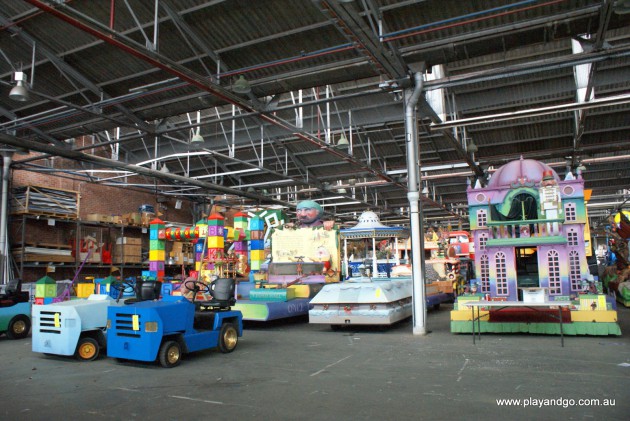 • It takes 15 trucks to transport costumes, shapes, heads, bikes and props to Pulteney Grammar School, the starting point, the day before the Pageant.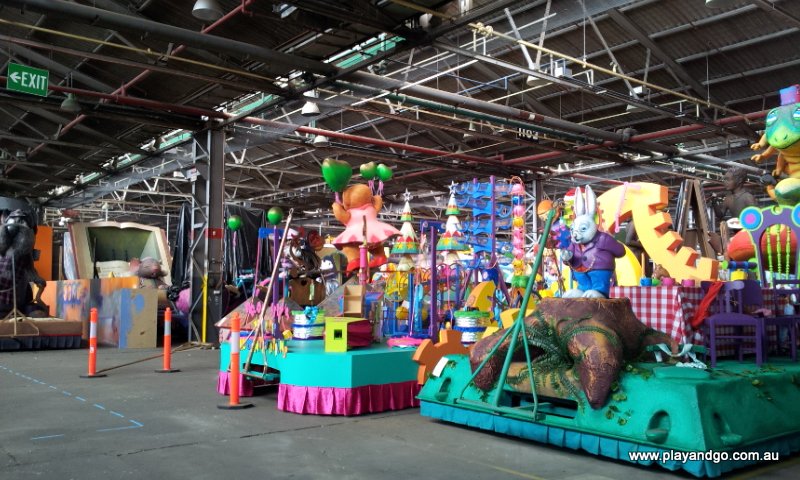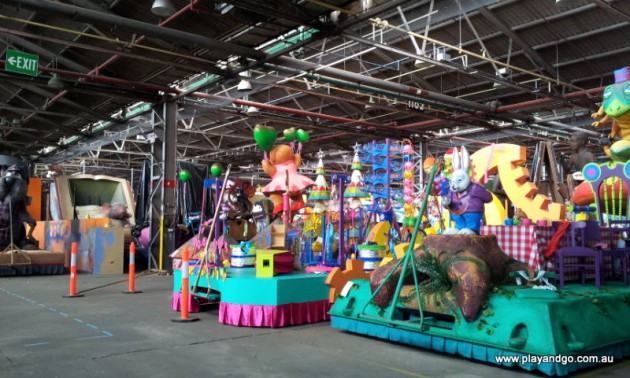 • Allianz Insurance will provide over 1800 breakfasts to Pageant characters and volunteers on Pageant day.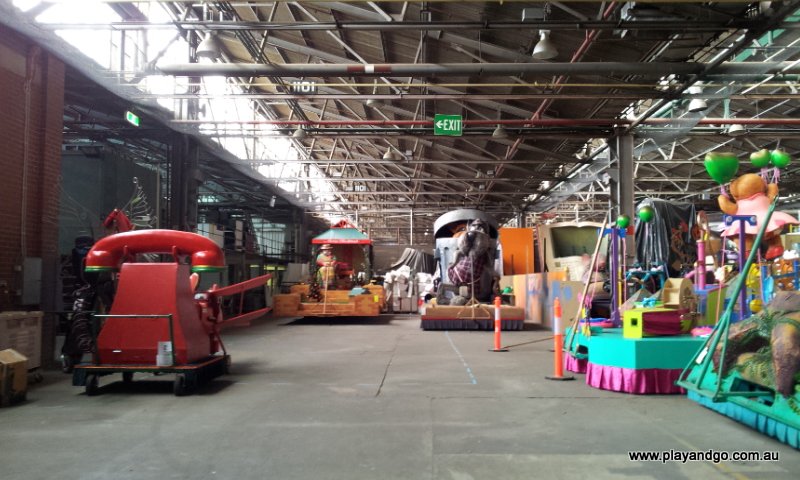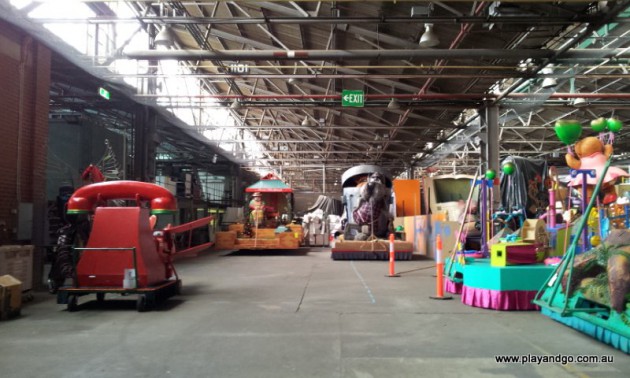 • It takes more than 240 boxes of tissues and 70 jars of make-up remover to remove characters' make-up each year.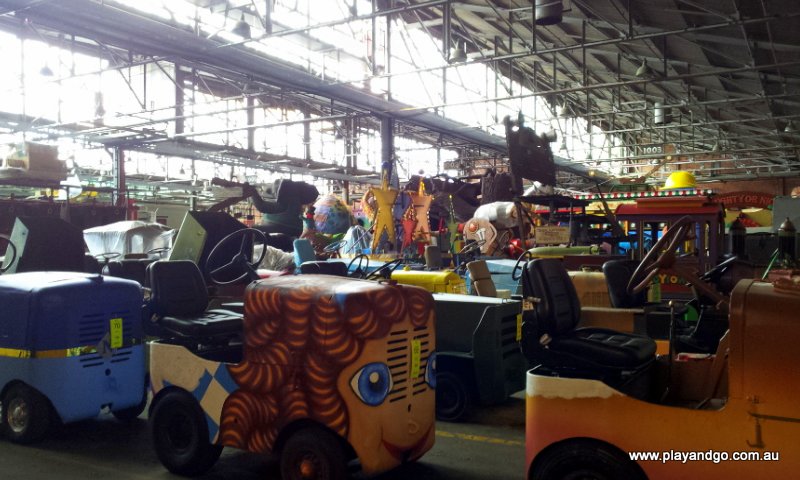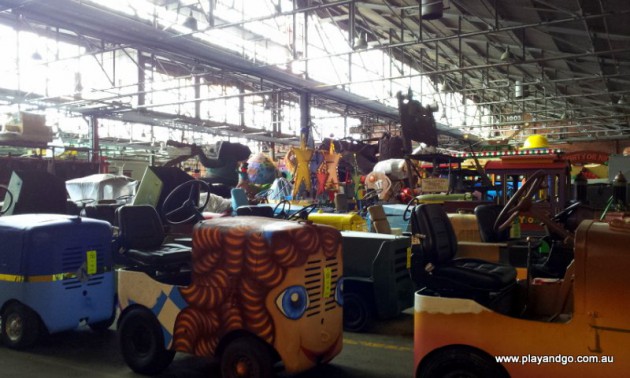 • Costume fittings are held over an eight-week period. Costumes are transported to credit union offices during this period. On fitting days, wardrobe staff fit one costume every five minutes.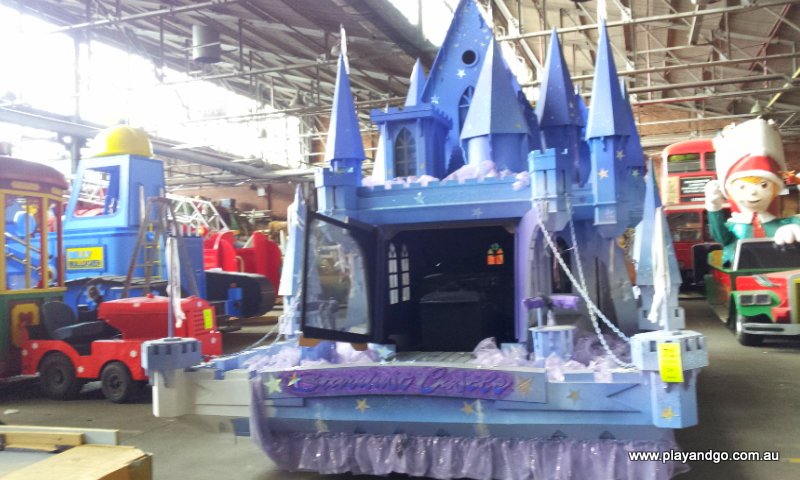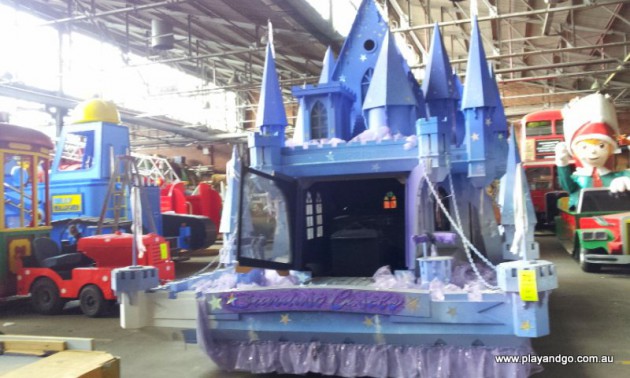 • Rehearsals for all the characters in the Pageant are held every day over five weeks in the lead-up to the big day.
• From the week after the Pageant until Christmas Eve, well over 3,000 costume pieces are washed, ironed and placed in plastic bags for storage, ready for the next year.
We have never seen so many costumes together in one room before!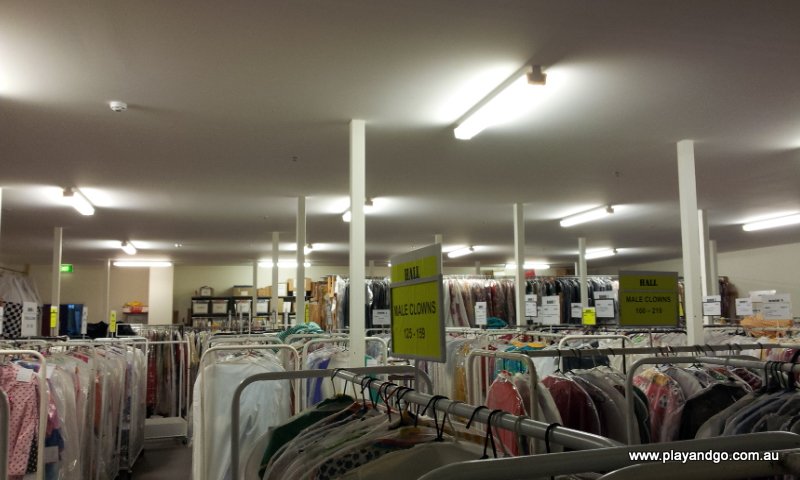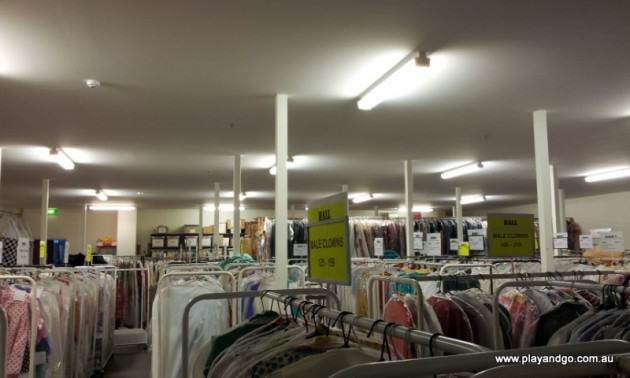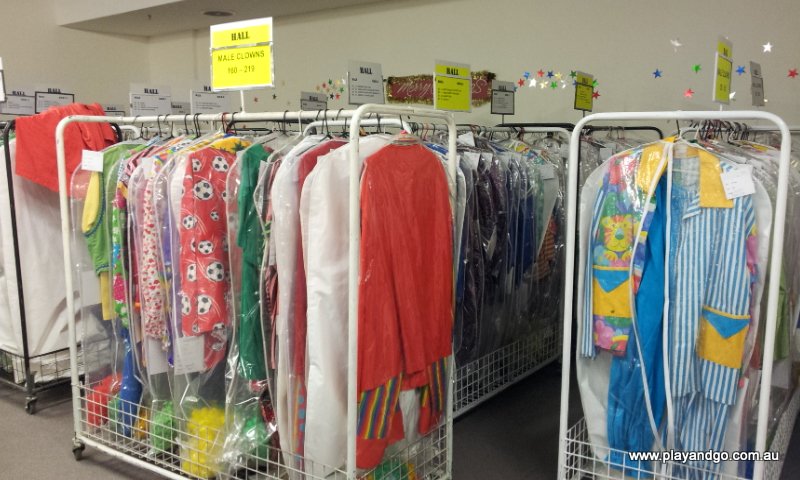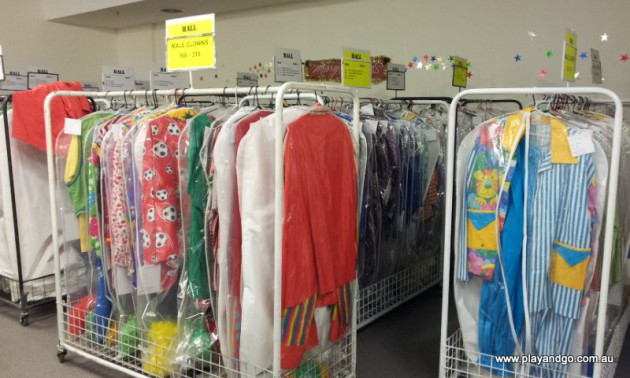 To read more about the Credit Union Christmas Pageant see the official Pageant website here or our Play & Go post here for tips and more info.
What:  2014 Credit Union Christmas Pageant
When: Saturday 8 November 2014 | starting at 9:30am
Where: City of Adelaide – South Terrace to North Terrace (see route map above)
Who: Everyone
All photographic images by Play & Go Adelaide
At Play & Go Adelaide we make every effort to provide accurate information to the best of our knowledge at the time of publication. We recommend confirming times, dates and details directly before making any plans as details may be subject to change.