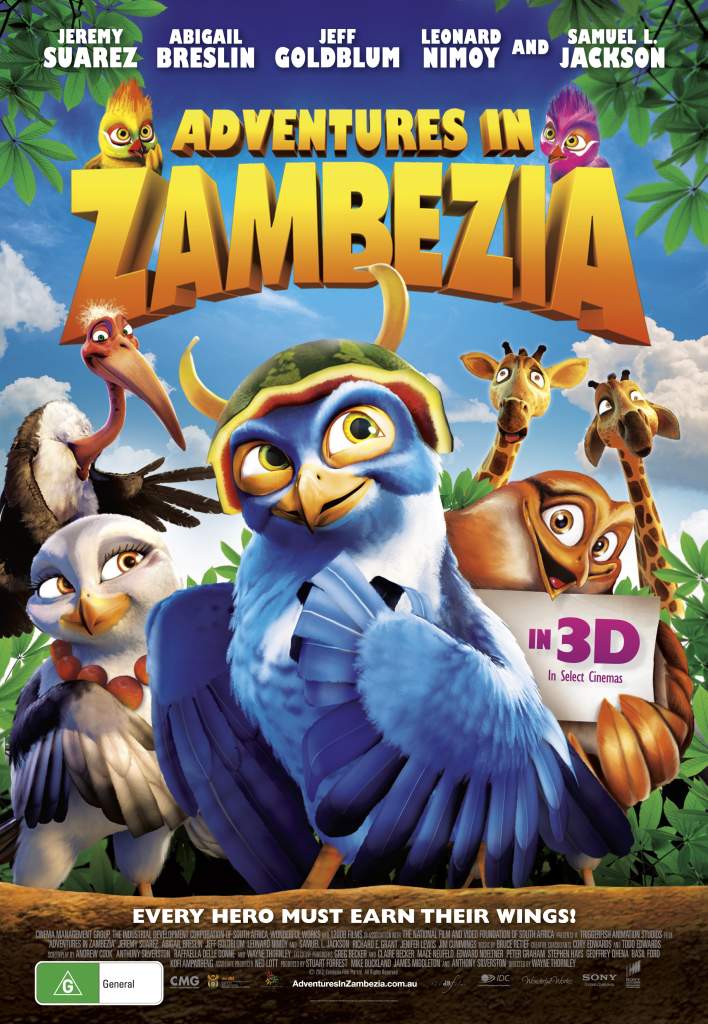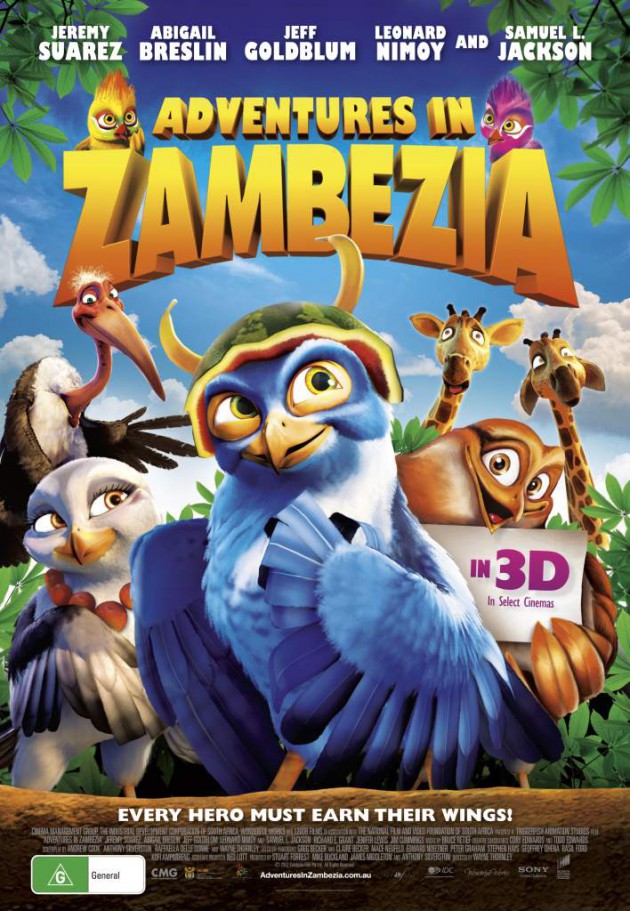 Set in a bustling bird city on the edge of the majestic Victoria Falls, Adventures in Zambezia is the story of Kai – a naïve, but high-spirited young falcon who travels to the bird city of Zambezia where he discovers the truth about his origins and, in defending the city, learns how to be part of a community.
Starring Leonard Nimoy, Jeremy Suarez, Abigail Breslin, Jeff Goldblum and Samuel L Jackson.
What:   Adventures in Zambezia
When:   Official Release Date in SA – 11 April 2013
Where:   Hoyts, Event and Wallis Cinemas | check your local cinema for session times
Who:   Rated G  |  Running time 82 mins
Click here for more information via the movie's official website.