Free Concerts!   Get to the Garden of Unearthly Delights by 5.30pm on Thursdays, Fridays, Saturday and Sundays for an hour of free entertainment.
BankSA is The Garden's major sponsor and together they present free evening concerts for everyone to enjoy.  No tickets required, just find a spot to sit down and laugh along with the crowd.  There are always free giveaways such as show tickets and an array of excellent entertainment for the whole family to enjoy.  Each evening hosts different performers, such as Tumble Circus, Mickey D, The Magnets and stand up comic Asher Treleaven.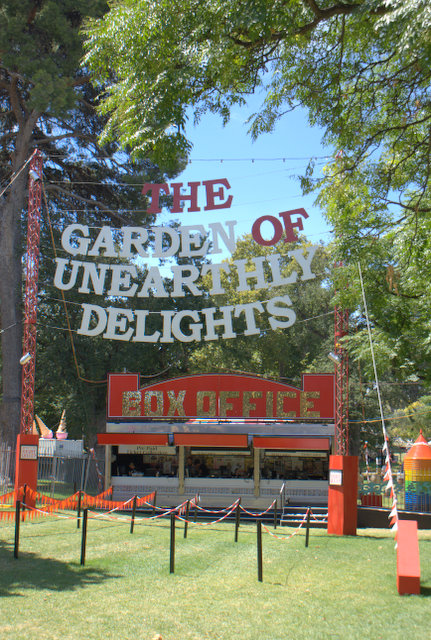 Act events run from 5:30pm – 6:30pm.
What:     BankSA Free Concerts
When:     Thursdays to Sundays  ♦   Feb 17th – Mar 18 2012
Where:     The Garden of Unearthly Delights
Who:     Everyone!
Click here to find out who the entertainment may be on your date of choice!