From the big top to the big screen, visionary filmmaker James Cameron and director Andrew Adamson (Shrek, Narnia) invite you and your family on an all new 3D adventure: Cirque du Soleil Worlds Away. A young couple who is separated, must journey through the astonishing and dreamlike worlds of Cirque du Soleil to find each other, as audiences experience the immersive 3D technology that will allow them to leap, soar, swim, and dance with the performers.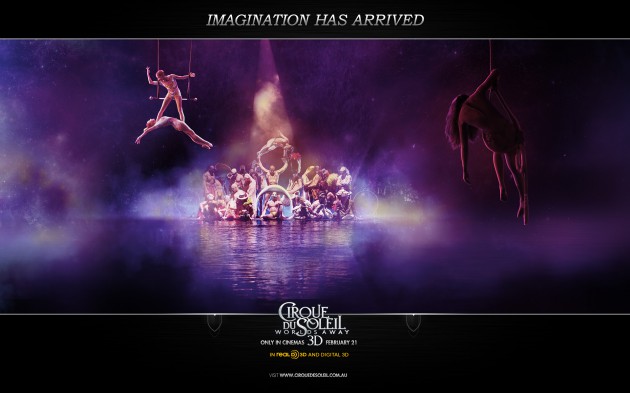 It will be interesting to see if the movie experience can compare to the unique Cirque du Soleil live theatre experience. It is certainly a cheaper way to get a taste of the amazing talent of the Cirque du Soleil performers. For those who saw 'Ovo' recently when they performed in Adelaide and can't get enough of the breathtaking acts, this may be worth seeing. For those who haven't experienced a live show before, this is a great way to see what it's all about.
See the Cirque du Soleil Worlds Away 3D website here for more information and to watch the trailer.
Rated: G   |   Running Time is: 91 minutes   |   Release Date: 21 February 2013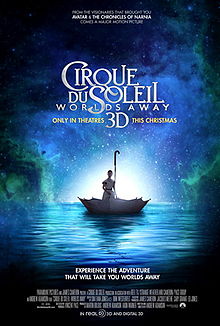 What:  Cirque du Soleil Worlds Away 3D Movie
When:  From Thursday 21 February 2013
Where:  Cinemas
Who:  Cirque du Soleil & Movie Fans
Images from the Worlds Away website