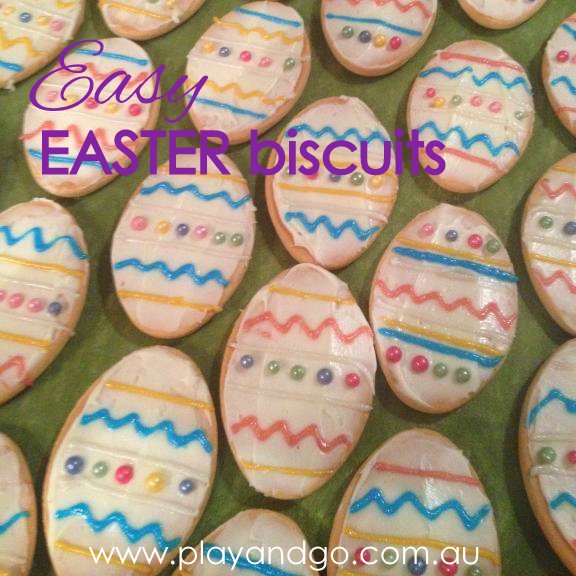 When looking for an Easter Treat that isn't chocolate, we turned to biscuits. And when making treats for a whole class at school, it's got to be quick and easy.
These Easter Egg Biscuits are simply Arnotts Arrowroot biscuits with white icing on top and decorated with glitter icing pens.
Tip with the icing – just use icing sugar and water (rather than butter) to keep it a sticky paste that will dry hard. Also, make sure the icing pens you use dry easily – some glitter icing pens don't dry and can smudge everywhere.
Thanks to our Advertising Manager Narelle for making these sweet treats for her son's class at school.