Captain Jolleys Paddleboats Elder Park
Captain Jolleys Paddleboats is a bit of an Adelaide institution at Elder Park.  I still remember riding on a paddleboat here as a child.
It can be a fun little activity to do after seeing a show at the Adelaide Festival Centre; when you are at Elder Park for a community event or just when you are in the city – Elder Park is a lovely spot to have a picnic, let the kids run around, roll down the hill or take a walk along.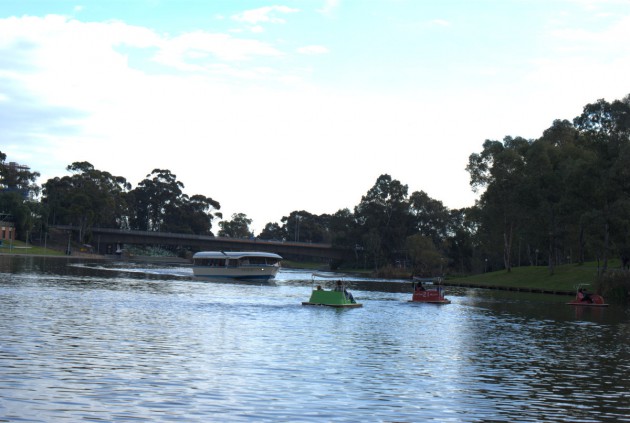 You can hire a paddleboat on the banks of the River Torrens just near the Rotunda by the Popeye mooring.
It's an activity which also gives you a little bit of exercise too!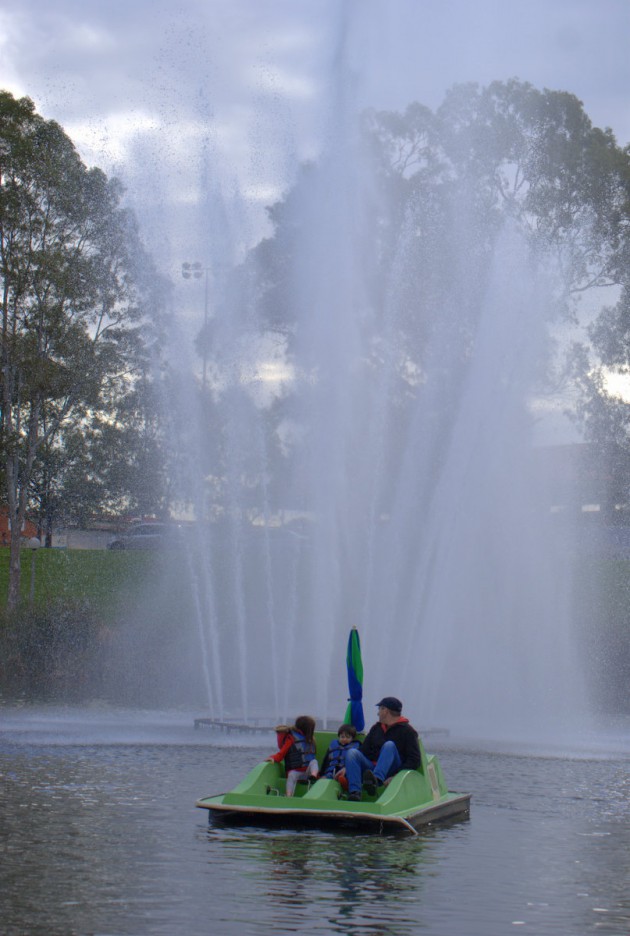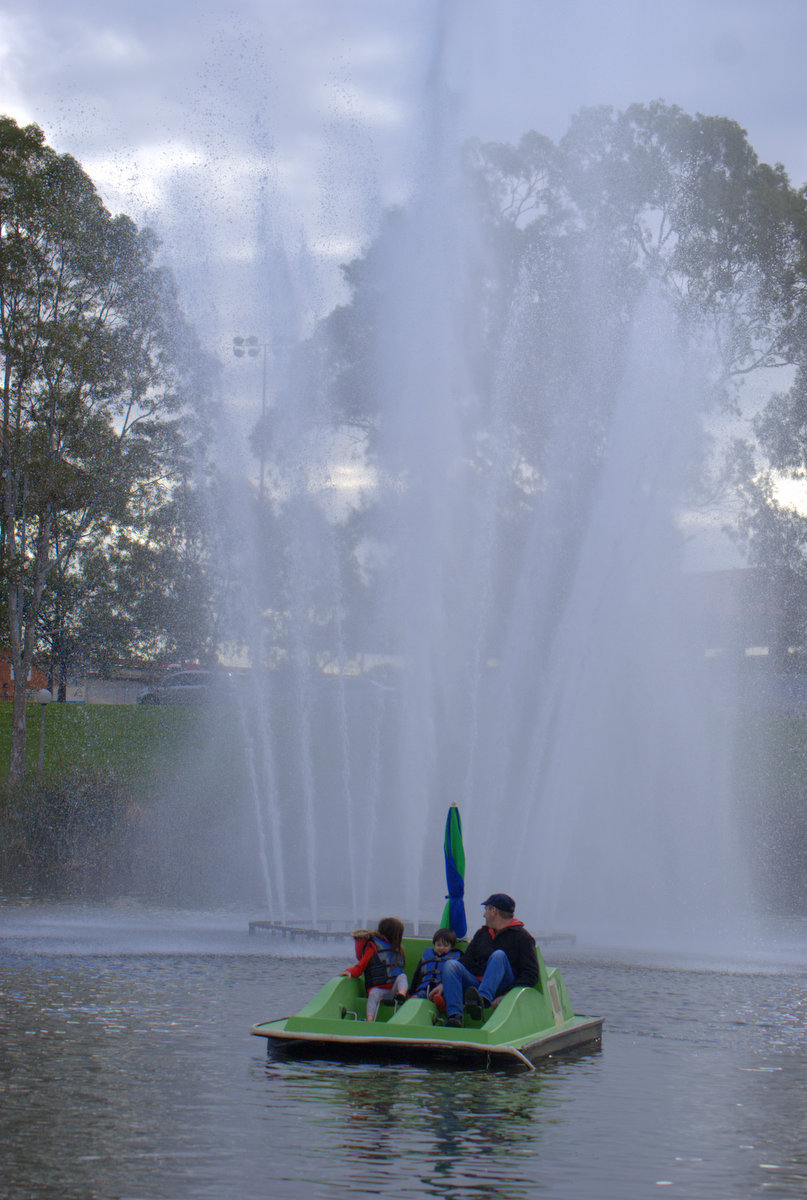 Hiring a paddleboat
A single paddleboat is $15 for 1/2 hour (pricing current as at September 2012). Compared to show rides this seems like pretty good value (considering we were also allowed to have 3 on the boat – our 4 year old was small enough to fit in the middle). Show rides last only a few minutes, but this gives you 1/2 an hour of paddling fun around the River Torrens. Going near the fountain was particularly popular!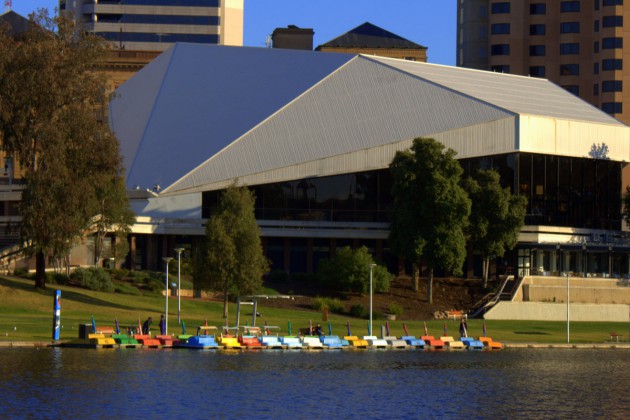 You could incorporate this with a ride on The Popeye too.
What:  Captain Jolleys Paddleboats
When:  Winter – 10am to 4pm on weekends & Holidays  |  Summer – 9.30am to 6pm
Where:  Elder Park on the River Torrens, near the Adelaide Festival Centre, King William Street, Adelaide
Who:  Everyone
Click here for more information.