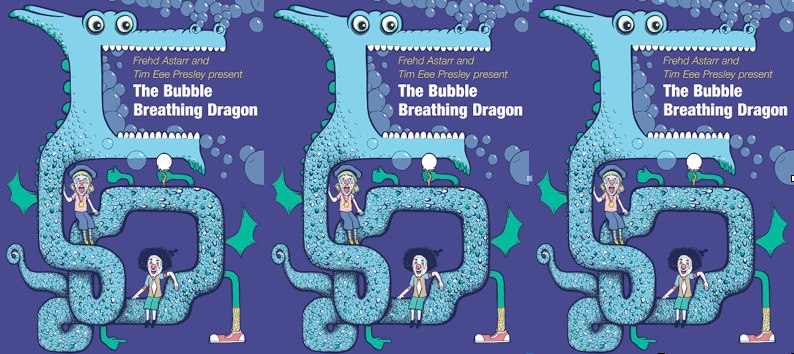 THIS COMPETITION IS NOW CLOSED: CONGRATULATIONS TO THE WINNER S. J. McNICOL
Would you like to win tickets to a bubble filled magical adventure?  With thanks to Frehd the Clown you could be joining award nominated clowns Frehd Atarr and Tim Eee Presley for their brand new show at the Adelaide Fringe.  A wonderful tale of a dragon who needs their help and yours too on their adventure to the enchanted castle as they help their new found friend, Larry the (kind of) Bubble Breathing Dragon.
Two Clowns, One Dragon… In a world of bubbles and enchantment, Frehd and Tim Eee present The Bubble Breathing Dragon.
Embark on a comical and musical voyage of discovery, searching for a potion to break the nasty pasty spell that has been cast over Larry. In a spectacular and heartwarming finale the spell is lifted and Larry gets his bubbly big bubbles back.  A bright and joyous tale of friendship confirms that two beans, one bean, one and a half and half a bean make 5 and that a bubble breathing dragon is the bestest dragon friend to have.
See The Fringe website here for more information and ticket details.  You can also read Play & Go's review here.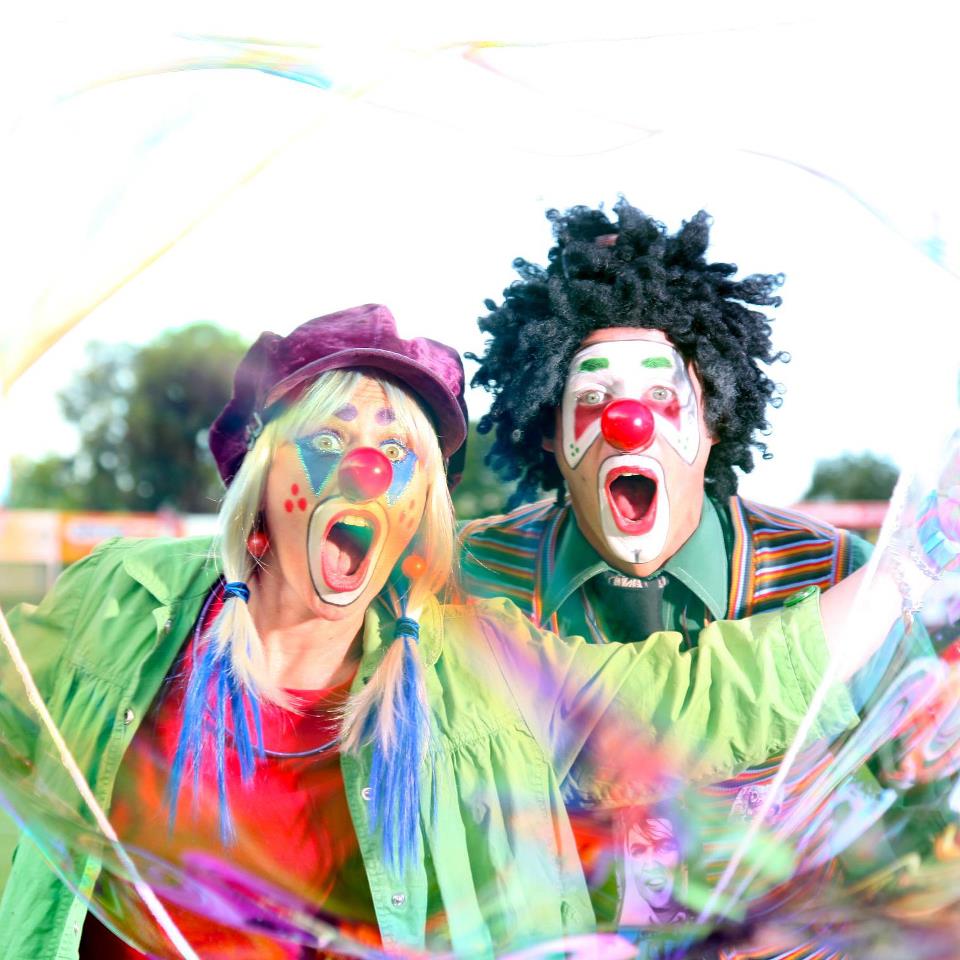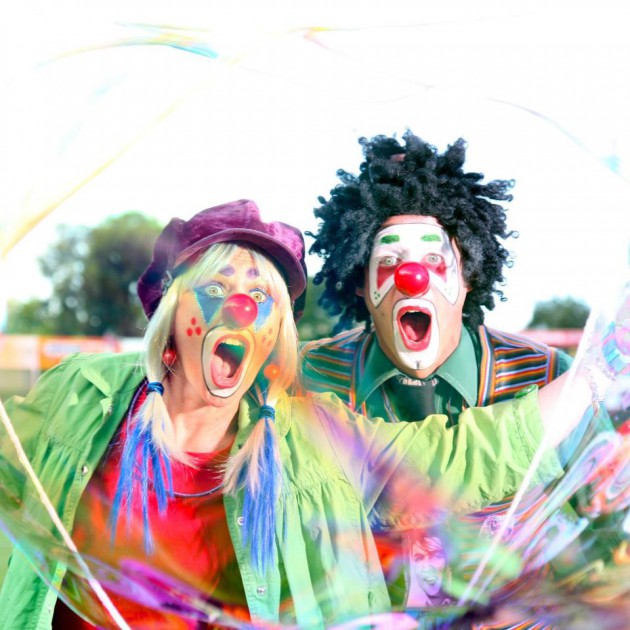 PRIZE DETAILS
With thanks to Frehd the Clown, you can win 4 Tickets to see The Bubble Breathing Dragon on Sunday, 3rd March at 1.15pm at the Nexus Cabaret (cnr North Terrace & Morphett St, Adelaide).  As a special treat the winner's child/children will also secure a place in the bubble Frehd and Tim Eee create in the show's finale.  The winner will also receive a copy of Frehd Astarr and Tim Eee Presley's new CD – Jellybean Drive.
HOW TO ENTER:
There are 2 options for entering the giveaway – both options require you to also email us at win@playandgo.com.au:
Option 1. Facebook Share

Click on the Facebook 'Share' button here to share this post AND send an email to us at win@playandgo.com.au with 'Bubble' as the subject line. Please include your name, postal address and a contact phone number in your email.
OR
Option 2. Subscribe

Subscribe to our weekly email newsletter (that keeps you updated with our latest posts about what's on, what to do and where to go with the kids) by entering your email address in the box below AND send an email to us at win@playandgo.com.au with 'Bubble' as the subject line. Please include your name, postal address and a contact phone number in your email.
If you are already a subscriber to our email updates, you don't need to do anything except email us at win@playandgo.com.au with your name and phone number to enter!
PRIZE ELIGIBILITY:
To be eligible to win you must be a current subscriber to our weekly email updates or have 'liked' us on Facebook at the time of the draw.
COMPETITION STARTS:  Tuesday 19 February 2013
COMPETITION ENDS: 6pm Wednesday 27 February 2013
TERMS & CONDITIONS
This competition is open to Australian residents aged 18 years and over. The winner receives 4 tickets to The Bubble Breathing Dragon show on Sunday 3rd March at 1.15pm. When emailing us to enter this competition, your email address, postal address and phone number will not be used for any other purpose, but for entry to this competition and will not be kept for any other purpose. The winner will be drawn at random and no further correspondence will be entered into. Once it has been confirmed that the entrant is currently an email subscriber or Facebook liker to Play & Go, the winner will be contacted by email via the email address from which they entered the competition, within 24 hours of the close of entries. Only one entry per person will be accepted (although you could rope in your friends and family to also enter too). This prize is not transferable, not redeemable for cash, credit or vouchers of any kind or for any other concert. Play & Go reserves the right to change or discontinue any or all aspects of these Terms and Conditions at any time. Play & Go accepts no responsibility or liability for (including but not limited to) any lost or misdirected entries. By entering this competition you agree that you have read and accept the above Terms and Conditions. This promotion is in no way sponsored, endorsed or administered by, or associated with Facebook. If you have any queries please contact us at hello@playandgo.com.au.