The Yankalilla Youth Park is a great spot to visit with the kids when you want to take a little break away from the beach.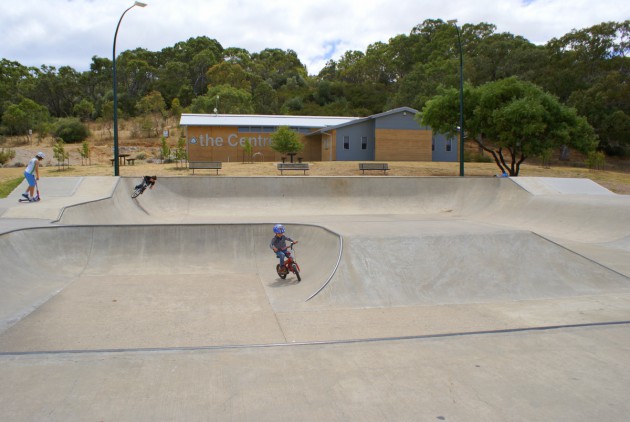 The skate park is very popular with anyone with wheels of any sort – bikes, skateboards, scooters, roller skates.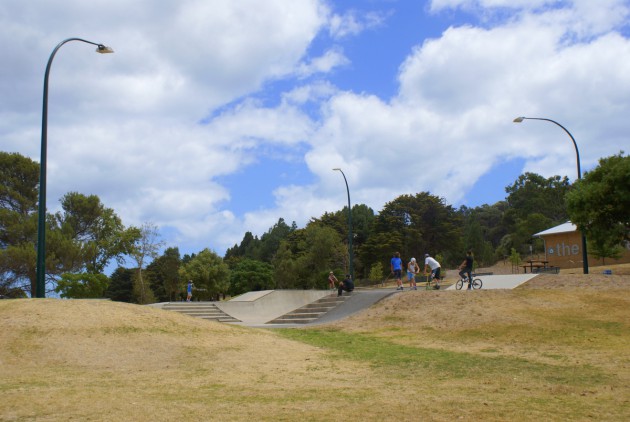 There are bbq facilities, tables and chairs right by this area so families can spend a bit of time here. Seats all along the brim of the skating area are great for viewing all the action and for parents to supervise their kids.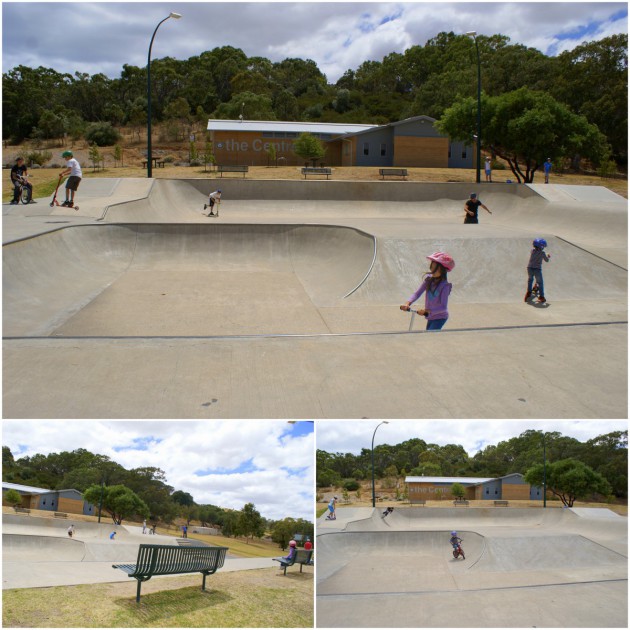 There is an outdoor gym with six pieces of equipment you can get fit on.
The fully fenced playground has some great equipment for children to use their imagination.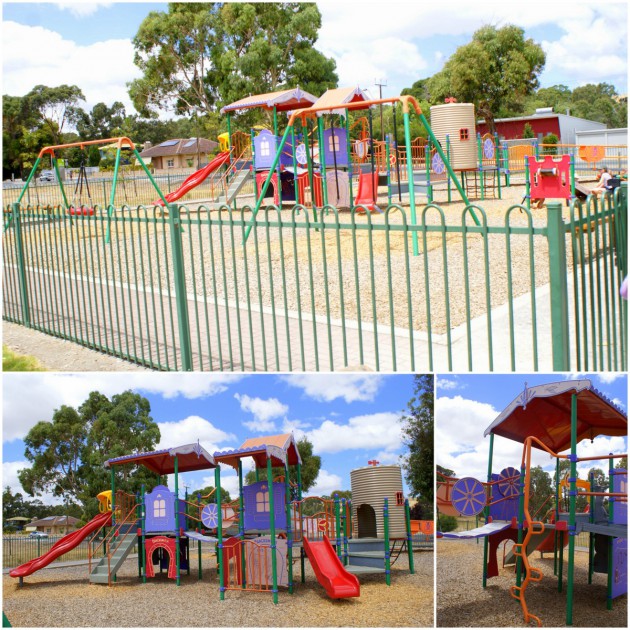 It includes an 'access for all' design with a ramp.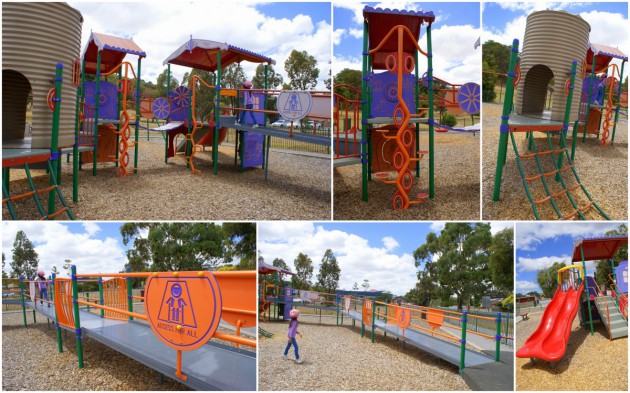 This conveyor belt contraption (below) is great for teamwork and popular with the kids, as is the double slide (above right) for races, and the big red tyre swing.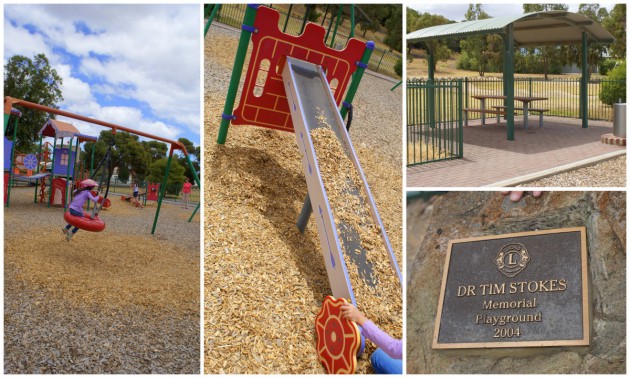 Just next to the playground is a bmx dirt track, perfect for younger kids to ride on, but still fun enough for older kids to do a few tricks on. There is also this basketball court (below left).
The community centre is used for local events and provides a meeting place for youth activities in the area. For example, during the Leafy Sea Dragon Festival every two years.
What: Yankalilla Youth Park
When: Anytime
Where: Main South Road, Yankalilla | Map
Who: Active Kids & Families