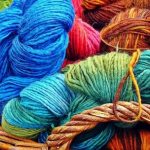 [ June 19, 2016; 2:00 pm to 4:30 pm. ]
Time to get the knitting needles out!
Adelaide Knitting Together (AKT) is an existing group of crafters who have a new home in the City Library during the winter months. They help each other to learn new skills in an informal way in the same fashion as the North Adelaide Community Centre's Crochet Group.
Adelaide Knitting Together […]