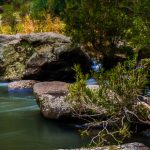 [ August 14, 2016; 9:00 am; ]
Onkaparinga River Parks Family Day
Enjoy Onkaparinga River Recreation Park with a special Family Day on Sunday 14 August 2016.
Take a walk with one of the Friends of Park volunteers.  Ride with a Ranger along the beautiful Onkaparinga River and see the wetland lagoons full of water and wildlife.
Trails are suitable for bikes, children, prams and […]