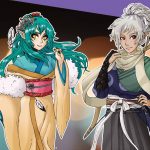 [ July 21, 2017 to July 23, 2017. ]
Adelaide's Anime & Video Games Festival
AVCon brings the best of anime and video gaming to Australia. The event has been held annually in July since 2002 and is managed by a dedicated team through the not-for-profit organisation Team AVCon Incorporated.
As well as a focus on allowing local, interstate and international traders and artists to display […]