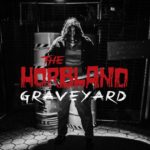 [ October 27, 2017 to October 28, 2017. October 31, 2017; 7:00 pm to 10:00 pm. ]
The Horbland Graveyard
Horbland Graveyard is a Horror maze, open to the public, and based around the Horbenko family's home, in Woodcroft, South Australia. It is the talk of Adelaide this time of the year, with people coming from far and wide, to make their way through the area's scariest Halloween attraction.
The Horbland Graveyard will be […]