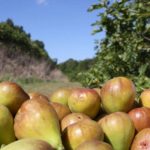 [ February 14, 2018 to March 31, 2018. ]
Pick Your Own Figs at Glen Ewin Estate in February and March
Glen Ewin Estate is now OPEN for the 2018 fig season! The fig season is short but sweet, it generally commences mid-February and ends in March (or as the season dictates). You are welcome to visit their orchard and pick your own.
Their fig orchards comprise almost […]