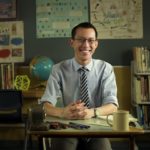 [ September 16, 2019 to September 18, 2019. ]
Eddie Woo visits Regional South Australia
He's an Australian Local Hero, one of the world's greatest teachers and his videos have been viewed more than 35 million times.
Internationally renowned mathematics teacher and YouTube sensation Eddie Woo will share his passion for maths with students in regional South Australia in September.
Eddie's rise to prominence began in 2012 […]