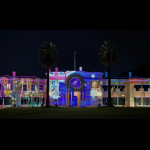 [ June 2, 2022 to June 5, 2022. ]
Government House Open Day & Nightly Illumination
Celebrate the Platinum Jubilee of Queen Elizabeth II and explore the oldest Government House in Australia during their Open House.
From Thursday 2 June 2022, Government House will be transformed into a digital canvas to showcase images of Queen Elizabeth II throughout her 70-year reign in celebration of the Platinum Jubilee.
The gates […]