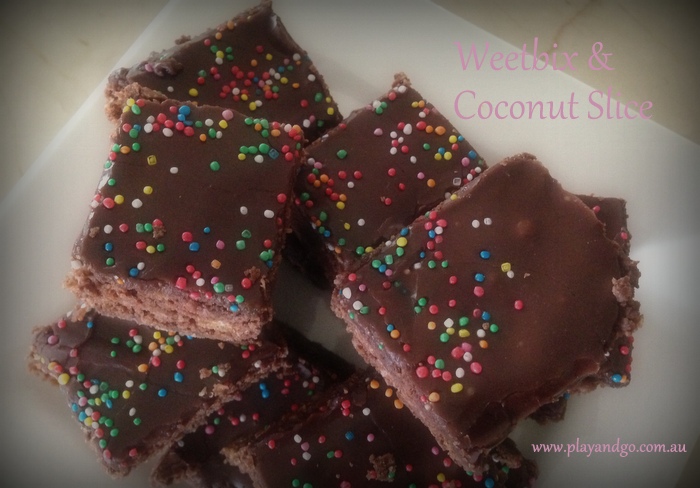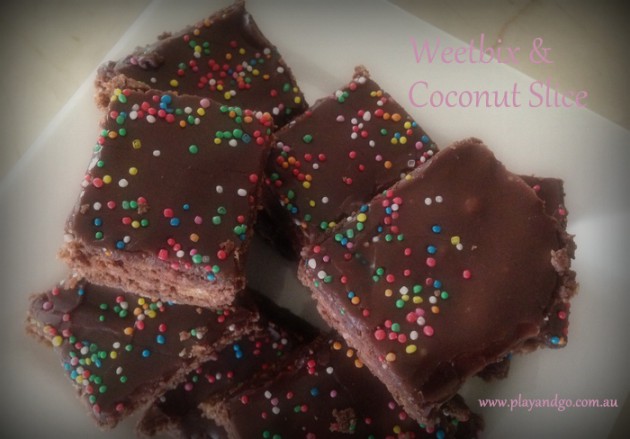 This is a super simple recipe the kids can help with that takes about 10 minutes to prepare and just a little longer to cook.  It's a sweet treat for play dates, after school or to enjoy with a hot cuppa.
You Will Need:
3 Weetbix biscuits
1 cup (85g) desiccated coconut
1/2 cup (120g) raw caster sugar
1 cup (150g) self-raising flour
2 tbs cocoa
150g butter
Plus for the Icing:
1 1/2 cups icing sugar mixture
1 tbs cocoa
2 tbs hot water
sprinkles or coconut to decorate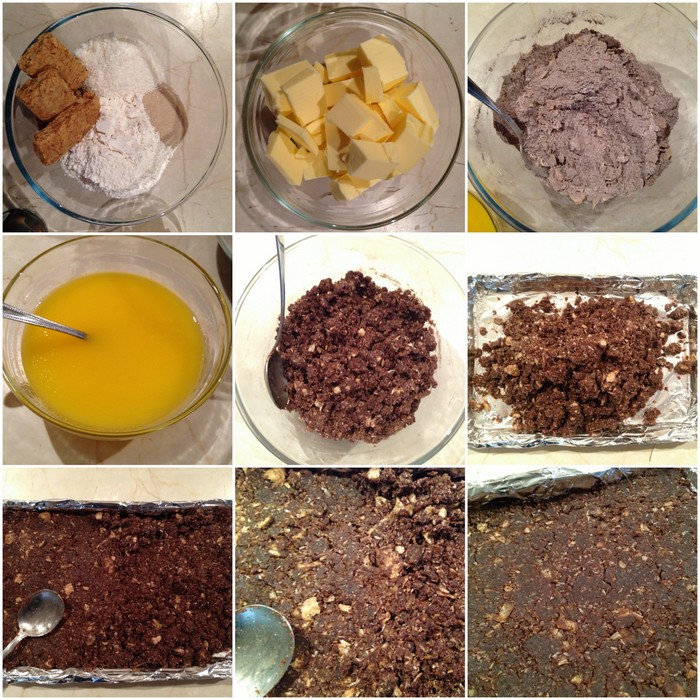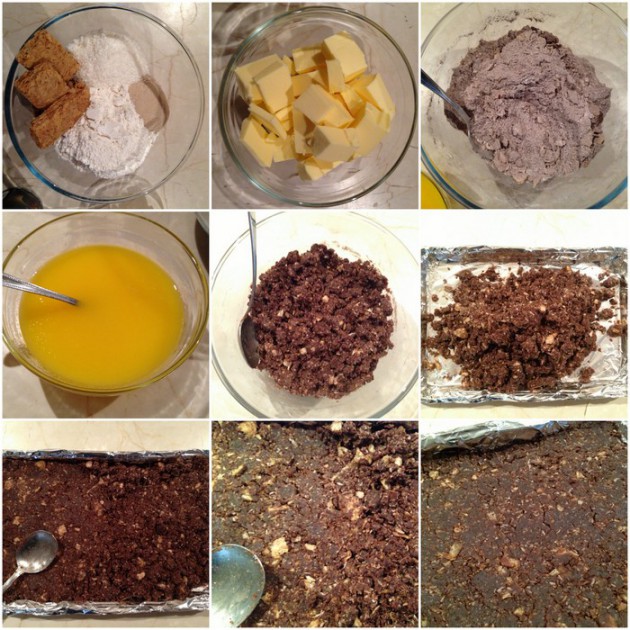 Step by Step:
Preheat your oven to 180°C (160°C for fan forced)
Prepare a baking tray – 16cm x 26cm or similar (line bottom and sides with foil or baking paper)
Melt butter in a saucepan (or in a glass bowl in the microwave, on low to medium power)
Crush Weetbix into a mixing bowl and add the sugar, coconut, flour and cocoa
Mix dry ingredients with a spoon and then pour in the melted butter
Stir until thoroughly combined
Pour mixture into the prepared tray, spread evenly and press down with the back of a spoon
Bake for approx. 15 minutes or until cooked
While the slice is cooking prepare the icing – combine icing sugar, extra cocoa and hot water, stirring until completely smooth.
Once the slice is cooked, remove from the oven and pour the icing mixture over the slice while it's still hot.  Follow with sprinkles or coconut.  Once cooled remove from tray and slice into squares or rectangles to serve – kids love little slices!  The slice will keep for a few days in an airtight container – if it lasts that long!