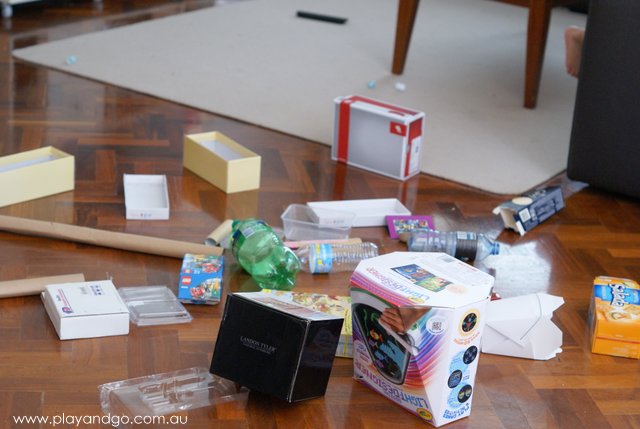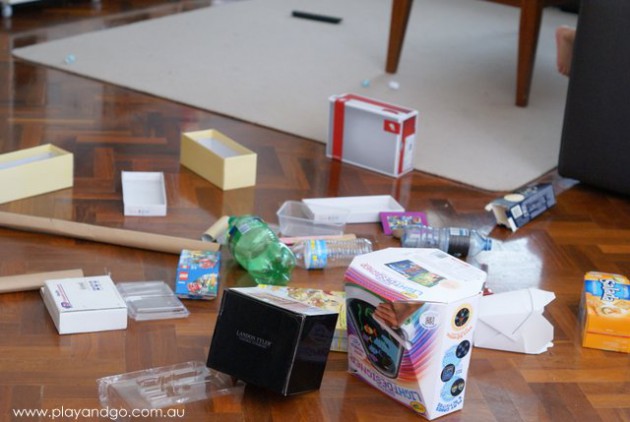 One afternoon my 5 year old told me he wanted to 'make somefink' and really needed some boxes. Considering it was nearly bin night we had plenty of recycling piled up and our house seems to accumulate 'stuff' that I might consider to be rubbish… but other little people seem to treasure around here. So, the first part of the game was to go and find anything that he could use for making something. He looked in each room and also in our recycling and built up a pile of 'stuff' as you can see in the pic above. Each item found was added to the pile with much enthusiasm and his little face beamed with pride at this great haul of treasure.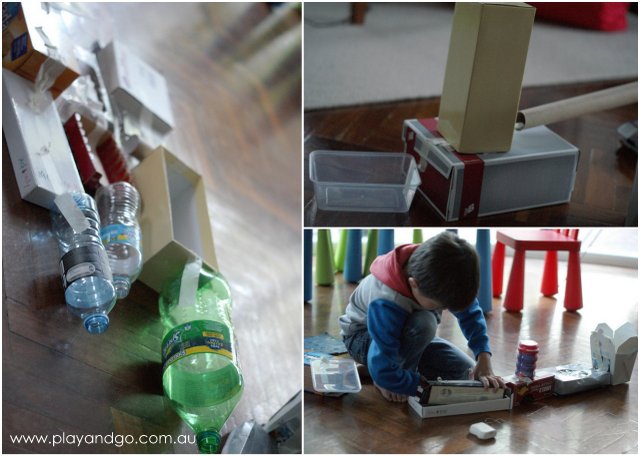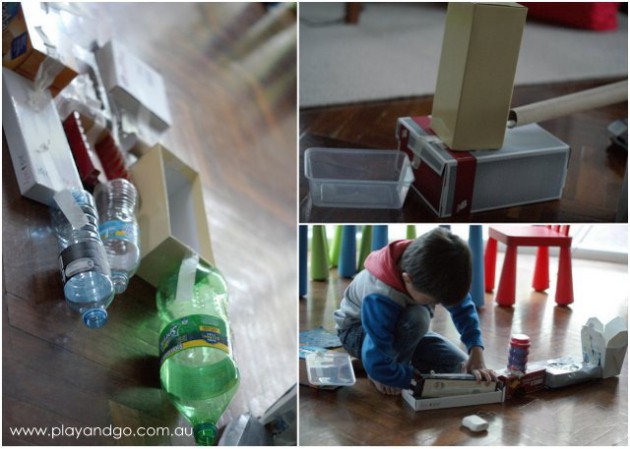 Using a roll of masking tape and some scissors he then spent the afternoon making boats, trains, towers and other creations, using different compartments to hide or store little cars, rocks, figurines and other special things.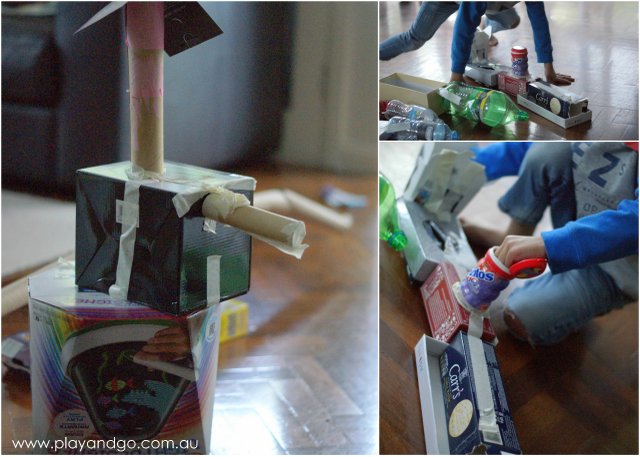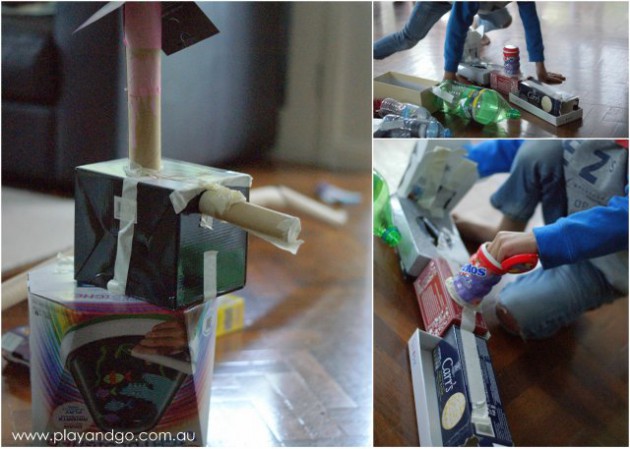 He had so much fun making his creations and then playing with them. It would be a great rainy day activity.
The only thing is what to do with these wonderful creations afterwards…
I suggested we take photos of them all before slowly putting them out for recycling collection.
What: Creating from Recycling
When: Rainy days or anytime
Where: At home
Who: Any child keen on making things
All photos by Play & Go