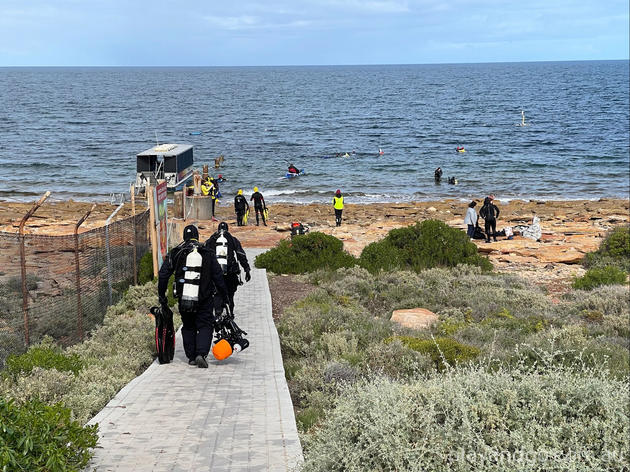 CuttleFest Snorkel Tour by Experiencing Marine Sanctuaries | Review
CuttleFest celebrates the annual winter congregation of thousands of giant cuttlefish for breeding near Whyalla. And you can get up-close to the unique, world-class phenomenon on a guided snorkelling tour.
by Carla Caruso
Swimming with cuttlefish had never been on my bucket list.
Not until I tried a guided snorkelling tour in Hallett Cove over summer with non-profit organisation, Experiencing Marine Sanctuaries (EMS).
At the time, EMS co-founder Carl Charter mentioned that their next big event was snorkelling with giant Australian cuttlefish in Whyalla, from 2-17 July 2022.
Snorkelling at Hallett Cove was a big enough deal for this amateur. The only thing I really knew about cuttlefish was that people often collected the cuttlebone – derived from its shell – from the beach for their pet budgies to peck on (as pictured, with rocks, below).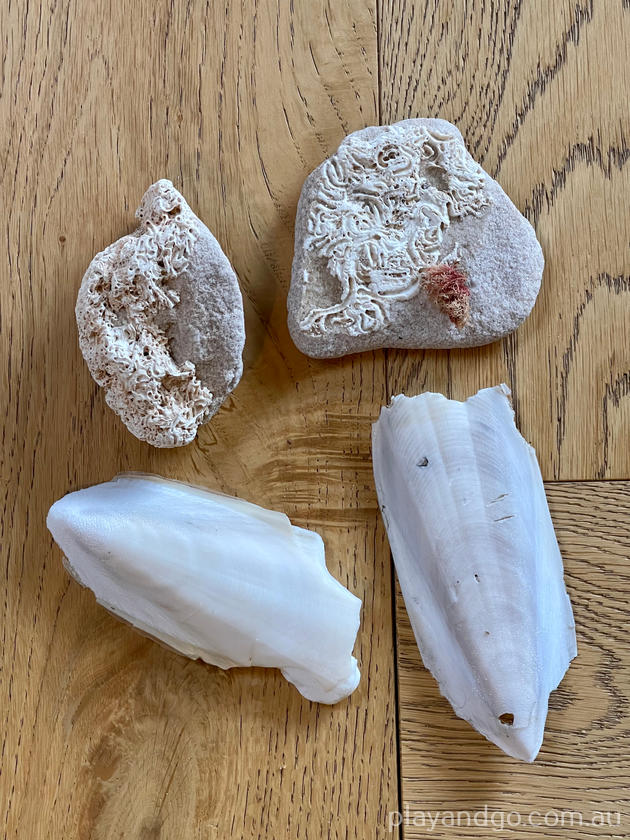 Driving four hours to Whyalla from the city, in the middle of winter, also seemed like something only hardcore marine enthusiasts would do.
And yet, the idea sparked something in me. Some months later, when the opportunity came up to give it a go, I surprised myself by putting up my hand.
I'm so glad that I did.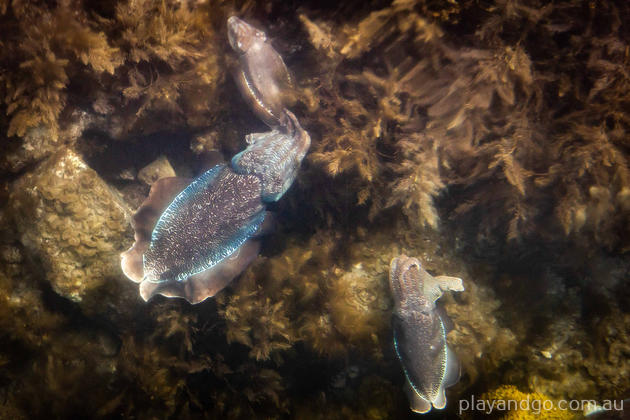 So, what's all the fuss about?
Every year, amid the cooler months, a specky gathering occurs in SA's Upper Spencer Gulf. Thousands of giant cuttlefish – usually solitary creatures – gather to breed in this one area, making it the largest congregation of its kind in the world.
Marine scientists reckon the marine park's rocky ledges are the perfect habitat for the cuttlefish to lay their eggs.
Cuttlefish are smart cookies, able to alter their colour, shape and texture as they move along the seabed to imitate rocks, sand or seaweed.
As it says on a sign at the Whyalla jetty, from a cuttlefish's point-of-view: "Between April and September, I return to the same rocky reef at Stony Point, where I hatched from an egg. I'm guided by the unique sounds, made by the creatures who live there.

"When I arrive, I display my colours and 'dance' to attract a mate. I lay my eggs, and if they hatch safely, my young will return next year to lay eggs of their own."
The Australian giant cuttlefish is the world's largest cuttlefish species, growing to 50cm in length and over 10.5kg in weight.
Sadly, it has a short lifespan of around two to four years. After the breeding season, many die.
Their annual migration has been featured in global news, including David Attenborough's Blue Planet II. And it's amazing to think you can get up-close to them right here in SA. In fact, Whyalla has its own festival in their honour, CuttleFest.
In a win for the species, the state government has re-imposed a ban on fishing for them in the area.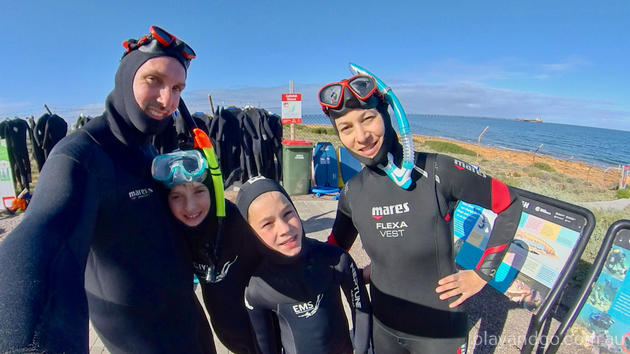 Snorkelling fun
With the drive to Whyalla being so long, we decided to turn our trip into a two-night getaway. (Read about what else we got up to in the Outback city here.)
Our guided snorkel tour was booked for 2pm midweek and we were blessed with clear, warmish weather. (Whyalla – "where the Outback meets the sea" – boasts 300 days of fine, sunny weather and an annual rainfall of just 271mm.)
Our meeting point was at Stony Point, just a half-hour drive south of Whyalla. From the highway, a dirt road takes you to the rocky shore.
We arrived a little early. So, after filling out some paperwork, we ducked out to view the Point Lowly Lighthouse (a five-minute ride away) before returning.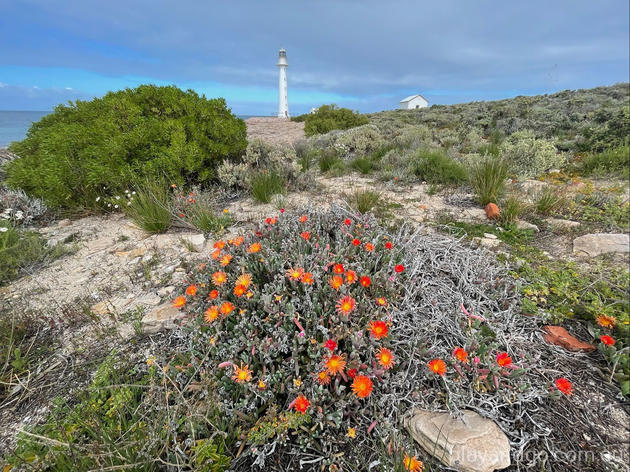 Then it was time to get decked out in our snorkel gear. What's great about EMS' tours is that everything's included in the ticket price, including thick, winter-grade wetsuits with boots, hoods, and gloves. Assistants can also help you work out what sizes you'll need. As well, they'll store your valuables away while you're in the water.
Getting in and out of the gear is a little tricky, but it's worth it, so you don't feel the cold once you hit the water. (Okay, except for maybe your feet, in my case.)
The tour's suitable for adults, and kids aged five and over. Children must be able to swim at least 25m and tread water.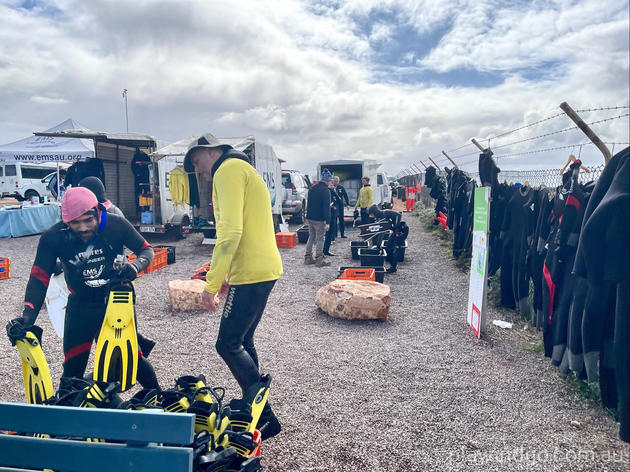 What's also fantastic is that you have the safety of navigating the waters in a small tour group, led by qualified guides.
Plus, you don't have to venture far to see the colourful cephalopods (which, by the by, are related to both the octopus and squid). After we edged into the water, hanging onto a chain rope, we were off and away in water 3m-deep.
The wetsuits offer buoyancy, but we also asked for kickboards and pool noodles for extra security. We're more pool swimmers, than ocean ones, but like this, we felt at ease.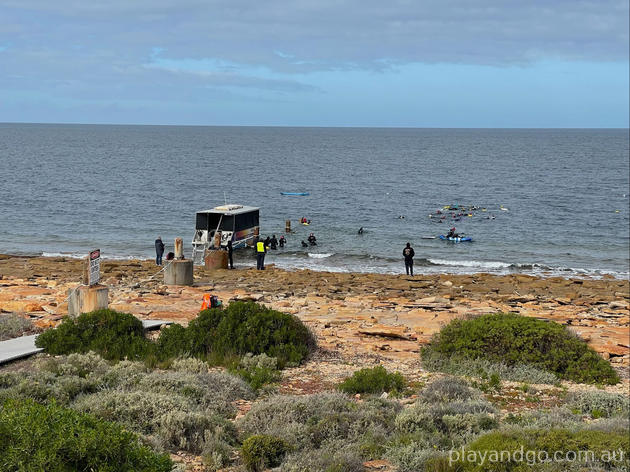 While snorkelling, it takes a little while to get used to breathing through your mouth, rather than your nose. But once you're accustomed to biting down on the mouthpiece, you can just enjoy the serenity of floating, with a clear view of the iridescent cuttlefish, of varying sizes, below.
We didn't have trouble spotting any either – there were more hanging about in the shallows than you could shake a stick at! It was almost hard to believe they were real, and so close.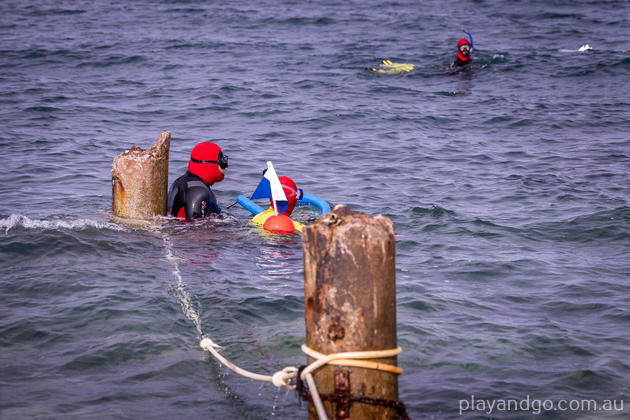 Those brave enough could do a duck dive to get even nearer. But we were happy just gliding along the surface amid the 45-minute tour.
As we headed back to shore, we felt so lucky to have experienced this worldwide phenomenon. It's one well worth ticking off your must-do list.
For us, the snorkelling bug has well and truly bitten. Next on the list, we're keen to try snorkelling with sea lions at Baird Bay or venturing down Mount Gambier's Kilsby Sinkhole!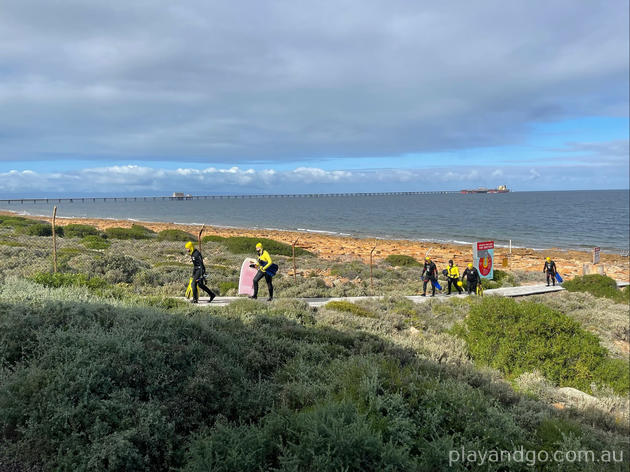 Cuttlefish are colour-blind. They have W-shaped pupils, which are thought to allow them to see both behind and in front at the same time.
Cuttlefish are not actually a fish. They are a cephalopod (Greek for 'head-foot'), and their feet, or tentacles actually connect to their head rather than their body.
Cuttlefish have blue blood, three hearts, eight arms, and two feeding tentacles.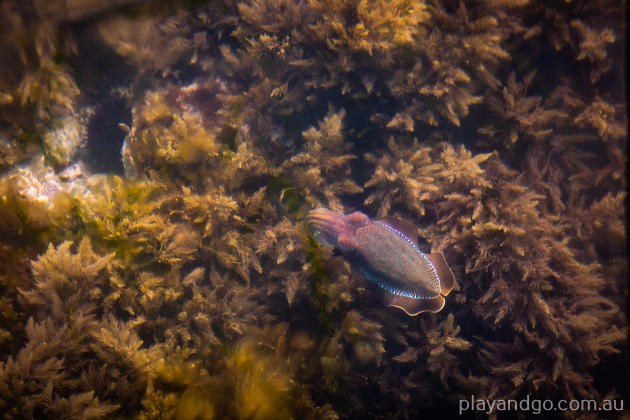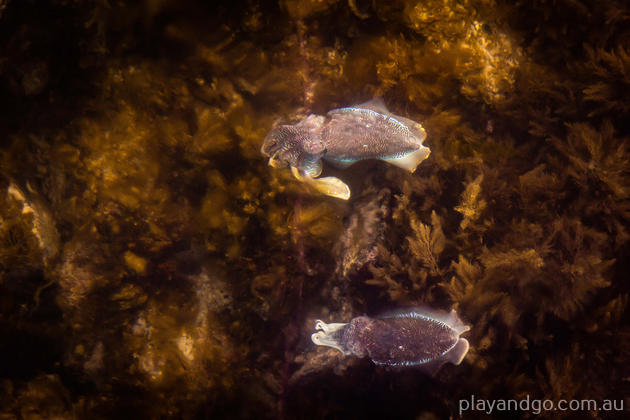 What we like about the snorkel tours
Swimming with cuttlefish is a bucket list item, it's been featured in global news stories including David Attenborough's Blue Planet II, and you can do it right here in SA.
EMS' tours offer a unique opportunity to snorkel with these magnificent creatures in a safe environment, with qualified guides, in small groups.
Ticket prices include all snorkel gear required, plus thick, winter-grade wetsuits with boots, hoods and gloves for maximum warmth.
Tour guides enhance the experience of having sustainable interaction with the cuttlefish.
Things to consider
The tour's suitable for adults, and kids aged five and over. Children must be able to swim at least 25m and tread water.
Coffee and food options nearby
There are a few food vans at the meeting point, supplying such fare as toasties, sausages in bread, egg-and-bacon rolls, hot drinks, and more. This also helps feed others who've hired snorkelling and scuba diving gear locally and those staying dry on a glass-bottom boat tour. It's quite the 'hub'.
Location:
Stony Point (half-hour drive south of Whyalla, SA)


---
For more information and all enquiries please visit the EMS website here.
All photos by James Elsby for Play & Go Adelaide
At Play & Go Adelaide we make every effort to provide accurate information to the best of our knowledge at the time of publication. We recommend confirming times, dates and details directly before making any plans as details may be subject to change.
Thank you to EMS for the opportunity to participate and review the CuttleFest Snorkel Tour.
SUBSCRIBE
Want to get all the latest events and activities straight to your inbox?
Subscribe to our weekly email newsletter below to keep up to date with our latest posts and find out all the best events & activities for Adelaide families. Newsletters are only sent once a week, and you may sometimes get a special offer exclusively for our subscribers only!
More places to visit on the Eyre Peninsula: