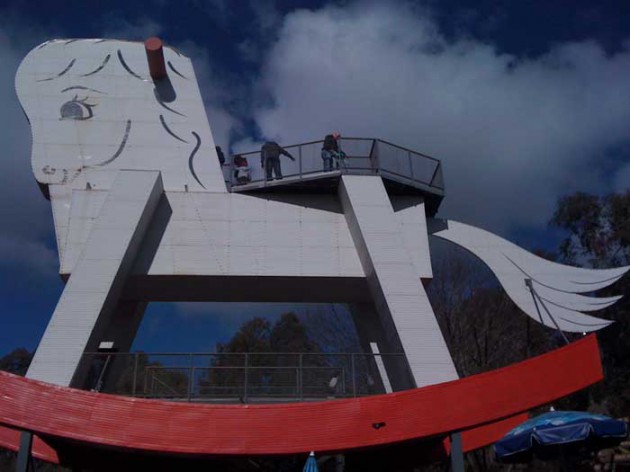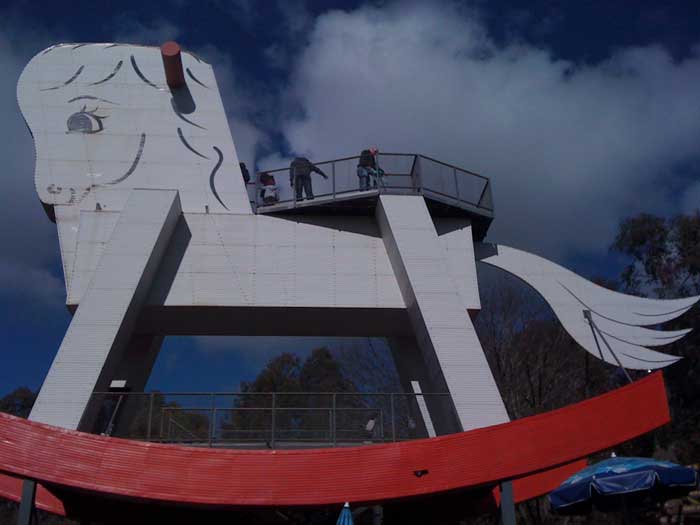 Situated in the pretty town of Gumeracha in the Adelaide Hills and only 40 minutes from Adelaide you will find Australia's number one 'Big Aussie Icon' The Big Rocking Horse, as judged by wotif.com.au.  Standing out for all to see in red and white, this is the World's Biggest Rocking Horse! And yes, you can climb this Australian icon and receive a certificate of achievement once you climb back down.
The Big Rocking Horse and the Toy Factory are both found here, along with a Wildlife Park, Cafe and Picnic Area.  A venue for the entire family to enjoy, a visit to The Toy Factory is a fun, educational and rewarding experience.
The Toy Factory has been producing quality wooden toys in their factory for more than 40 years.  They offer guided tours of the facility during the week for school aged children, where they talk about the timber and the various processes involved in making the toys.  The shop front sells a huge range of their own wooden toys direct to the public at factory outlet prices, along with many other toys, gifts and souvenirs at prices to suit every budget.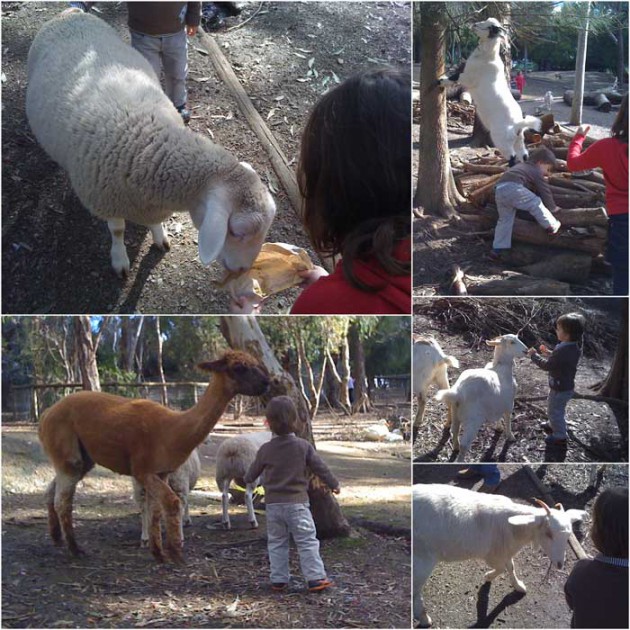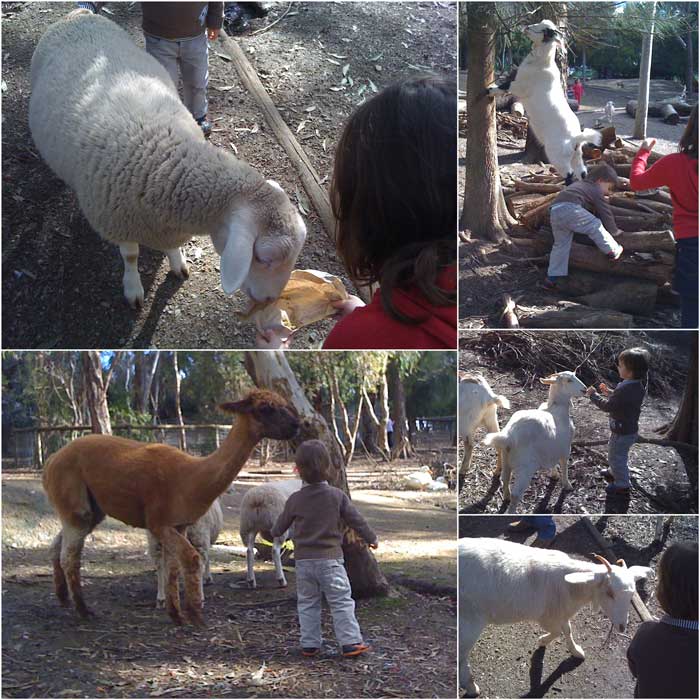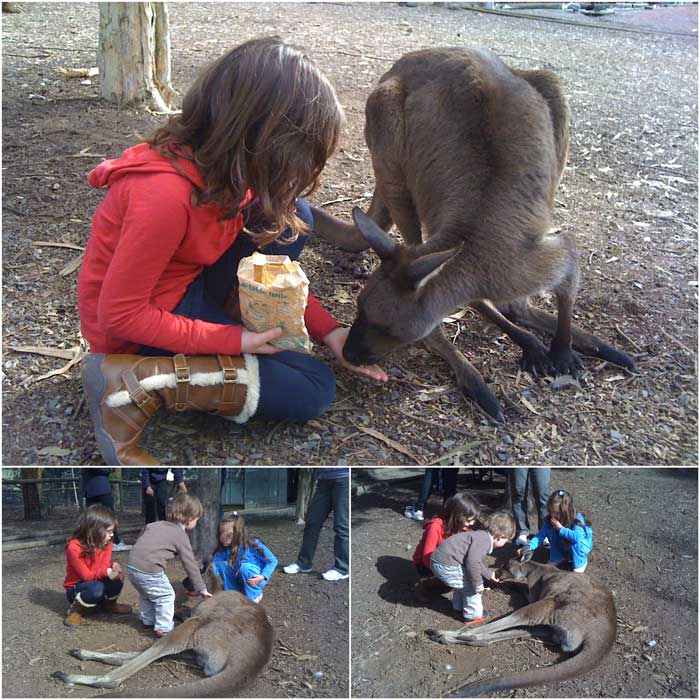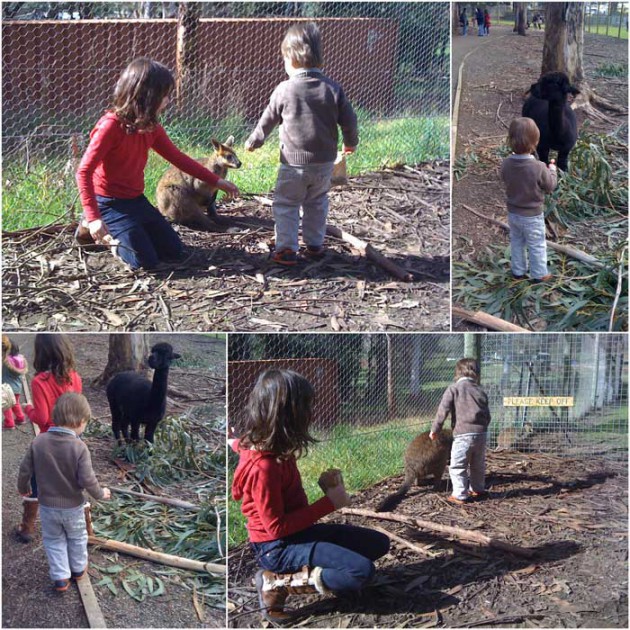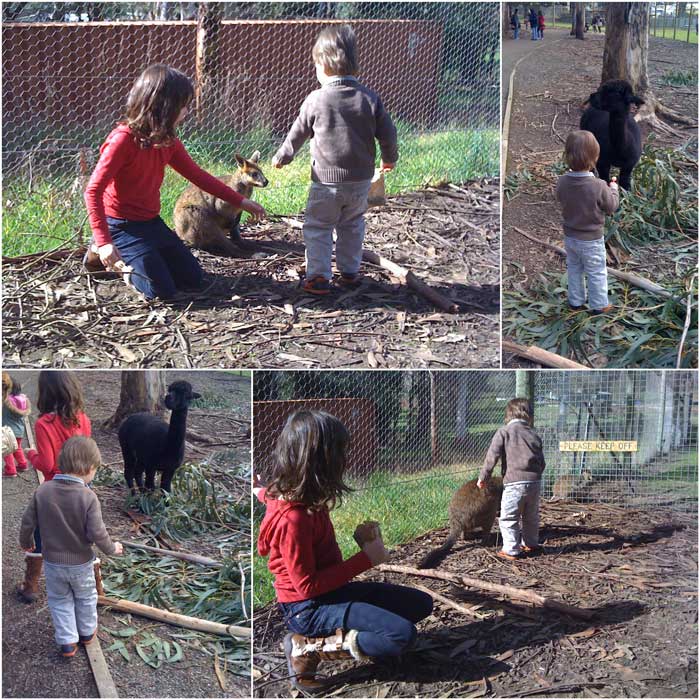 The Wildlife Park is a delightful attraction allowing children to get right up close to a range of animals and birds.  There's over 7 acres of  wildlife park containing a variety of native animals such as red and grey kangeroos, Bennets wallabies, Swamp wallabies, Tamar wallabies and emus.  You will also find some farm animals such as goats, alpacas and sheep.  The ponds too are teeming with native and domestic ducks and geese.  A path meanders through the park making it easy to stroll amongst the animals and admire the native flora and fauna.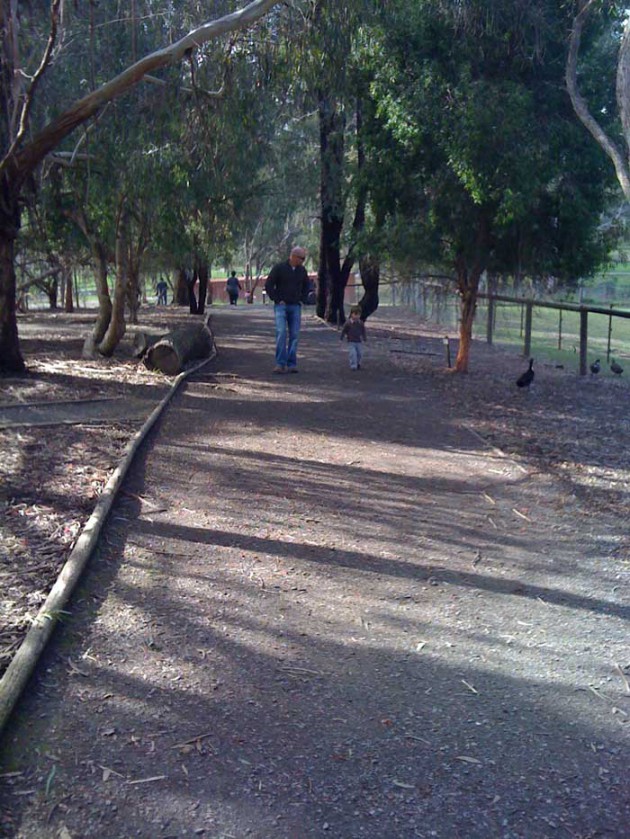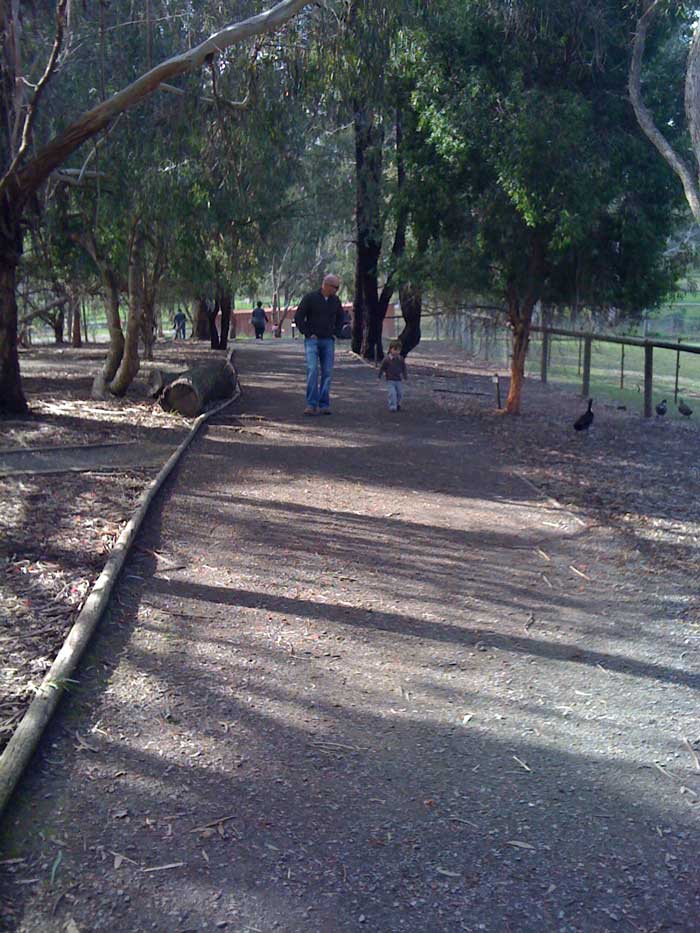 Entry is free to the wildlife park, but be sure to buy some animal food on the way in (sold in the shop) so the kids can hand feed the animals.
Once you start to get hungry yourself there are a couple of options.  You can bring along a prepared hamper from home and enjoy a picnic in the lovely shady picnic area, or enjoy a meal in the Licensed Café.  Open for breakfast and lunch, they offer a variety of meals, snacks and drinks with a children's menu available.
The Toy Factory & The Big Rocking Horse can also host birthday parties – click here for details.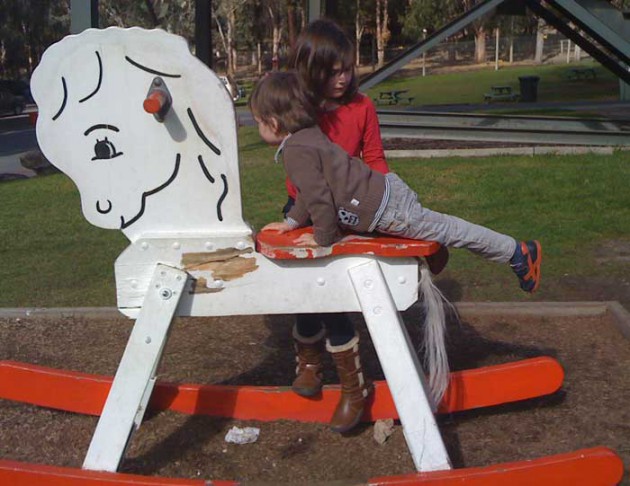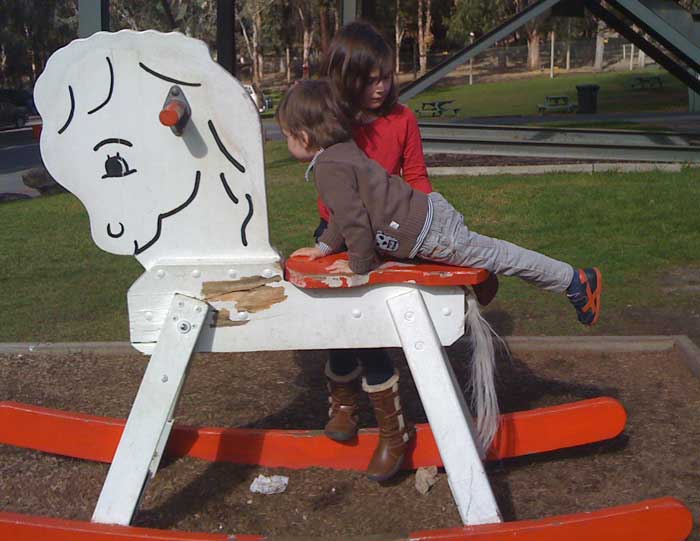 What:   The Toy Factory & The Big Rocking Horse
When:   Open 9am to 5 pm |  7 Days a week  (closed Christmas Day)
Where:   Gumeracha – 452 Torrens Valley Road (see map)
Who:   Families
Click here for more information or call 8389 1085.