Have you spent hours stressing, researching, agonising and slaving over your child's birthday cake?
Well when I saw this cake for the first time, I couldn't believe it. It's such a simple idea, but Oh so gorgeous. And unique!
Cover a cake with white fondant and then let the Birthday child decorate it with food colour markers. Why didn't I think of it before??
Rosie at Sweetapolita made this Rainbow Doodle Birthday Cake for her daughter Reese.
It actually gets technical when you cut the cake open and discover this: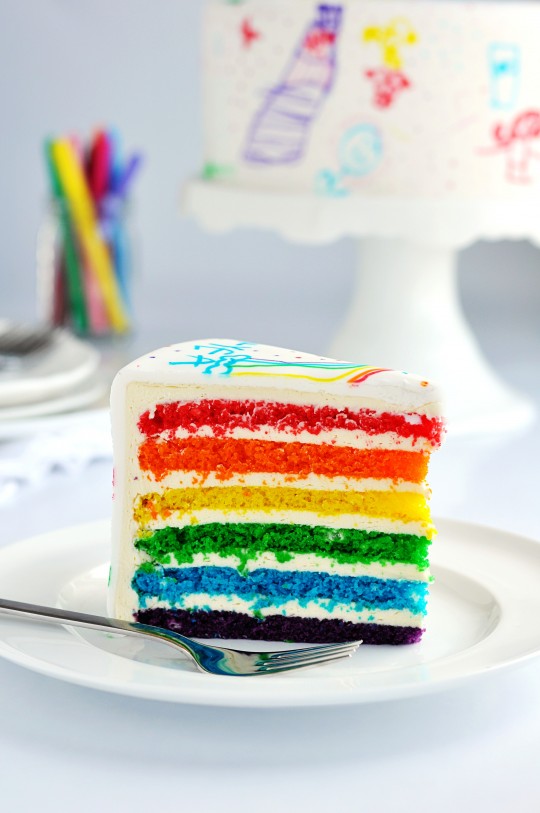 …but if you want to keep it simple you could have a simple cake underneath the white fondant.
The rainbow cake does of course look quite spectacular. If you have seen pictures of it before and wondered how it's done, Rosie provides instructions in her blog here (just scroll down the page for recipe).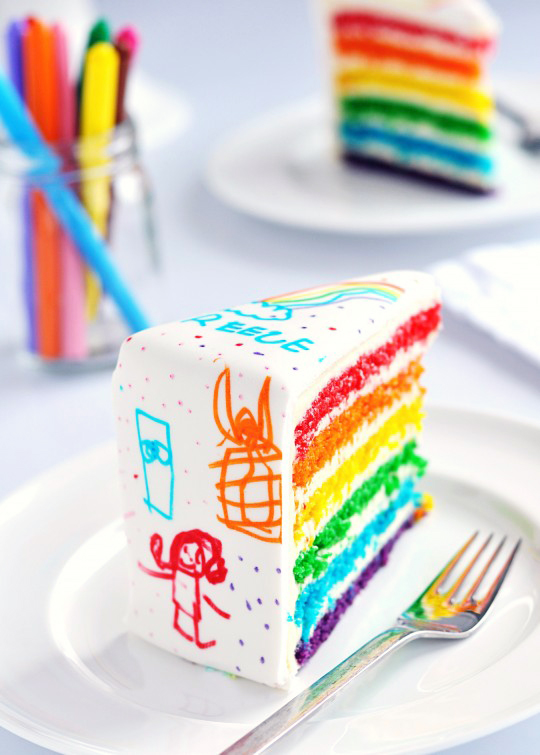 All images from Rosie's Blog Sweetapolita – whipping up a sweet life…