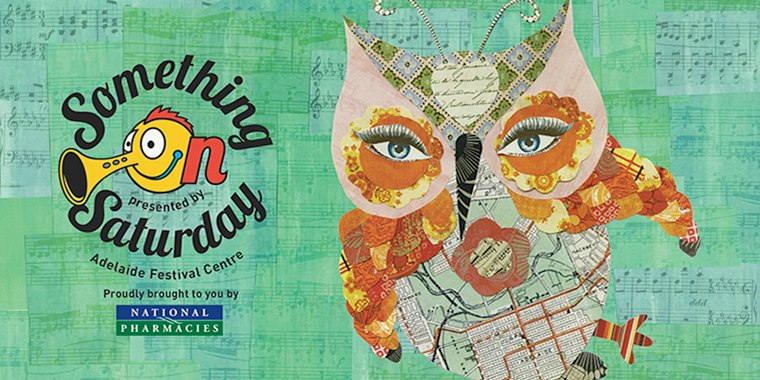 The Adelaide Festival Centre's Something on Saturday program continues to delight and entertain more than 15,000 people every year, with many South Australian children aged 3 to 10 enjoying their first theatrical experience through the program.  So if you have children in this age bracket be sure to join Sofia the Owl this year for a fantastic selection of shows including a few old favourites as well as some new shows involving singing, dancing, comedy and much more.
The full 2013 program was released today, 12 March 2013, and Something on Saturday subscriptions are now on sale.  Subscribers have a priority booking period from now until 1 April 2013 when booking tickets for 4 or more shows, plus they are given priority seating if the booking is received by BASS before this date. Subscriptions will be accepted after this date, but will be subject to ticket availability.  Single tickets go on sale from 2 April 2013.  The Something on Saturday program will run every Saturday from 4 May to 7 September 2013.  To purchase tickets, click here.
PROGRAM
4 May 2013  |  Where's the Remote?
11 May 2013  |  The Funkees Super Dance Party
18 May 2013  |  Call of the Blobfish
25 May 2013  |  .h.g. by TricksterP (* strictly 10 years+)
1 June 2013  |  Soaked
8 June 2013  |  The ZimboyZ
15 June 2013  |  Songs for Little Monkeys
22 June 2013  |  Where do the Rabbits Go?
29 June 2013  |  Snow White
6 July 2013  |  Dreamer in Space
13 July 2013  |  Soundscapes
20 July 2013  |  Room on the Broom
27 July 2013  |  Cradle Songs (*0-10 months or in-utero)
3 August 2013  |  Squaring the Wheel
10 & 11 August 2013  |  Mary Poppins
17 August 2013  |  The Wonky Donkey
24 August 2013  |  Read Across the Universe
31 August 2013 | Sputnikz
7 September 2013 | SOS Dance Crazes
Foundation Kids Corner
Foundation Kids Corner workshops at Something on Saturday are funded by the Adelaide Festival Centre Foundation.  The foundation raises funds for projects that nurture young people at Adelaide Festival Centre, thereby inspiring young people through the arts.  For this reason the workshops are free.  Each Something on Saturday show has a different activity happening in the Foundation Kids Corner – check individual Something on Saturday posts for details.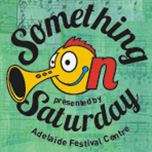 What:   Something on Saturday
When:   Saturdays  |  4th May – 7th September 2013
Where:   Adelaide Festival Centre  |  Various locations
Who:   Ages 3 – 10 years* & their families (*see age exceptions above)
Click here for more information & ticket details through BASS.