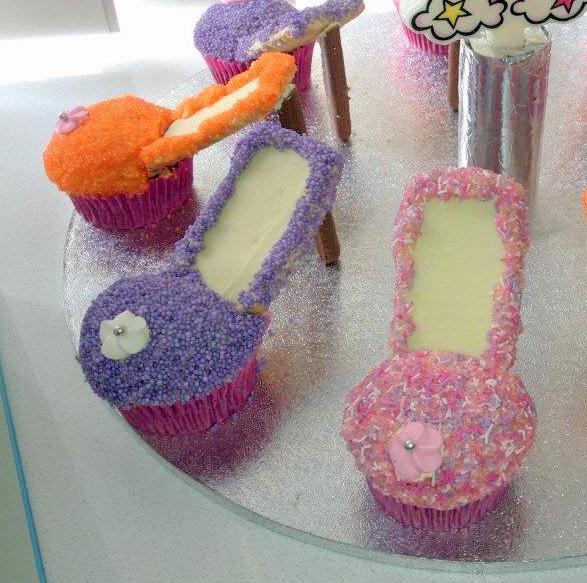 Stiletto Cupcakes – Little High Heel Cakes with Sparkles & Sprinkles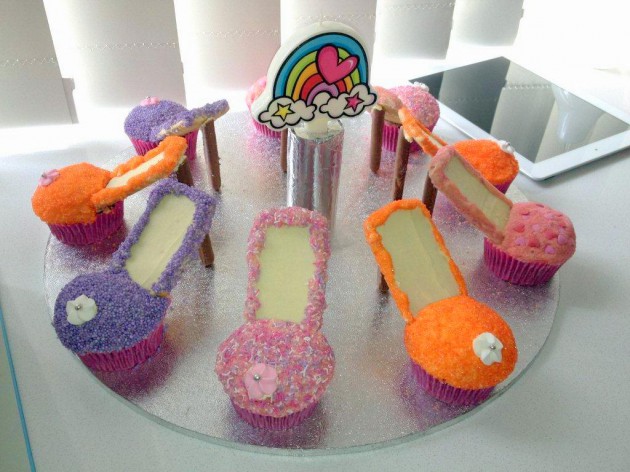 How super cute are these 'Stiletto' cupcakes? This Birthday Cake idea was sent in by one of our Play & Go readers Jan for her daughter's 7th Birthday.
These were based on a recipe found on US Today Show here (scroll down) or you can watch the video above for instructions.
They used flat rectangular Malt biscuits instead of wafers and found that they cut easily to shape.
The recipe says to use wafer roll biscuits for the heels, but Jan used the Cadbury's Chocolate Sticks which worked fine too. You can basically decorate the 'shoes' in any colours you like using any decorations you choose. We were assured that they were not too difficult to make. How perfect for any little (or big) girl who likes shoes!
Thanks so much Jan for sharing this great idea.