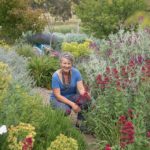 [ November 10, 2018 to November 12, 2018. ]
Sophie's Patch Spring Open Garden
Once again there will be a fabulous program of speakers, nurseries, refreshments and surprises providing entertainment and inspiration for the thousands of visitors from across Australia who visit this dry lands garden.
Click here to read the program of talks
Nurseries
As always, local nurseries will be sharing their knowledge and selling plants.
Bickleigh […]