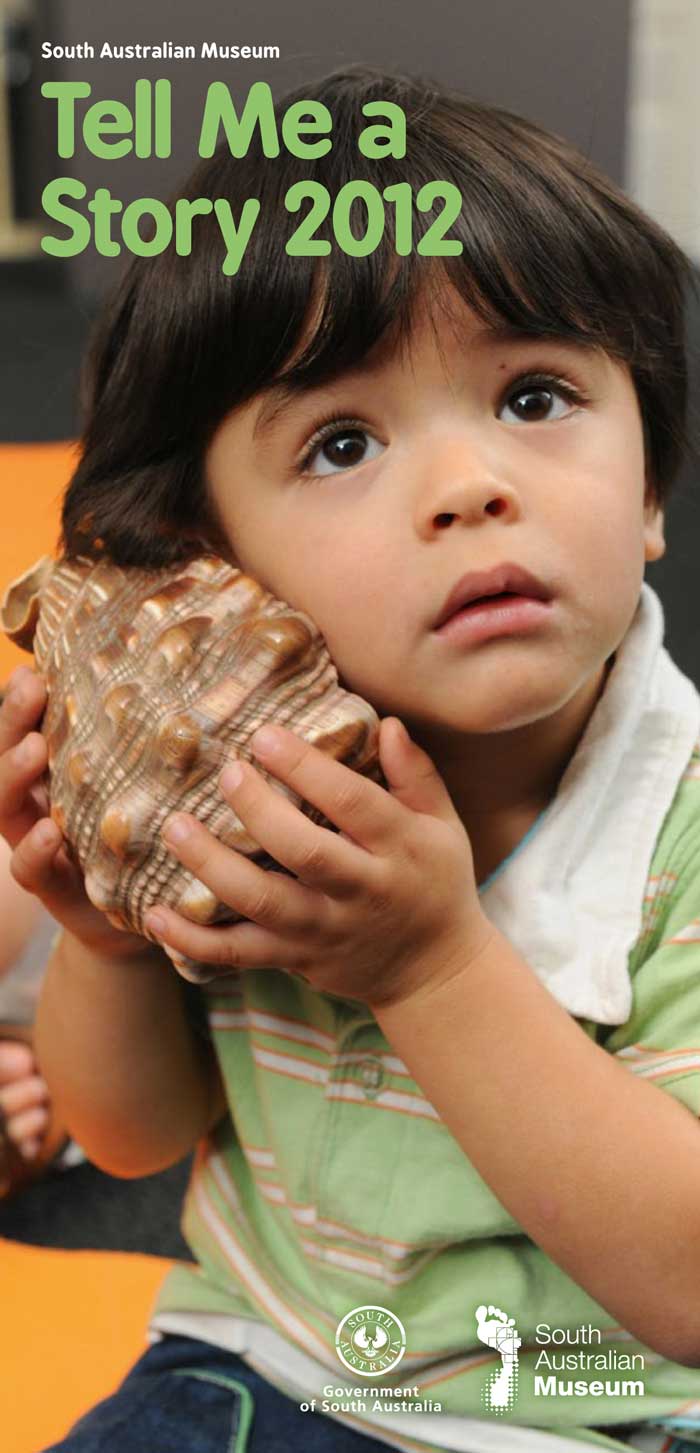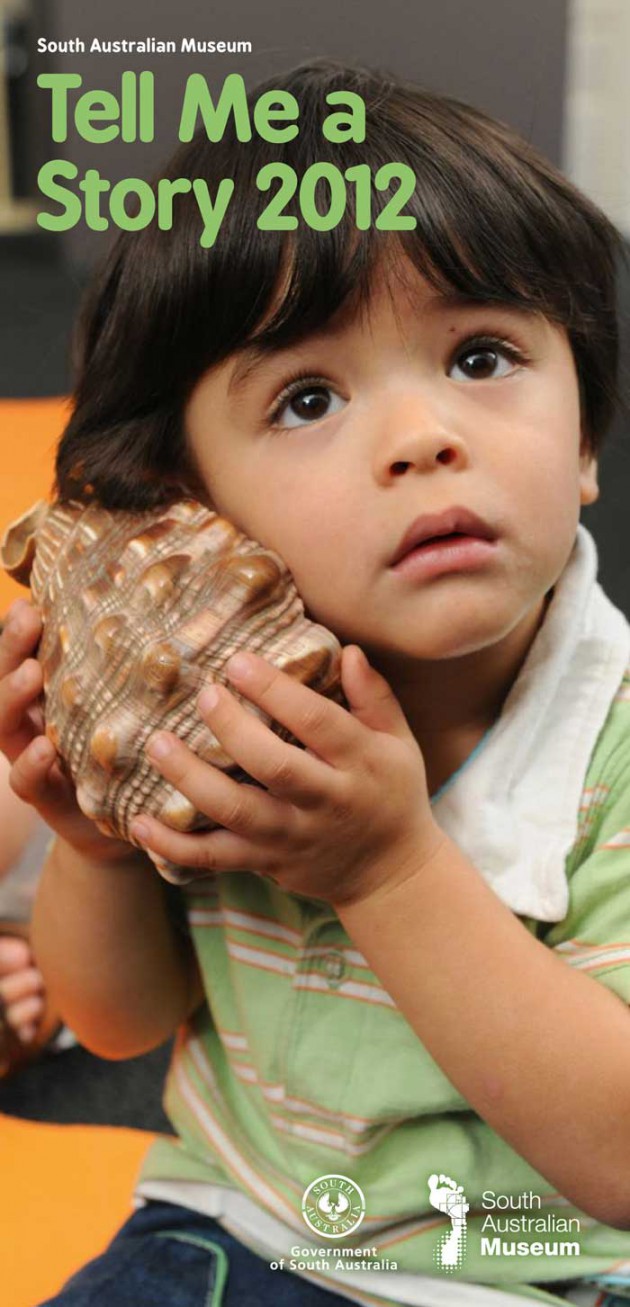 Tell me a Story is a free program for children 3–5 years old. This special program is designed for small children and their families to discover some of the wonderful stories from the South Australian Museum. Tell Me A Story runs for two sessions every Friday (except December) at 10:15am and 11am. Sessions run for half an hour, and all children receive a free gift.
The 2012 program contains the following interesting topics:
January – Under the Sea
February – Making Music
March – Fossil Hunters
April – Sea Monsters
May – The Great Bilby Hunt
June – Aboriginal Toys & Games
July – Mammals of the World
August – Many Islands, Many Stories
September – Animals Alive
October – Night Creatures
November – What's Bugging You?
What:    Tell Me a Story 2012
When:   Friday Mornings  |  10.15am & 11.00am
Where:   South Australian Museum  | North Terrace, Adelaide
Who:   3-5 years
Numbers are strictly limited to 10 children per session. Bookings are essential on 8207 7090.  Bookings open one month prior to the event.
Click here for more information.