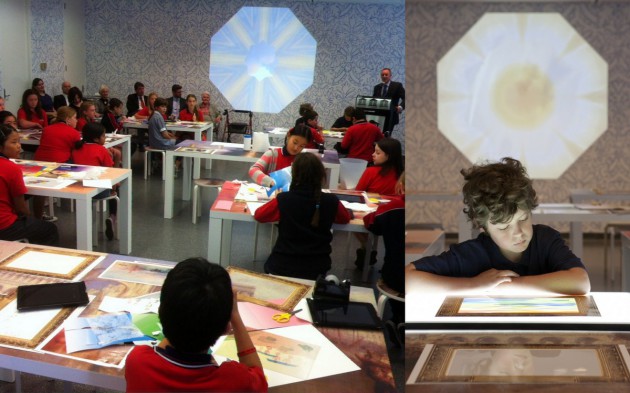 Art Gallery nurtures next generation of artists and art lovers with new dedicated activity space.
Following the huge success of The Lab, The Hive, The Eko Chamber and The Drawing Room, the Art Gallery of South Australia have unveiled a new dedicated learning activity space for children, families and art lovers of all ages thanks to the generous support of the James and Diana Ramsay Foundation.
Officially launched on 30 January 2013, The Studio will be responsive to the Gallery's extensive collection and changing exhibition program, making available 'hands on' activities daily, with a focus on school groups during the week.
Art Gallery of South Australia Director, Nick Mitzevich says
The Studio is a dynamic space of art education and audience engagement.

The Studio also signals the Gallery's commitment to developing its audiences – now and into the future. It represents a bold step forward for the Gallery, into the community, to embrace art lead learning experiences and the art of discovery.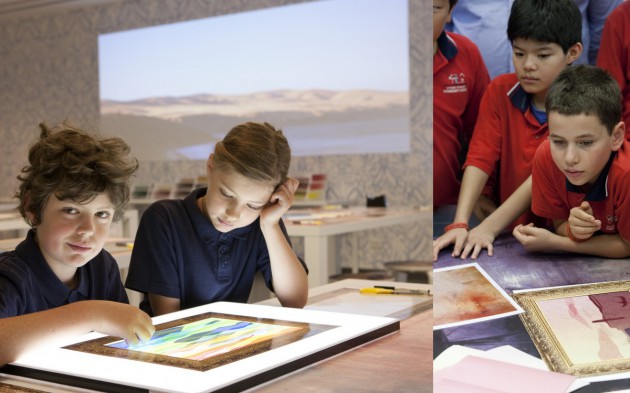 The inaugural iteration of The Studio will be Turner's Studio – designed for the major exhibition Turner from the Tate: The Making of a Master. The activities in Turner's Studio have been purposely designed to bring core ideas from Turner's work to life. Turner is often described as the 'painter of light' and the activities designed for the space will encourage visitors to experiment with light and colour. Adelaide based artists Bridgette Minuzzo has made a kaleidoscopic digital animation as a dynamic backdrop in the space.
The Studio will open to the public to coincide with the opening of Turner from the Tate: The Making of a Master from Friday 8 February 2013.
We got a sneak peek of The Studio at START at the Gallery, on Sunday 3 February and were very impressed with this great new installation. The room is essentially a white box which can be transformed to complement the changing exhibitions held at the Gallery. It's a blank canvas to be used in many creative ways and will be a great space for children and families to enjoy aspects of art in a 'hands on' way. The staff in The Studio are very helpful and can guide you through the activities on offer. The Studio is free and open every weekend and weekdays after 3pm (not just for START at the Gallery).
It is situated at the rear of the Gallery adjacent to the Cafe, so after you visit the Studio you can also grab a coffee while the kids run around the lawns or take some snacks to have a little picnic there under the shady trees.
Here are some pics we took on our visit: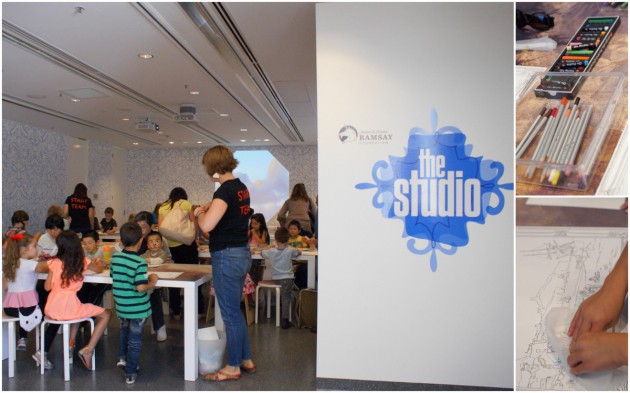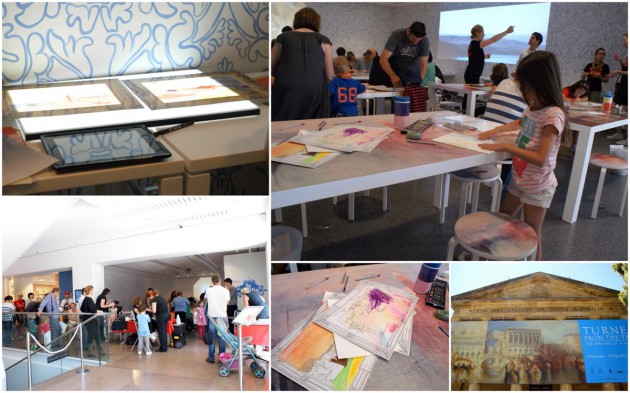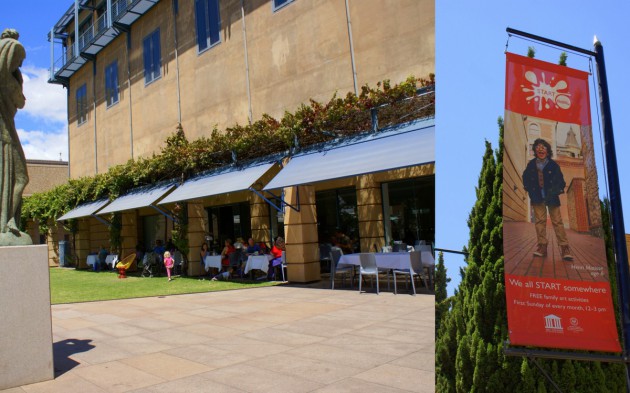 For more information about The Studio see the Art Gallery of SA website here.
What:  The Studio at the Art Gallery of SA
When:  Open daily during the Art Gallery's opening hours of 10am to 5pm (on weekdays it will be subject to school group visits but generally open to the public after 3pm)
Where:  Radford Auditorium (at the rear of the Gallery adjacent to the Cafe)  |  Art Gallery of SA |  North Terrace, Adelaide
Who:  Families, Art Lovers
Images at the top of the page are courtesy of the Art Gallery of SA &
their Facebook page