The playful and beautiful world of White was presented by Windmill Theatre and The Adelaide Festival Centre. What an enchanting performance for young children and families. It was recommended for ages 2-4 but I'm sure my 7 year old would have enjoyed it too. It is an imaginative and moving story of two friends, Wrinkle and Cotton, who look after bird houses and keep the eggs safe.
In an orderly and bright world that gleams and shines all white, the friends watch and help…until one day some colourful surprises appear in their world and they learn how to deal with them. It is a beautiful story, with underlying messages of tolerance for things that are different in the world, which children (and adults) of all ages can benefit.
It was delightful entertainment and one that we could have watched over and over again! The format was similar to other Windmill productions like 'Boom Bah' or 'Cat' in the past, where the performance is to a small audience with everyone sitting on the floor or low benches. It makes it so much more engaging for the little ones, rather than being seated in a theatre, far from the stage.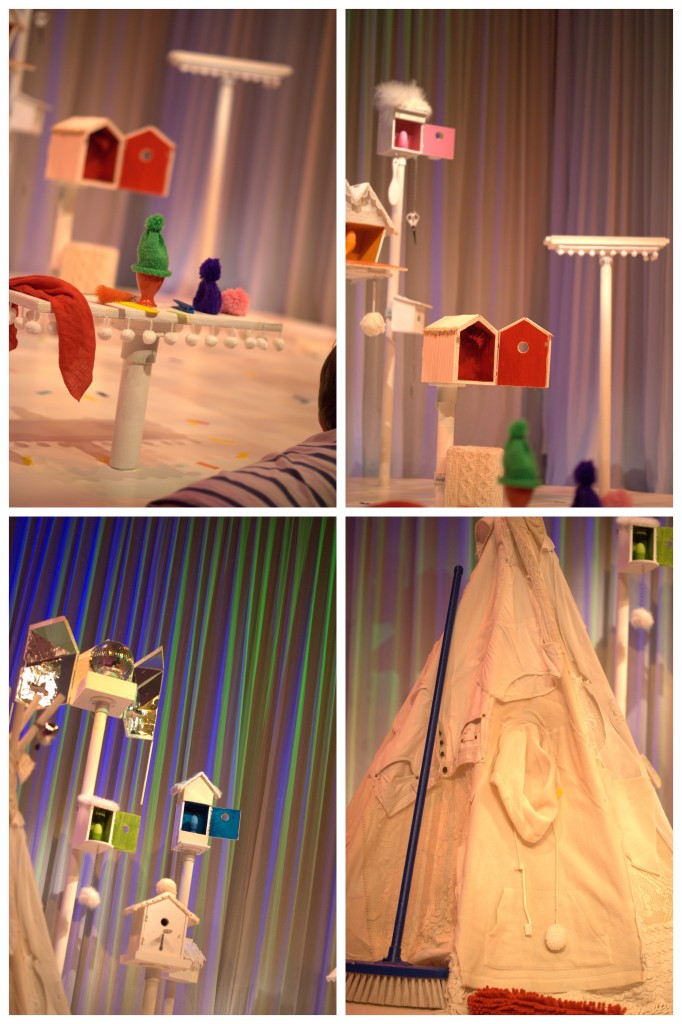 As with other Windmill performances, the actors invite the audience to come up and say Hello after the performance and welcome any questions.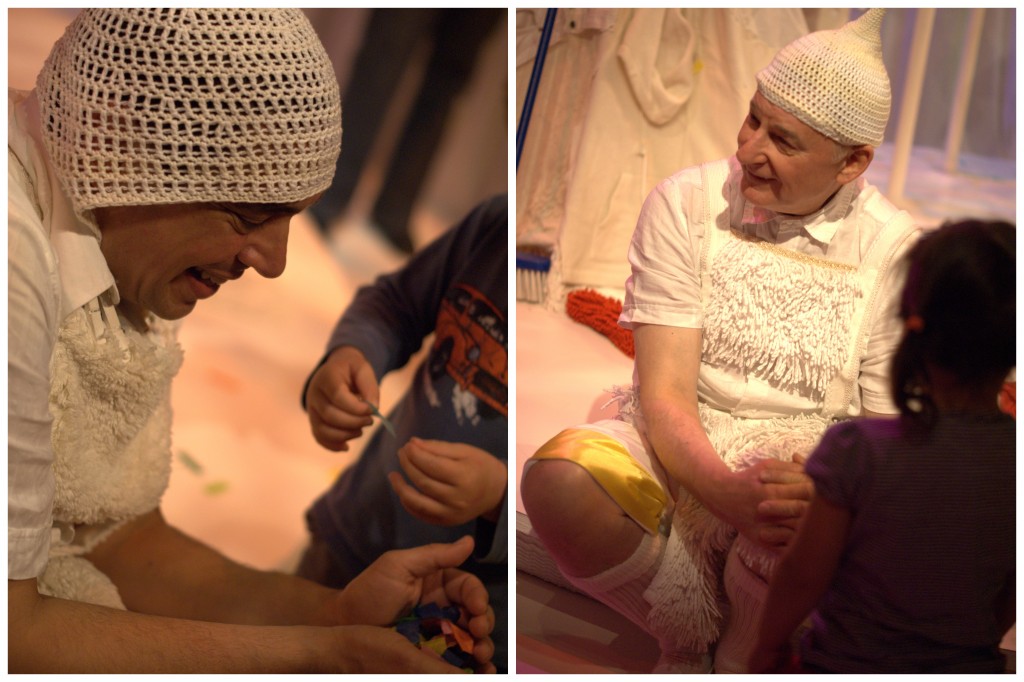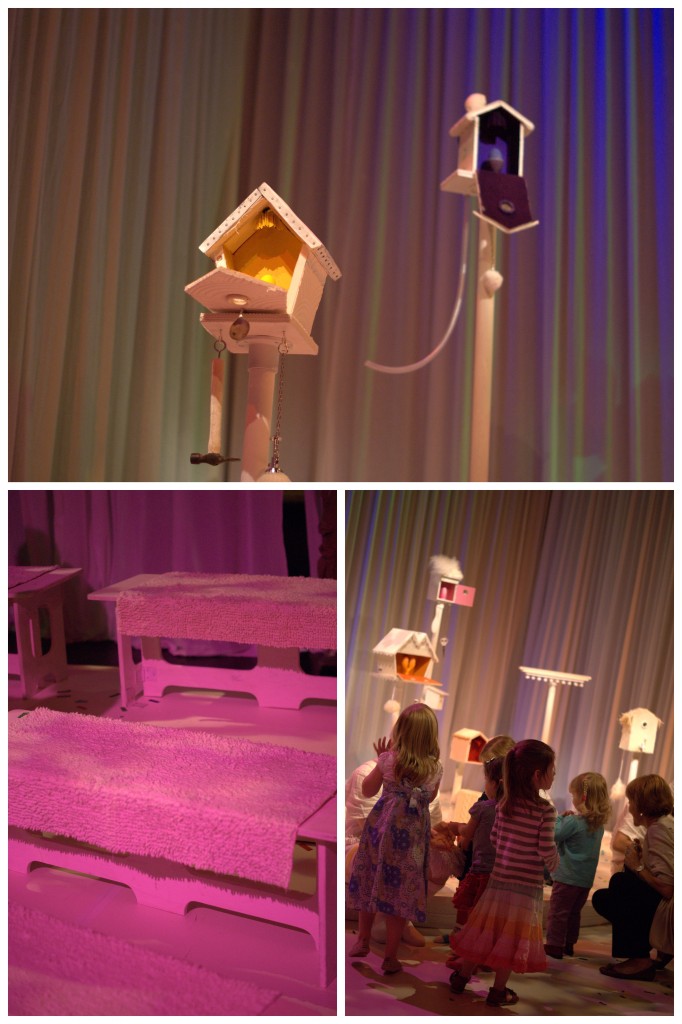 Why are all my photos so colourful you ask for a show that was called 'White'? Well, unfortunately photography was only allowed at the end of the performance.
The season has sold out in Adelaide but for information about this production and other Windmill projects please see the Windmill Theatre website here.
What: White – Windmill Theatre and The Adelaide Festival Centre present a Catherine Wheels production
When: 31 January to 11 February 2012
Where: Space Theatre, The Adelaide Festival Centre
Who: recommended for ages 2-4 but we feel under 10s would enjoy