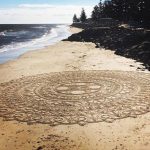 [ January 24, 2019; 9:30 am; ]
Mandalas and More
Help create a series of marvellous mandalas at Brighton Beach.
Join artist Sue Norman in a fun workshop where you can experiment and create your very own sand mandala. It will also be a great opportunity to view the many sculptures on display at the Brighton Jetty Sculptures Festival. The event is FREE.
Parents and […]