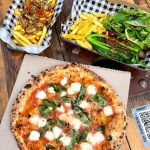 [ April 30, 2021 to May 2, 2021. May 4, 2021 to May 9, 2021. ]
TASTING AUSTRALIA is here!
What a wonderful afternoon it was at Town Square in Tarntanyangga/Victoria Square. It's the hub with FREE entry where you can enjoy a fantastic selection of great food with stalls serving up tasty SA produce.
There's also a huge selection of wine, cocktails, beers, soft drinks and coffee. So even if you can't […]