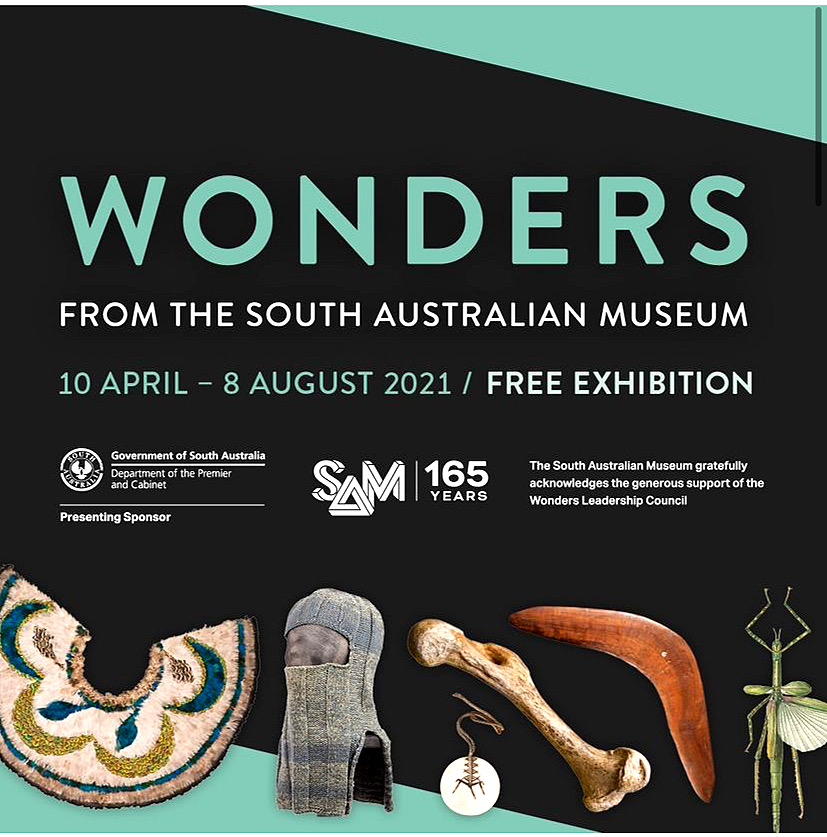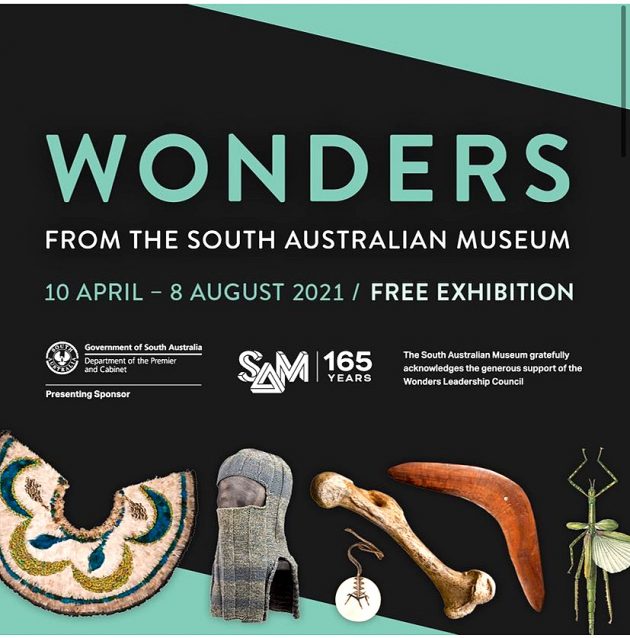 Wonders from the South Australian Museum – Free Exhibition
Wonders from the South Australian Museum is a free exhibition showcasing fascinating objects from the Museum's vast collections, many of which have never been on public display before.
Wonders brings the stories of 165 incredible objects to life from across the Museum's collection of more than 4 million objects to commemorate the South Australian Museum's 165th birthday in June 2021.
Marvel at a fragment of Mars which fell to earth in Egypt in 1911.
Be amazed at the size of giant sloth bones that were found in Argentina in 1787.
Gaze at a Venus' Flower Basket, an exquisite glass sponge found in the deep waters of the Pacific Ocean.
These are just some of the many extraordinary objects that will be on show.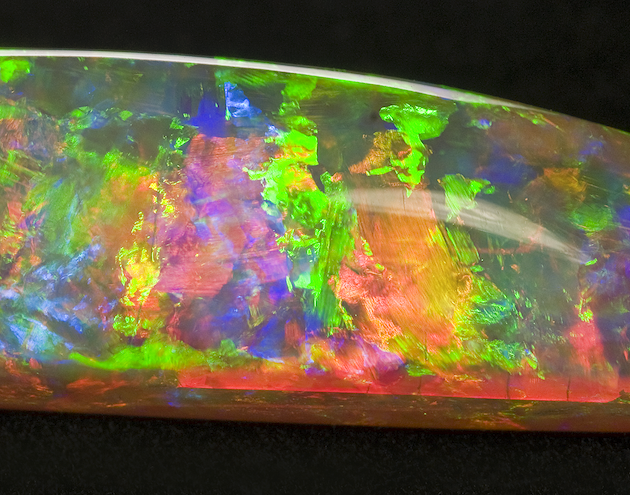 Guest curated by Nat Williams, best known for his work creating the extraordinary touring exhibition National Treasures from Australia's Great Libraries, this exhibition will leave you with a deeper understanding of the history, cultures and natural wonders held in the Museum's encyclopaedic collection.
Travel in 2021 isn't what it used to be, so they are encouraging all South Australians to celebrate their state and to visit all the incredible places and experiences it has to offer. Wonders from the South Australian Museum gives us all the opportunity to rediscover the Museum and experience curious and extraordinary objects from our collection. Best of all, it's free.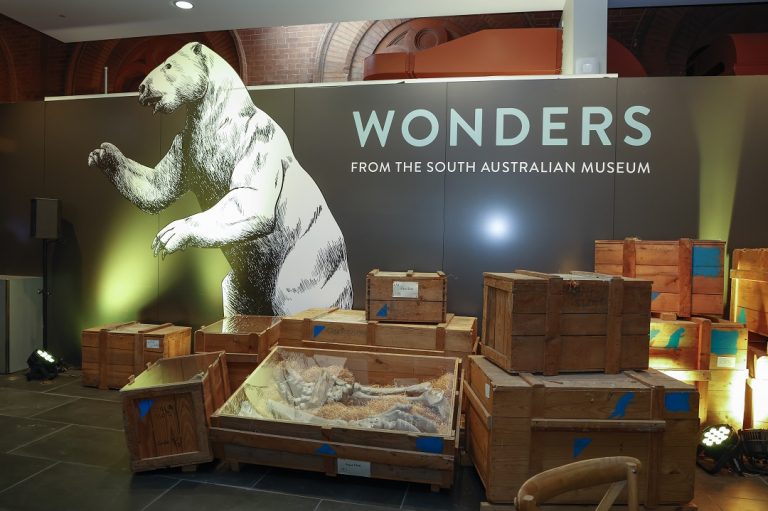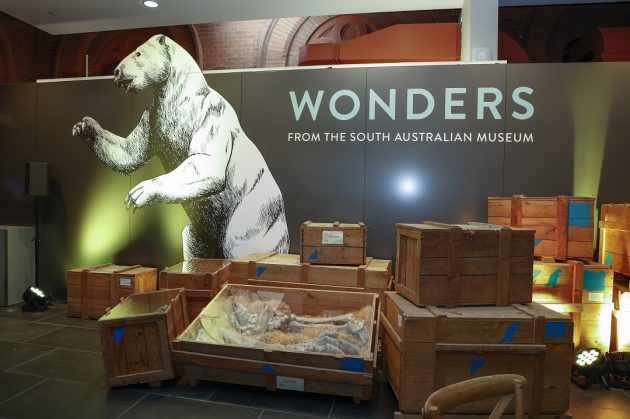 Wander/Wonder – a Self-Guided Tour of the South Australian Museum
Feeling inspired by the Wonders exhibition and keen to explore the other extraordinary objects in the Museum, but tight on time? The museum has put together a FREE self-guided trail. It will take you to the must-see objects, the best-kept secrets and some of the wonders that can be found in the permanent galleries across the Museum.