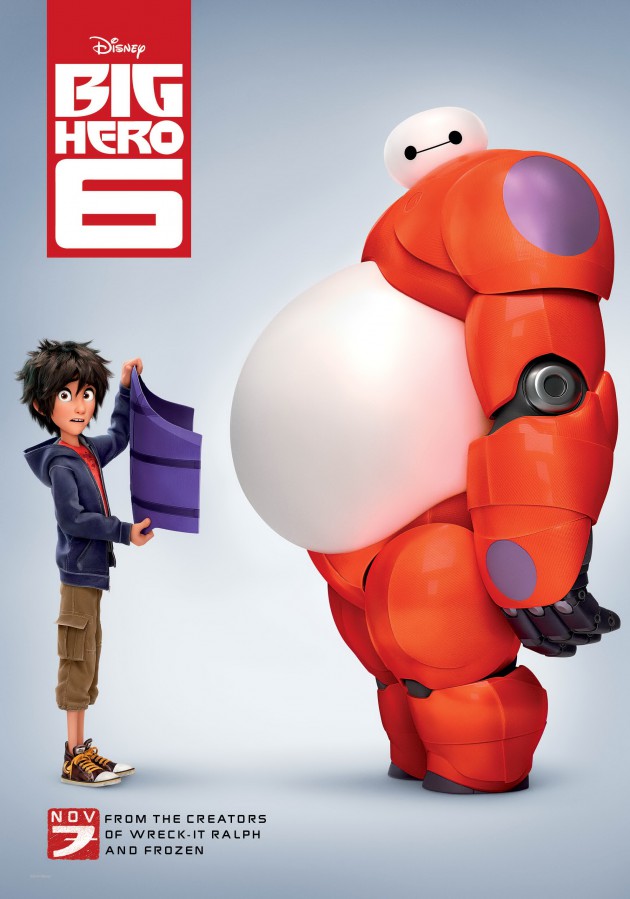 Play & Go Movie Review | Big Hero 6
Last year the big offering from Disney was of course 'Frozen'. This year's Boxing Day release is quite different. The trailer did not reveal much about the story at all so this was a bit of a surprise package. There are certain elements of a Disney movie which is always consistent – orphan characters, a tragic death – this one is no different.
What we liked about Big Hero 6 is the 'Science is cool' aspect and especially the role model for girls. The female hero characters are into Science and totally cool. They use Science to invent things; are very clever; problem solve in tricky situations … and they know how to take the wheel to command a car chase too!
Look out for interesting elements of the city they live in. San Fransokyo, which as the name suggests is a cross between San Francisco and Tokyo, is a futuristic city which is powered by what looks like wind turbines in the sky, yet is still linked to history with trams on the streets.
Scary factor: the 'baddie' may be scary looking for young kids and there is fierce battle between him and our heroes. Plus there is a fire scene and a death. There is no blood or gore though.
Audiences will find the robot Baymax very endearing and you will wish you had one in your house (maybe some day we will)!
This is a great movie showing the amazing potential of Science, and in particular, encourages girls to be open to the possibilities of the Science world. The themes about the importance of friendship, teamwork and focusing on studying are great for kids. For those not into soppy fairytales you'll be pleased to know that there is no romance theme in this movie but instead a lovely bond between brothers and family love (which is not always a nuclear family of Mum, Dad and children) is presented. Our six year old boys really enjoyed it and my 9 year old daughter can't wait to see this again.
---
Movie Summary
With all the heart and humour audiences expect from Walt Disney Animation Studios, "Big Hero 6" is an action-packed comedy-adventure about robotics prodigy Hiro Hamada, who learns to harness his genius—thanks to his brilliant brother Tadashi and their like-minded friends: adrenaline junkie Go Go Tamago, neatnik Wasabi, chemistry whiz Honey Lemon and fanboy Fred.
When a devastating turn of events catapults them into the midst of a dangerous plot unfolding in the streets of San Fransokyo, Hiro turns to his closest companion—a robot named Baymax—and transforms the group into a band of high-tech heroes determined to solve the mystery.
Inspired by the Marvel comics of the same name, and featuring comic-book style action, "Big Hero 6" is directed by Don Hall ("Winnie the Pooh") and Chris Williams ("Bolt"), and produced by Roy Conli ("Tangled").
The film opens in South Australia on Boxing Day.
To view the trailer, click here.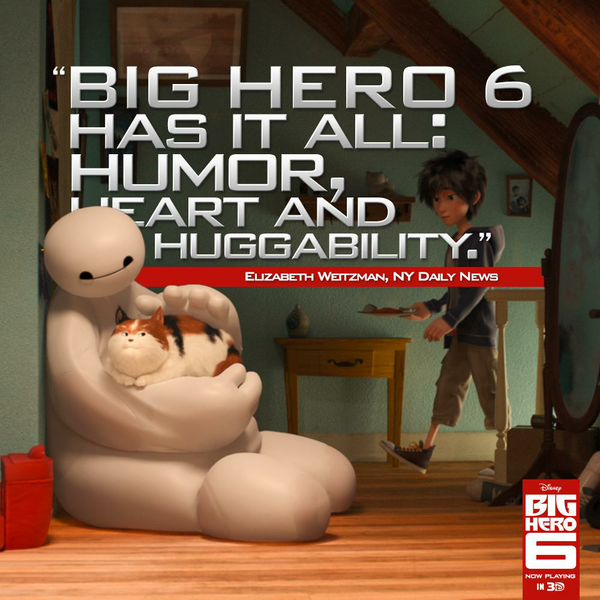 ---
What:  Big Hero 6
When:  Opens 26 December 2014
Where:  Selected Cinemas (check your local guide)
Who:  Rated PG
At Play & Go Adelaide we make every effort to provide accurate information to the best of our knowledge at the time of publication. We recommend confirming times, dates and details directly before making any plans as details may be subject to change.