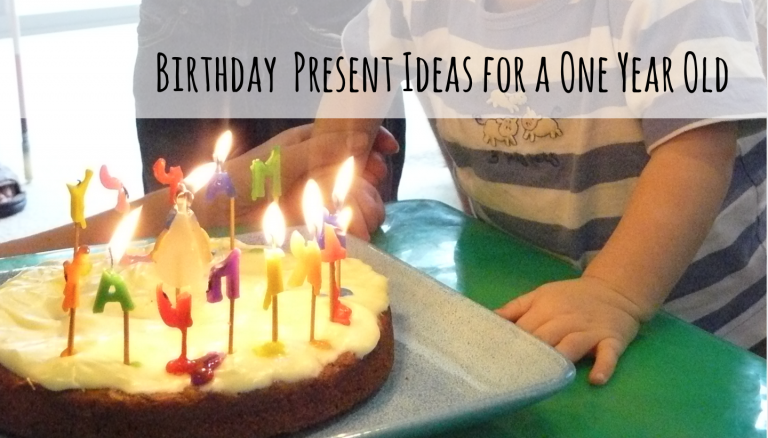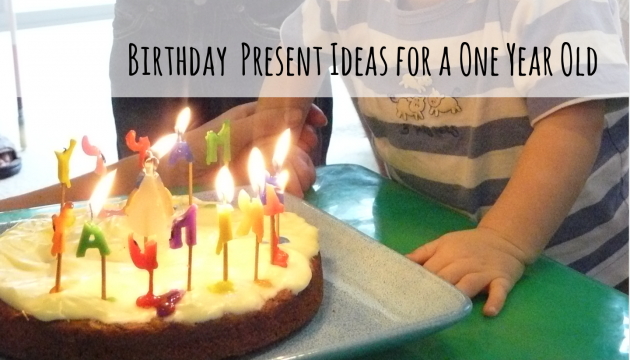 Birthday Present Ideas for a One Year Old
Your baby's turning one! Celebrating the first year of their life is such a milestone – but what do you get for a one year old's birthday? If you're looking for birthday present ideas for a one year old in your life then read on…
Birthday present ideas for a one year old who is learning to walk
At the age of one most babies/toddlers are busy little people who are developing their sense of self, and they are keen on exploring their world.
For a one year old on the verge of walking you could look at walkers, pull along toys, and dolls' prams. Some walkers are sturdier than others and can help little ones get their balance when they are not quite ready to take those first steps, and some can double as a pram or a trolley for pushing things around in. The EverEarth Activity Walker featured below doubles as an activity centre with brightly coloured things on the front.


Check out these beautiful wooden prams: the Janod dolls' pram, the Mocka Moova and the Moover Dolls Pram. The Mocka Moova would make a great present for a one year old boy too as it comes in three colours including black or red with white spots. It would be great for transporting teddies … books … dinosaurs … you name it.


Birthday present ideas for encouraging motor skills
Blocks
You can't go wrong with classic toys for one year olds like shape sorters and blocks.
My children have also really loved their Fisher Price Peek-a-Blocks and to this day one of the most-played with toys in our house is the Fisher Price Incredi-block. Even without the batteries in it it has provided hours of entertainment.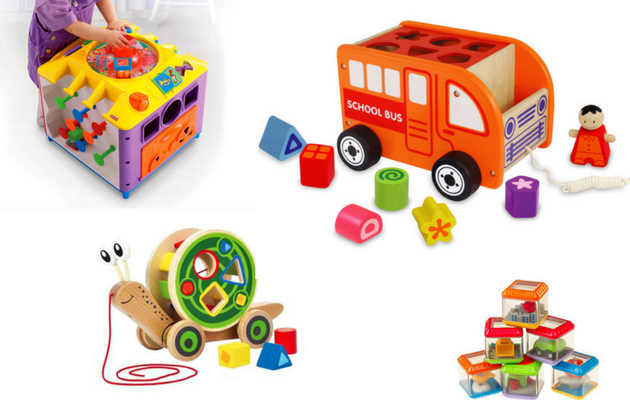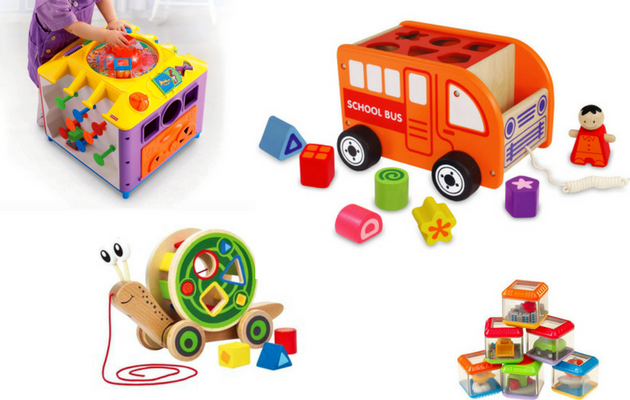 Personally I am a huge fan of blocks as they offer unlimited potential for open-ended play. There are some gorgeous sets of wooden blocks out there, and there is also Duplo which is the ideal precursor to Lego.
Duplo is easy for little hands to manipulate and comes in so many shapes and sizes that there is something for everyone from Batman Duplo to Disney Princess Duplo.
Although a one year old may initially be more interested in chewing the blocks than actually putting them together, we reckon Duplo is a fabulous birthday present idea for a one year old as they'll get plenty of mileage out of it.


Wheelybug
We bought our son a "cow" Wheelybug for his first birthday. At first he didn't seem to know what to do with it but he was really interested in it, and he enjoyed grasping at the cow's horns. He soon learnt that he could pull to stand on it and before long he was zooming around on it.
Bilibo
And if you really want something open-ended then check out the Bilibo. It's super versatile and doesn't need any batteries – all you need is a bit of imagination.

 Velcro food
Another favourite with the Play & Go babies has been the velcro fruit and veg that they can 'cut' up. You can also get wooden sushi and velcro birthday cakes with candle flames that 'pop down' when you blow out the candles. 
 Birthday present ideas for encouraging language development
Books for one year olds
Reading with your toddler encourages their language development, and can also be a lovely part of their bedtime routine. We have found that board books are a good choice for toddlers who like to 'read' by themselves, as they are sturdy and can survive a bit of rough treatment! You may like to save their more 'special' books for supervised reading.

Here are some of our personal favourites:
Music and nursery rhymes
Toddlers may also be enjoying songs and learning to recite nursery rhymes. Why not encourage this with a book of nursery rhymes or a CD of favourite children's music.
Favourites in our house include Dear Mother Goose by Michael Rosen and Nick Sharratt which has fun illustrations and is a lift-the-flap book, and Alison Jay's A Child's First 123 which has gorgeous illustrations of characters from nursery rhymes.
Things for the home
One year olds might be starting to be interested in feeding themselves or drinking from a sippy cup. Make mealtimes fun with a special dinner set, or some cutlery designed for little hands.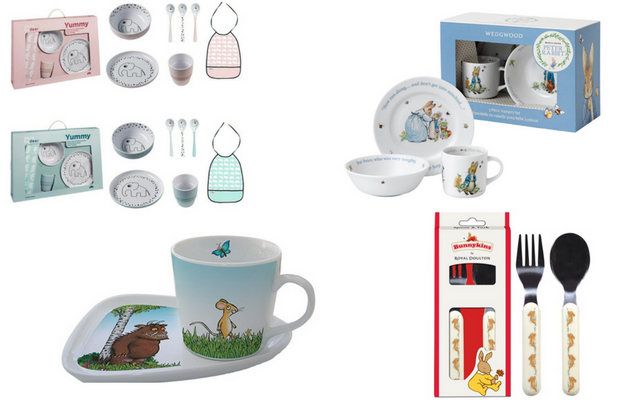 Birthday present ideas for a one year old – something a little different…
If you are looking for a birthday present idea that is a little different here is some food for thought.
You could hunt down a special keepsake like a vintage rocking horse, a silver bangle or a charm bracelet (which could then have charms bought for it each birthday).
Most toddlers love animals so why not give a birthday gift that they can enjoy throughout the year like an annual zoo membership. Or you could sign them up for some learn-to-swim lessons and before you know it you'll have a little water baby on your hands.