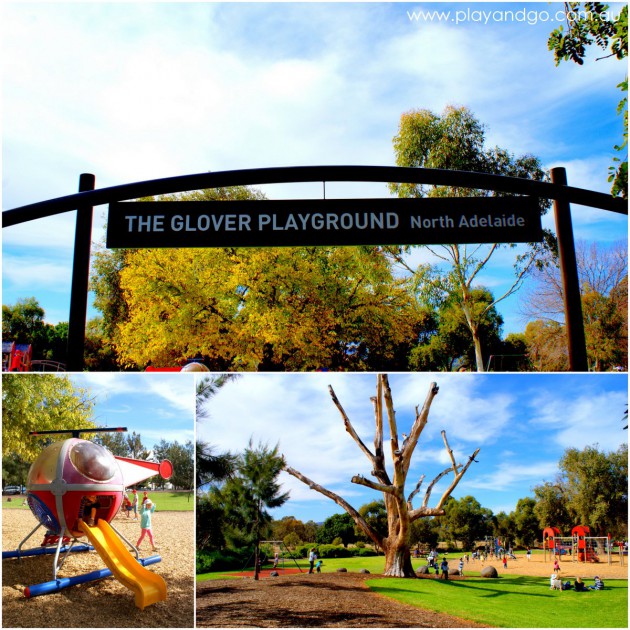 The Glover Playground North Adelaide, also known as 'Helicopter Park' by many, is an all-time favourite.
Of course you will find a helicopter in the middle, which is one of the popular spots for the little ones.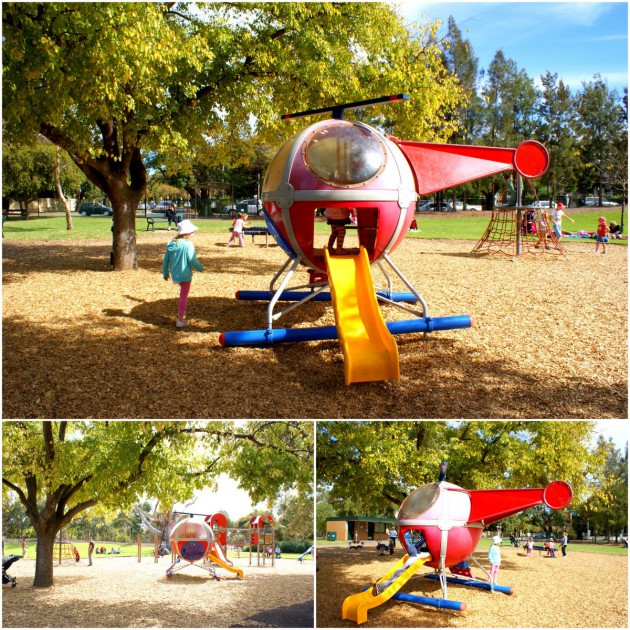 There's this little climbing frame with a little slide just right for toddlers.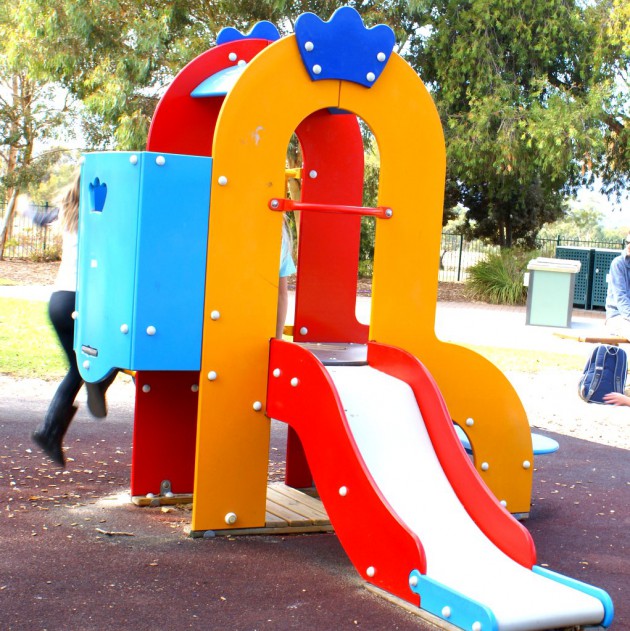 And right next to it there's a big sandpit with a ride-on digger, swings nearby, plus some bouncy ride-ons.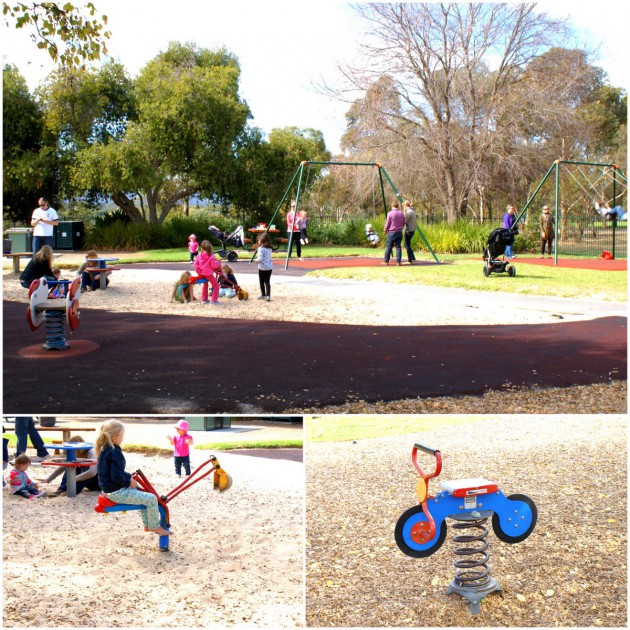 The little car which has three rows of seats enables a whole crew to climb onboard.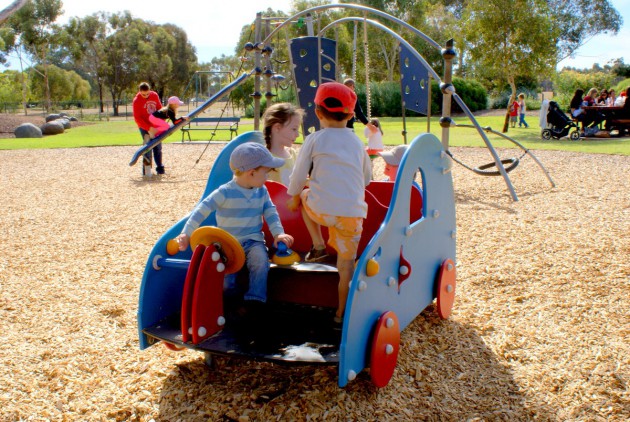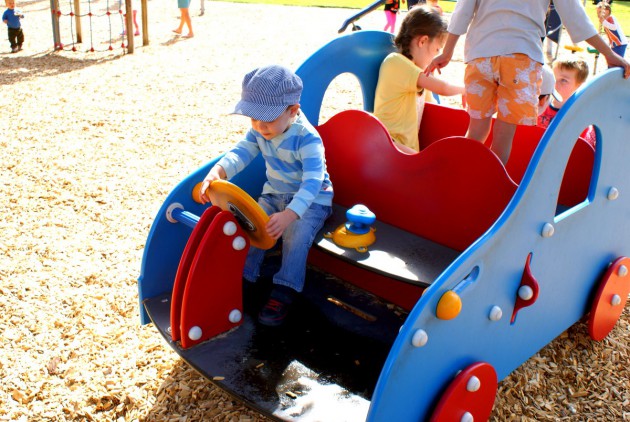 There is this four-way see-saw bouncer and a small spider web climbing frame.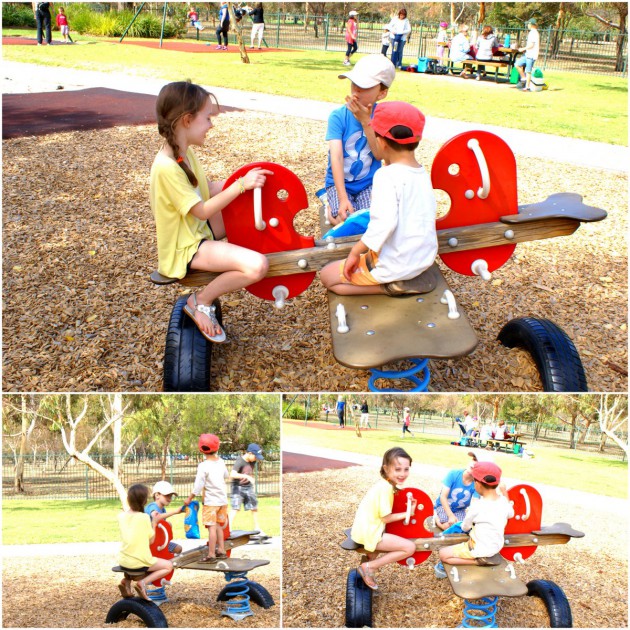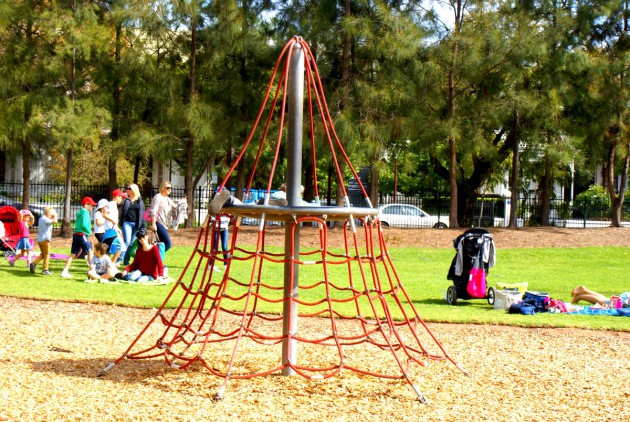 Another two swings can be found on the opposite side.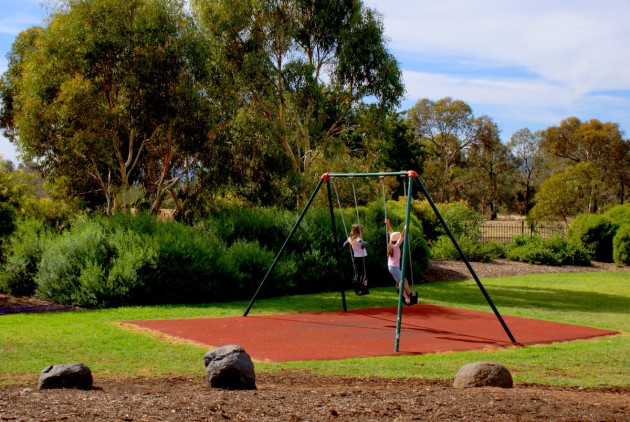 Older kids are catered for with this climbing frame below which includes clever ways of going up and down.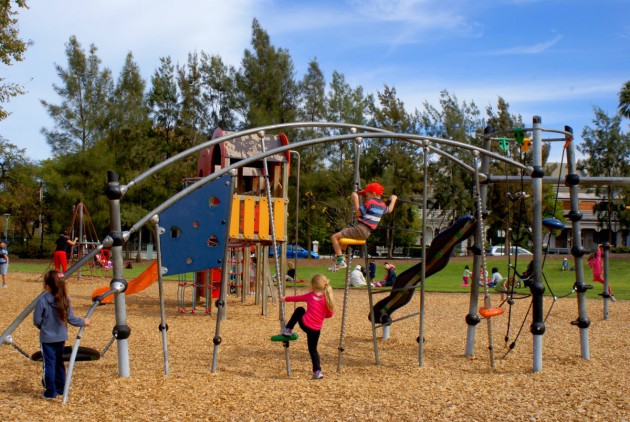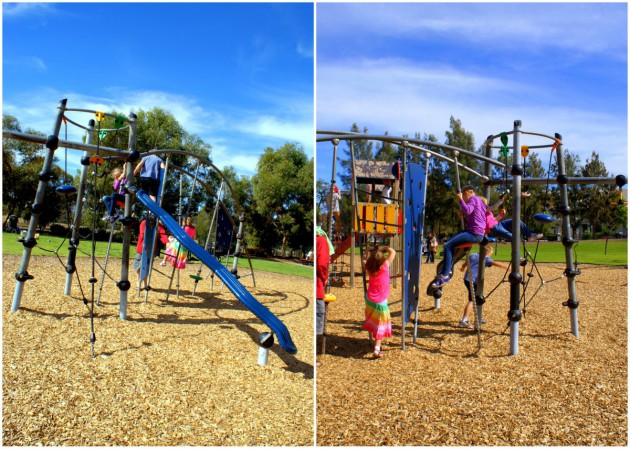 The large timber frame encourages climbing, swinging and lots of imaginative play with two lookouts, a slide and poles.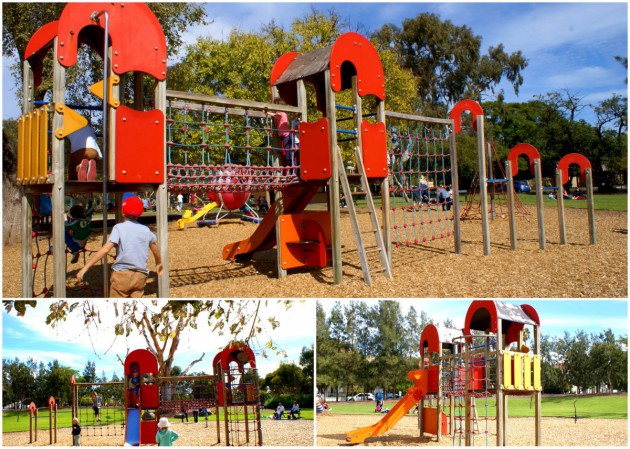 The spinning wheel below is always popular and I love that it encourages kids to interact and work things out together – stopping either for other kids to climb on, or for someone to get off if they're scared or had enough; sorting out who's going to hang on and who is going to push.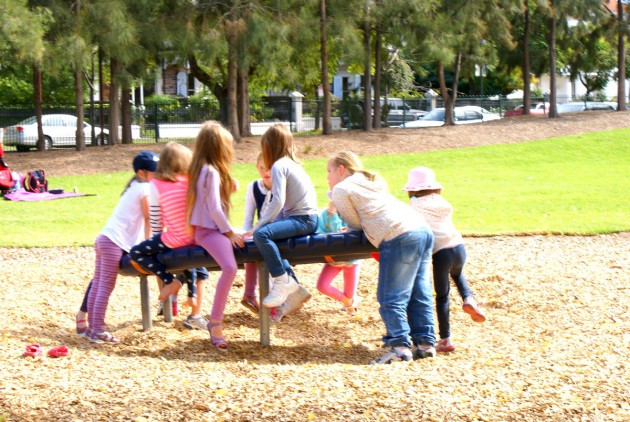 There are bbq facilities and a few picnic tables and chairs, plus plenty of space to bring your own things if you are having a party or big get together.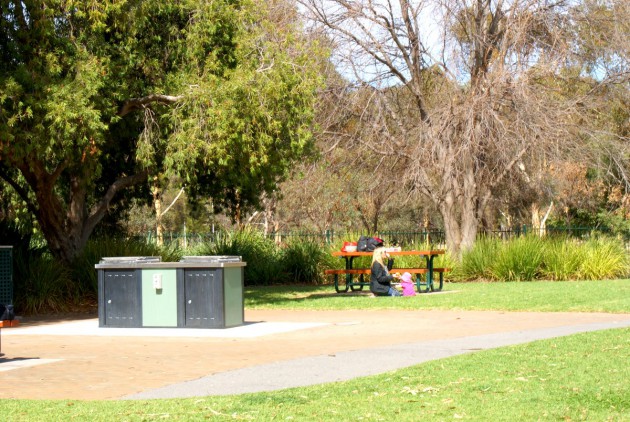 Even with all the fun equipment, often the kids enjoy playing in the bushes, all around the park, just as much.
This is a fully-fenced playground so you can relax that they can't wander too far. It's also on the flight path so kids get to see planes roaring above every now and then too.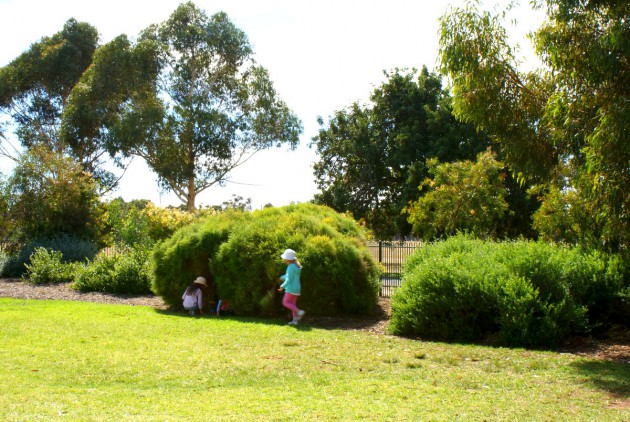 There are some shady trees but no built sheltered areas. Thankfully there are toilet facilities.
Being in North Adelaide there are cafes on nearby O'Connell Street for coffee and food. Sometimes a coffee van may visit the park too. Parking can be found on Lefevre Terrace or in surrounding streets.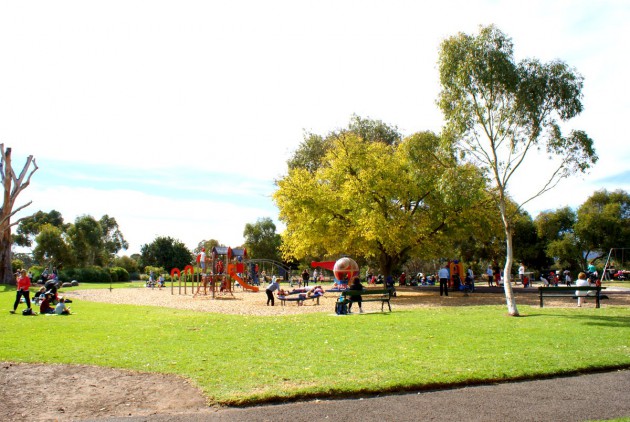 Helicopter Park is great for families with kids of varying age groups. There is plenty to keep them occupied. It's not hard to see why it's been a favourite place for birthdays, mother's group catch ups, play dates or just a family outing. We've spent many hours here over the years.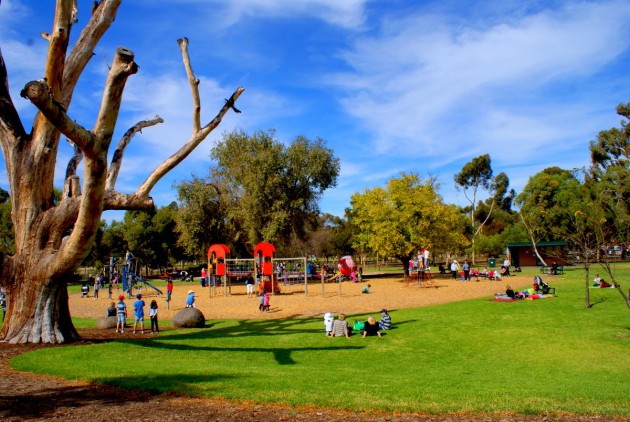 What:  Helicopter Park | Glover Playground North Adelaide
When: Anytime
Where: 61-63 Lefevre Terrace, North Adelaide | Map
Who: Families