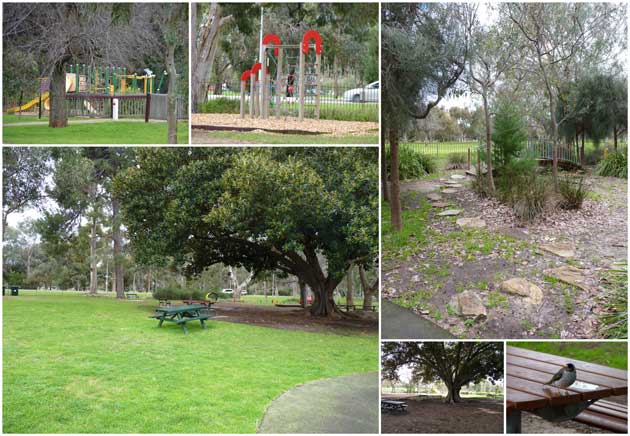 Marshmallow Park has been one of our favourite playgrounds for almost 10 years now.  Originally constructed back in the 1960's, it was remodeled in the 1990's and re-named 'Marshmallow Park' possibly because of the 'marshmallow' grasses that historically grew in the South Parklands.
Situated on Glen Osmond Road on the city's fringe, the playground is surrounded by beautiful parklands, pathways and sporting fields.  The centerpiece of the park is an enormous fig tree, great for the older kids to climb, as well as providing plenty of shade on a hot, sunny day.  The playground area is fully enclosed and has plenty of lawn area to run around on, picnic tables and seats, park benches plus BBQ facilities.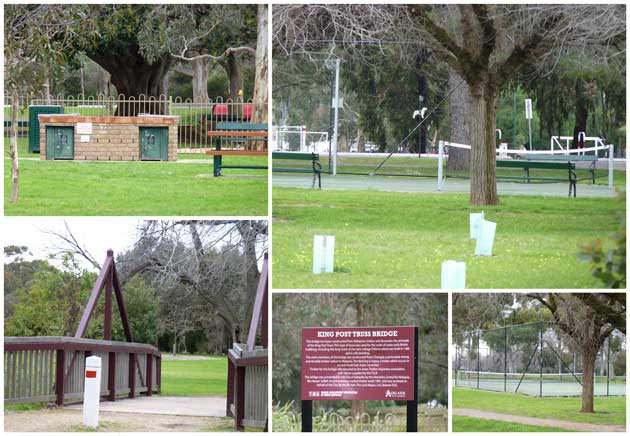 The playground equipment is varied and suitable for all ages.  There is a rubber surfaced path that winds through the park, perfect for small bikes and scooters.  There are bright coloured concrete tunnels to play in (or on!) and a row of colourful stumps to weave in and out of, leap frog over or simply play amongst.  The park allows children to use their imagination as well as encouraging physical activity.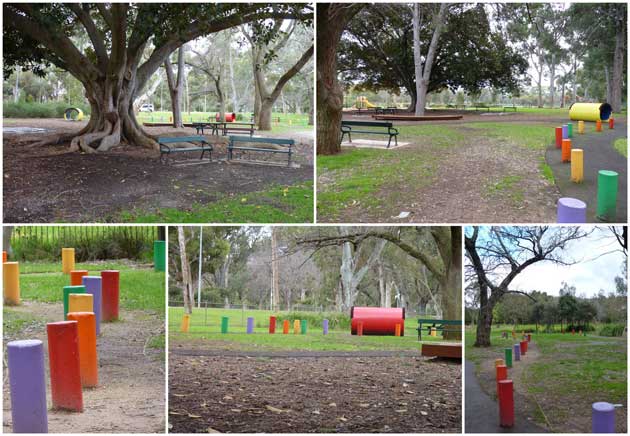 The main play equipment has been developed to allow a variety of climbing, swinging, balancing and sliding games.  There is a flying fox, spinning tyre swing and two standard swings (one with toddler seat).  Alongside the path is a cute little musical bridge over an artificial creek area with a  hand water pump (out of action on our last visit).  The sand play area is a popular spot with a little fort that has hoists to lift up little jugs of sand which kids can then pour into pipes that tunnel the sand back down to the ground.   At the other end of the park is a spider web climbing rope and ladder.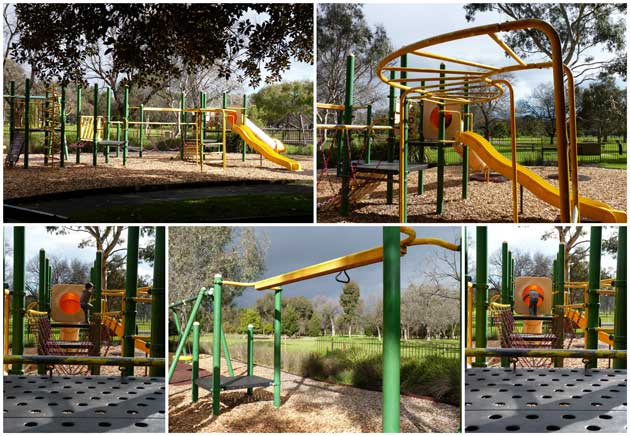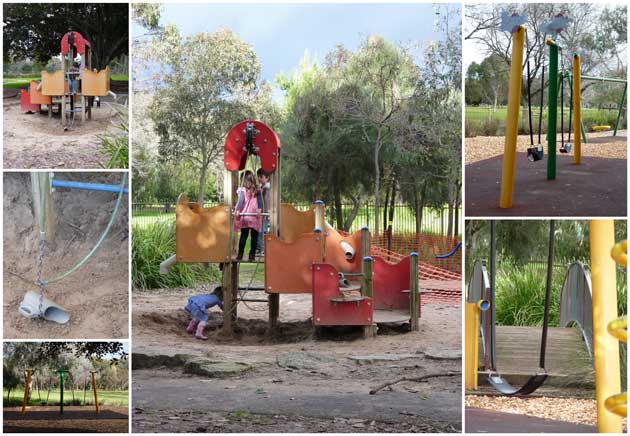 On most weekends you'll usually find numerous groups of families and friends gathered in the park for parties.  It's a great spot to bring the kids to anytime of year, whether for a quick play or a few hours.  It is also only a short walk through the parklands across to Kurrangga Park BMX Track.  There is a public toilet at the entrance to one of the park's gates and situated alongside the playground are multi-purpose community courts suitable for tennis and basketball.
What:   Marshmallow Park
When:   All Year Round
Where:   Glen Osmond Road, Adelaide (between South Tce & Hutt Rd (see map)
Who:   All Ages