Nature Play SA was launched today with special guest speaker Richard Louv, the author of 'The Nature Principle' and 'Last Child in the Woods'. Nature Play SA is a government initiative established to increase the time South Australian children spend in unstructured play outdoors and in nature. It is founded on the understanding that unstructured play outdoors (nature play) is fundamental to a full and healthy childhood.
They will be working alongside partner groups to encourage the SA community to value nature play and families to prioritise it in children's lives. The organisation's primary role is to spread the nature play message and to work to increase access to nature play resources, events and programs.
Nature Play SA's Mission is to make unstructured, outdoor play in nature an everyday part of childhood again!

We want to get more children outside more often so that they can experience the benefits of playing, learning and being physically active while building a life long connection to nature.
As part of their launch they have published a list of 51 Things to Do Before You're 12. See the list on their website here. How many of these suggestions have your kids done?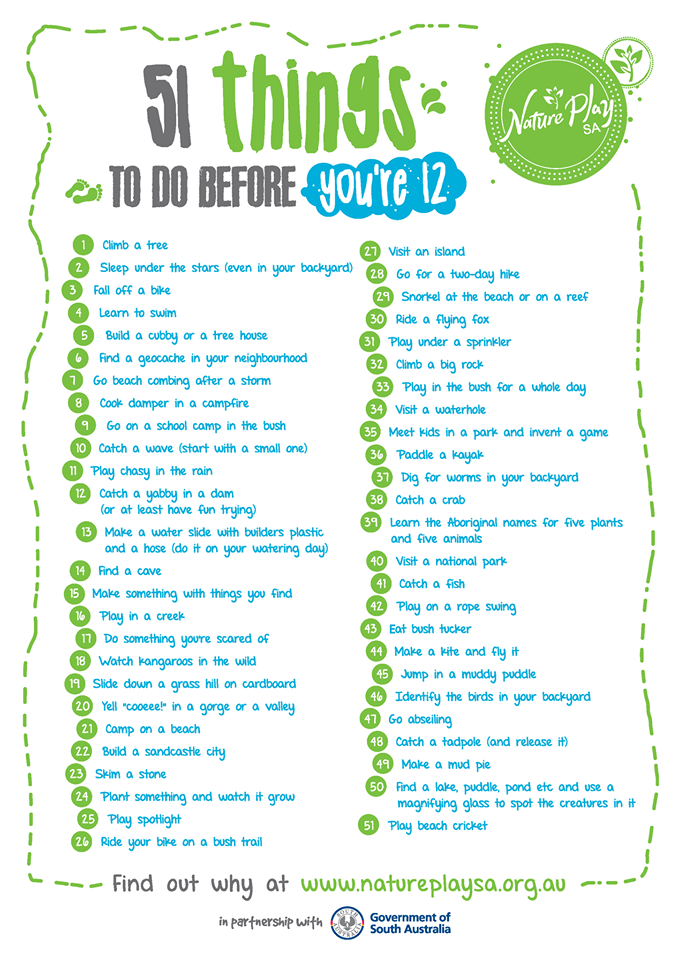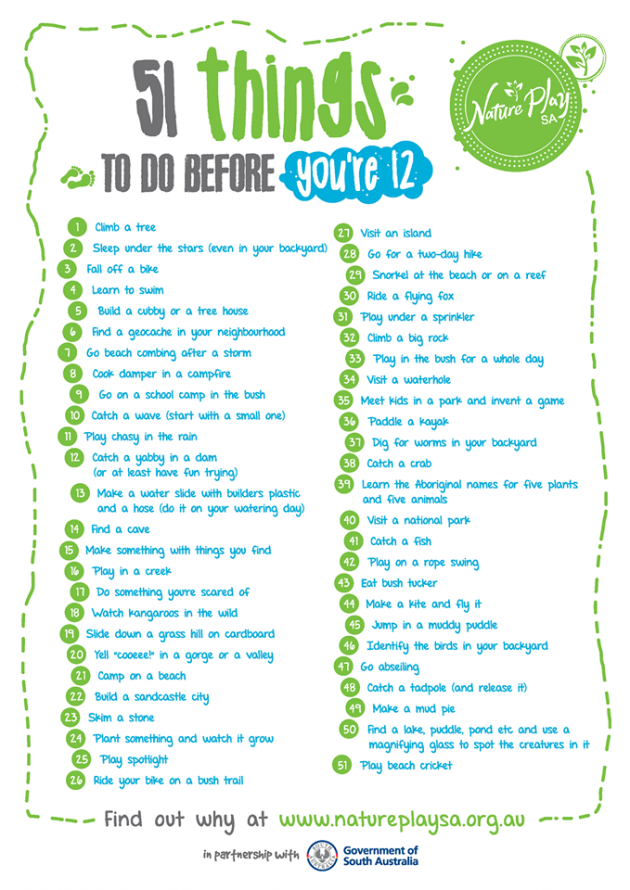 Stay tuned – we'll keep you up to date about events and initiatives from Nature Play SA. We are all for climbing trees and playing outside at Play & Go!
See the Nature Play SA website here for more information or join their Facebook page here.