Wacky Warehouse Play Cafe review
There are times when it's just too cold or too hot, rainy or too windy for an outdoor playground. So the next best thing for active kids?
A play cafe.
Actually, let me clarify that, my kids probably never think it's too cold or too hot to play outdoors. It's sometimes just the parents who find it uncomfortable to sit in those conditions at a playground, for hours.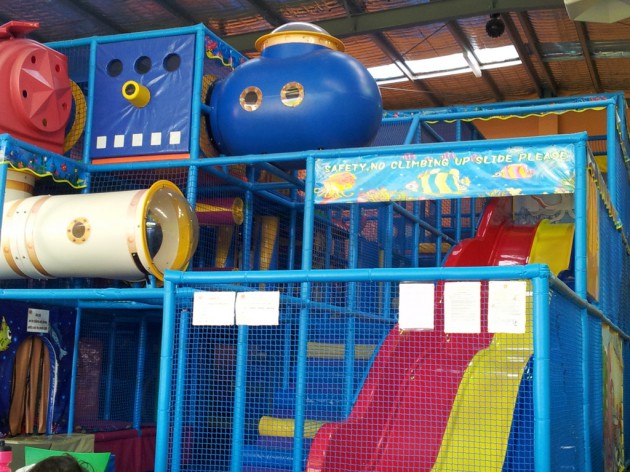 Yes, it's a bit loud.
Yes, it gets a bit crazy when it's a full house.
Do the kids love it? ABSOLUTELY!
Is there coffee? YES!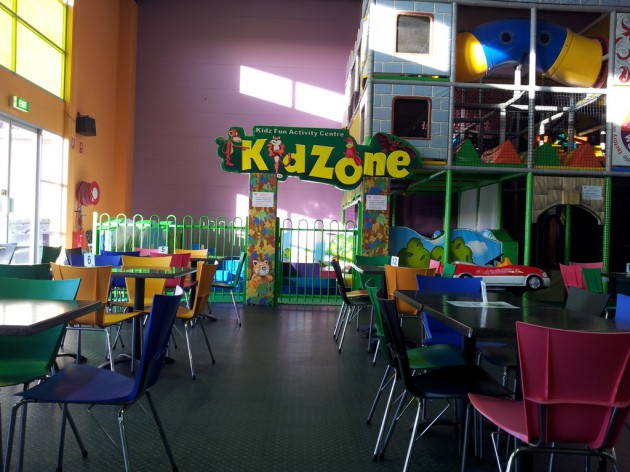 Wacky Warehouse has always been a favourite for us. I can't count the number of times we have been there for a play or for birthday parties.
I am personally very familiar with this huge triple wave slide… before my son was brave enough to slide down on his own, I found myself hurtling down with him. Again. And again!
Funnily enough, I think I much prefer, now being able to sit on this side of the fence, sipping a latte.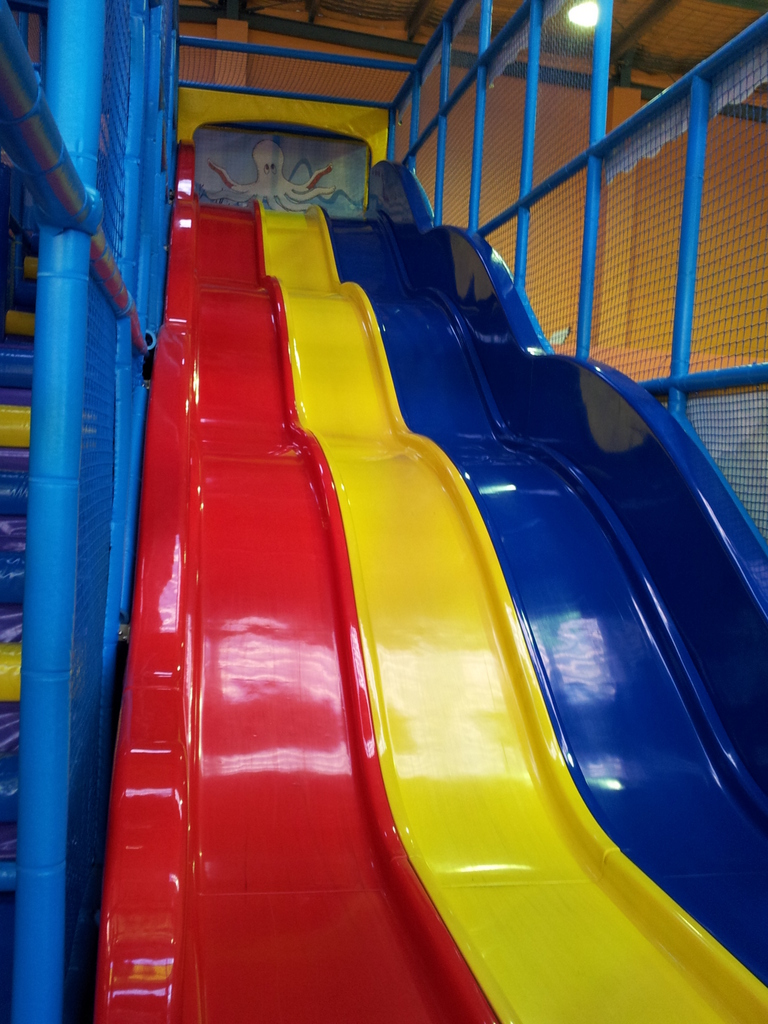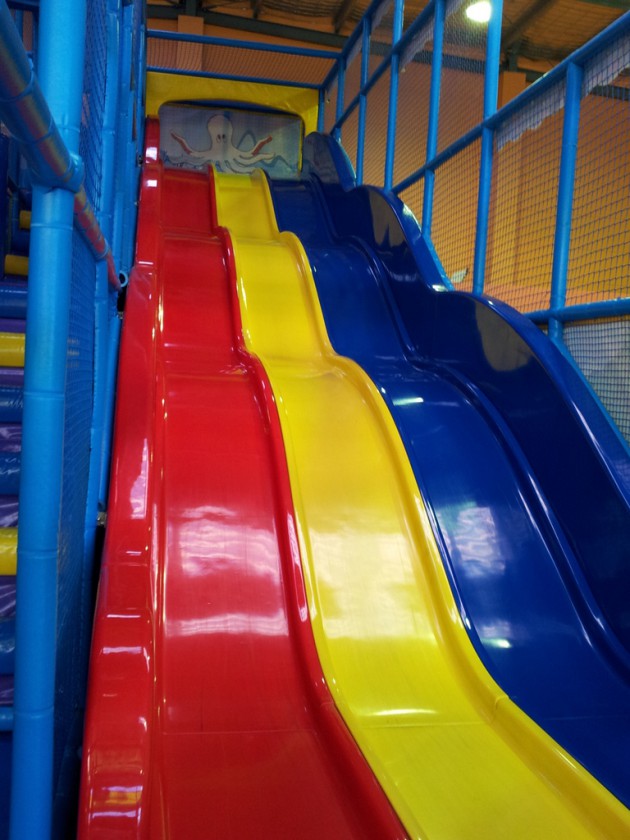 There is 200 square metres, 3 levels and 6 metres high of exciting, interactive fun that will captivate the imagination.
Three specific themed play areas ensure that all ages up to 10 years can play safely.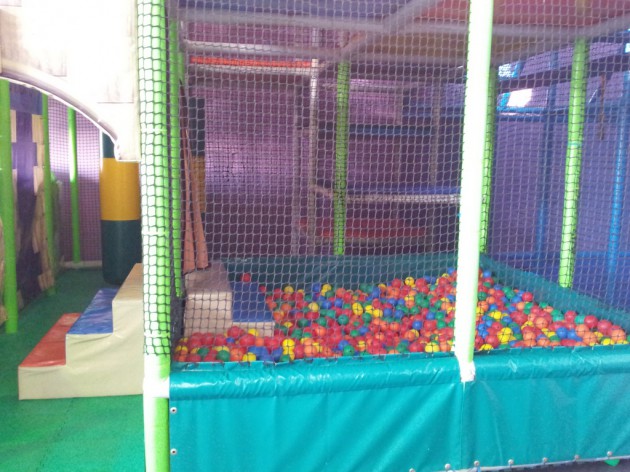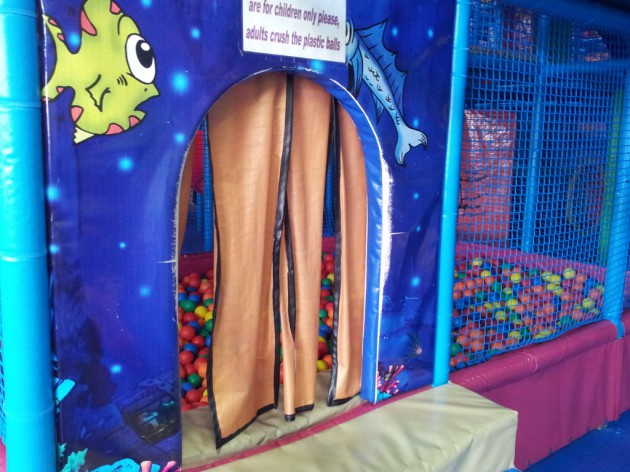 There are two separate ball areas.  An Ocean frame for up to 10 years old. A Castle frame for up to five years old.
And a soft play animal zone for up to three years old.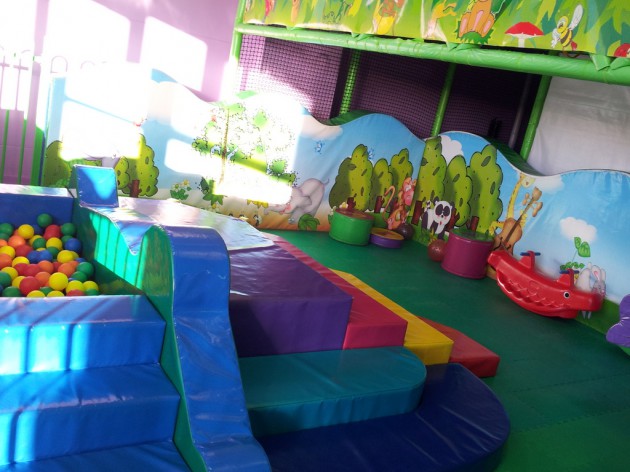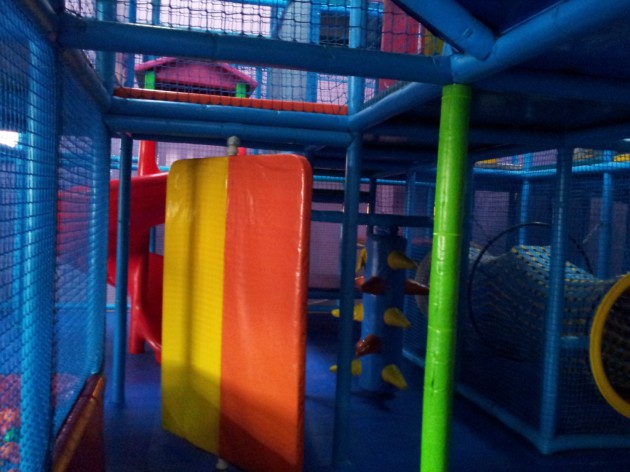 It's an obstacle course of  tunnels and interactive play areas; all sorts of shapes to climb, manouvre or crawl through.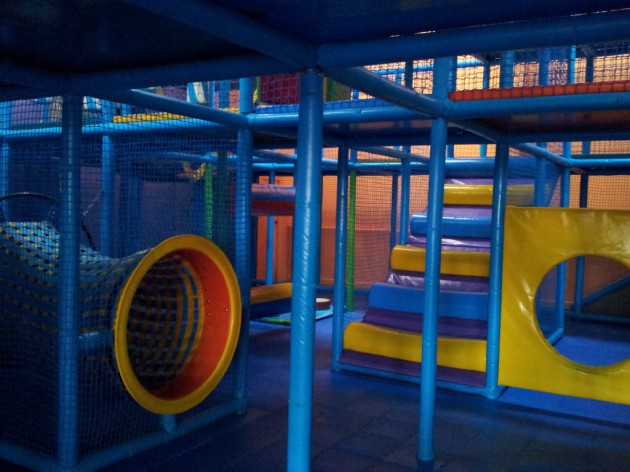 There are surprises around every corner, like interactive air canons tucked around the back.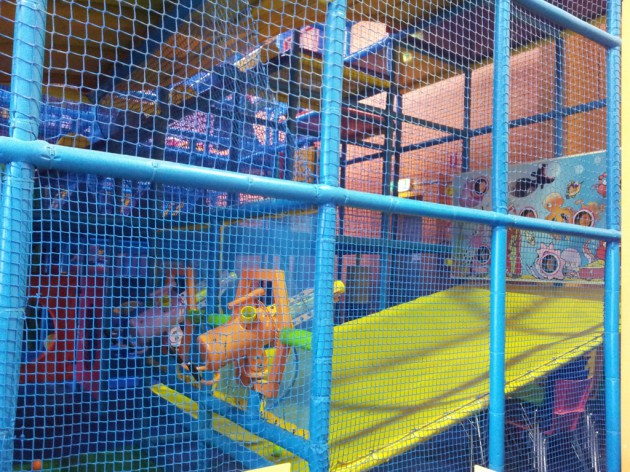 There are three different themed rooms for parties.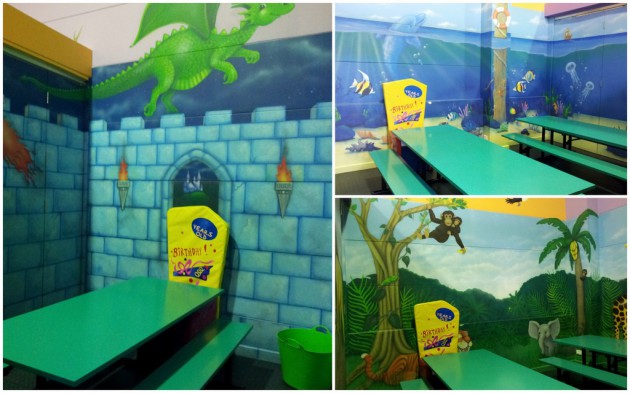 The cafe serves a good range of meals and snacks and the coffee is pretty good.
It's the usual fare but the hot chips are generally crispy not soggy like some places.
We've spent many hours here to observe that it is a well run establishment which is always pretty clean and tidy.
Before you are given a table to sit at, the table top and chairs are always wiped down first.
The floors are swept regularly throughout the day to avoid food and debris being transferred to the play areas.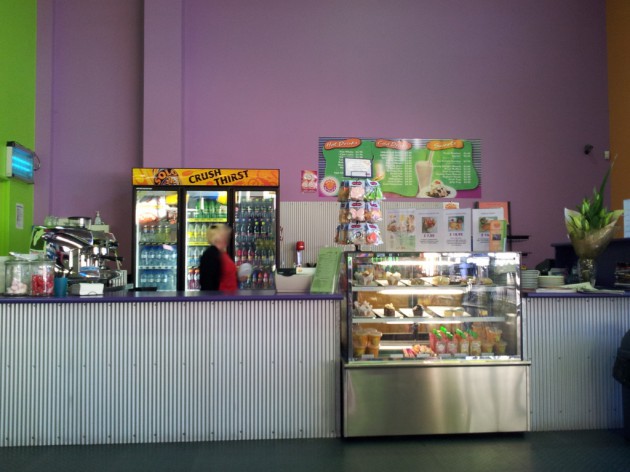 The photos below are a tour through the Wacky maze of play areas, thanks to my 7 year old daughter using my camera phone.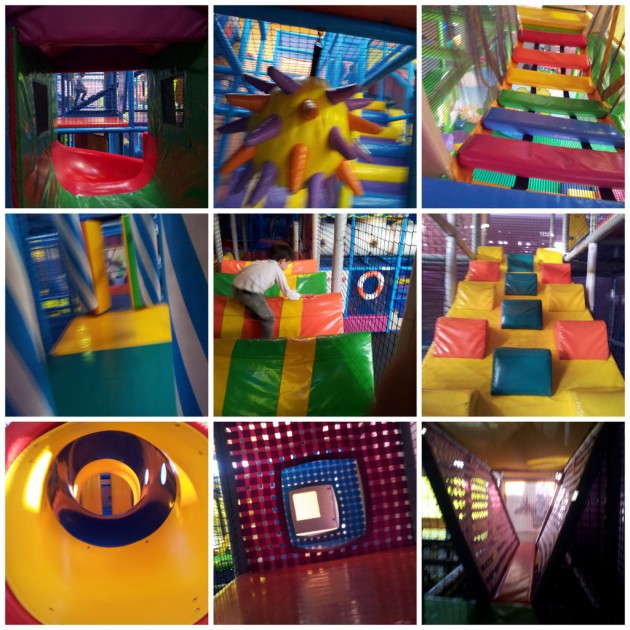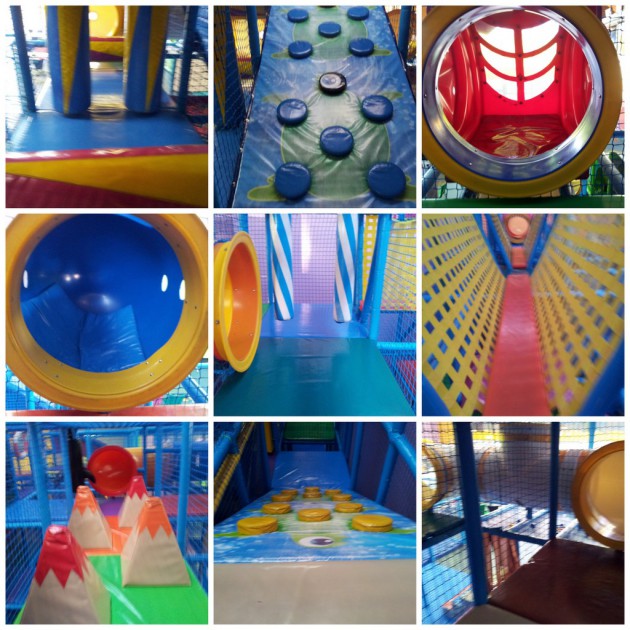 As long as you don't mind a bit of noise and if your children are old enough to entertain themselves, you can enjoy some time to read a magazine or catch up with friends – we've even had Play & Go meetings there.
❤️ Just a tip, it's often quieter on week days and especially in the late afternoons. It's a great option when your children have a pupil free day from school.
Be warned, I've seen many children leave this place literally dripping in sweat from running around non stop for hours and there could be tears when it's time to go, as it never seems to be long enough…
❤️ Remember to bring socks too!
As a party venue, it's one of the easiest parties you will organise and it's a sure fire winner with the kids.
For details about their party packages and other information, see the Wacky Warehouse website here.
What:  Wacky Warehouse Play Cafe
When:  For opening times and cost see their website here
Where:  162 Gorge Road, Newton
Who:  Up to 10 years old