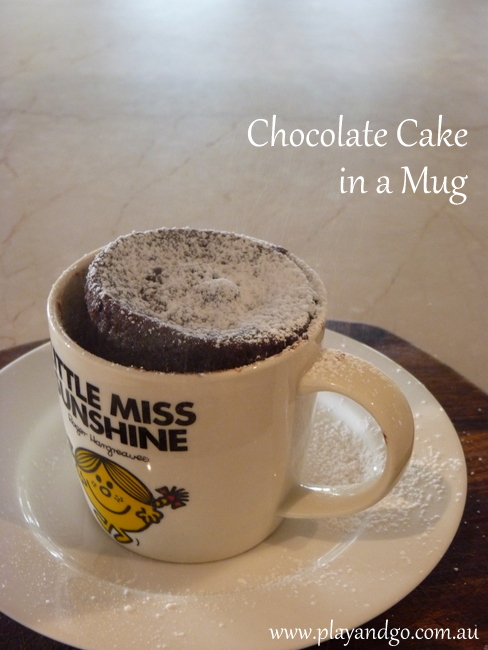 Last term my son's reception teacher sent a note home asking the children to bring a mug to school for their maths lesson.  What a great way to learn about measuring, counting and timing by combining these activities with a fun cooking lesson.  This recipe is very simple and the kids can make it all by themselves.  Little ones may need some assistance with measuring and using the microwave, but the rest of the steps are a piece of cake!
Ingredients:
4 tablespoons flour
4 tablespoons sugar
2 tablespoons cocoa
1 egg
3 tablespoons milk
3 tablespoons oil
3 tablespoons choc chips (optional)
You will need:
1 large mug
microwave
measuring spoons
mixing spoon
What to do:
Add the dry ingredients to the mug and stir until combined.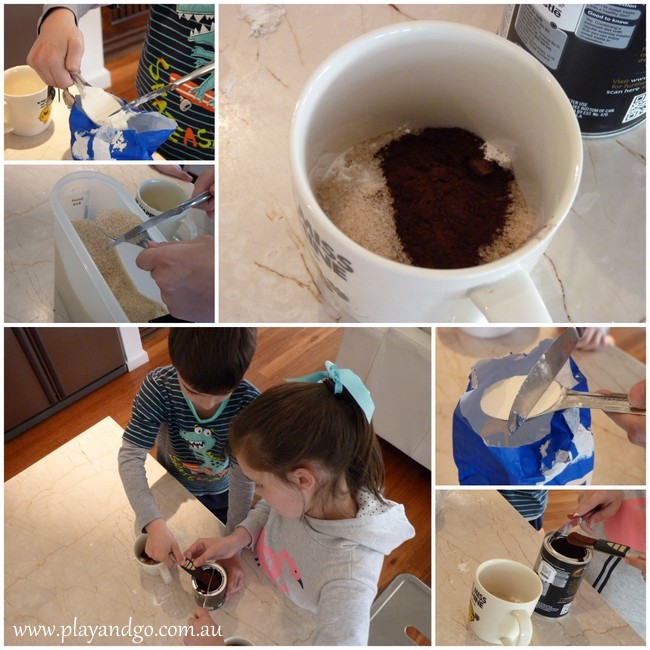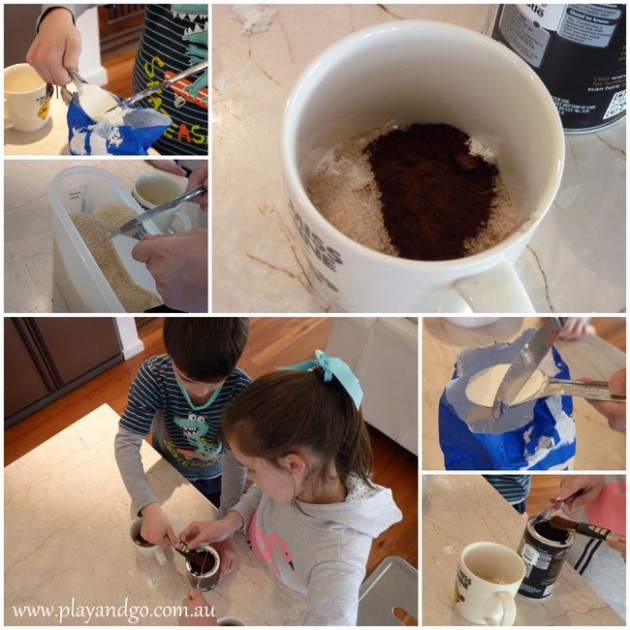 Add in the egg and mix thoroughly. Then pour in the milk and oil and again mix well.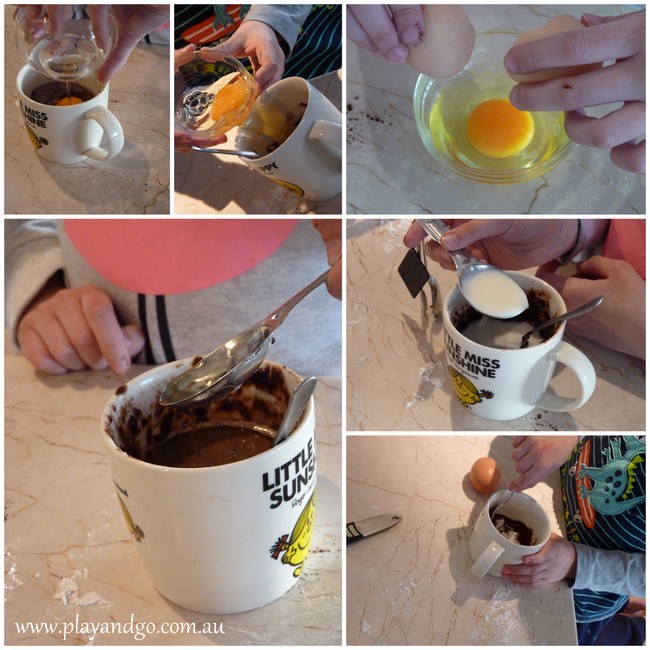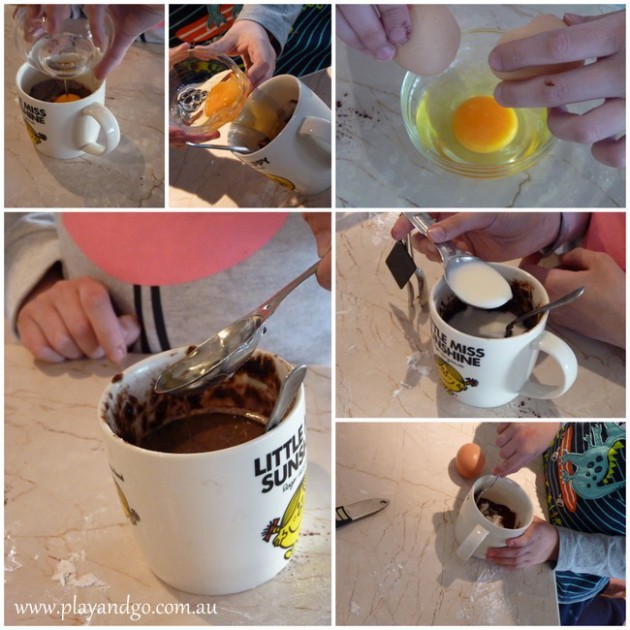 Add the chocolate chips (or mix it up with some white and dark chocolate chips) and stir them through.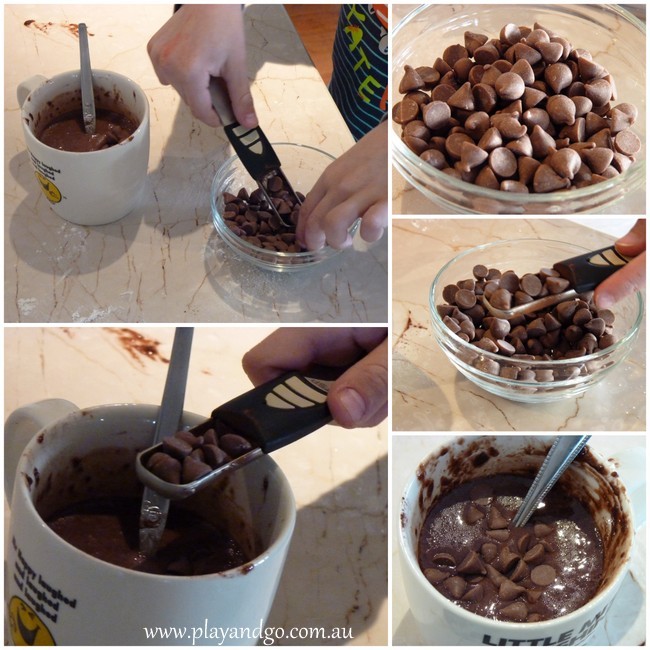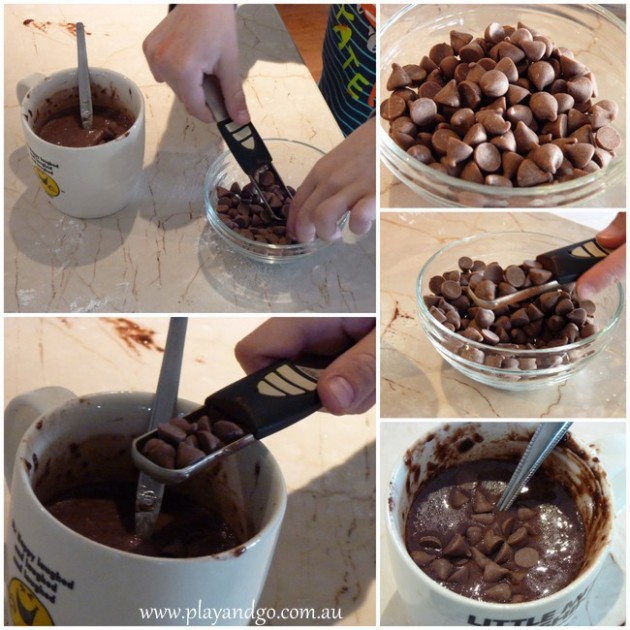 Put the mug on a plate (as the cake will rise and may drip down the side of the mug) and place in the microwave.  Cook for 3 minutes on high (cooking time may vary depending on your microwave).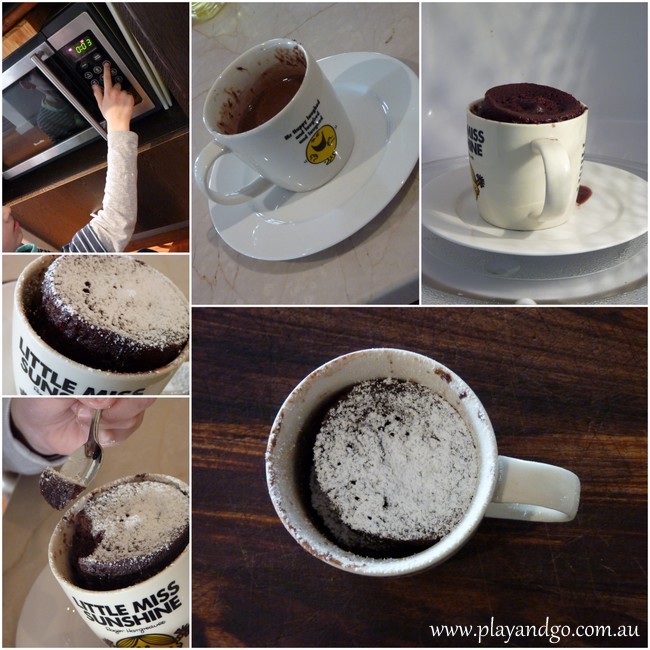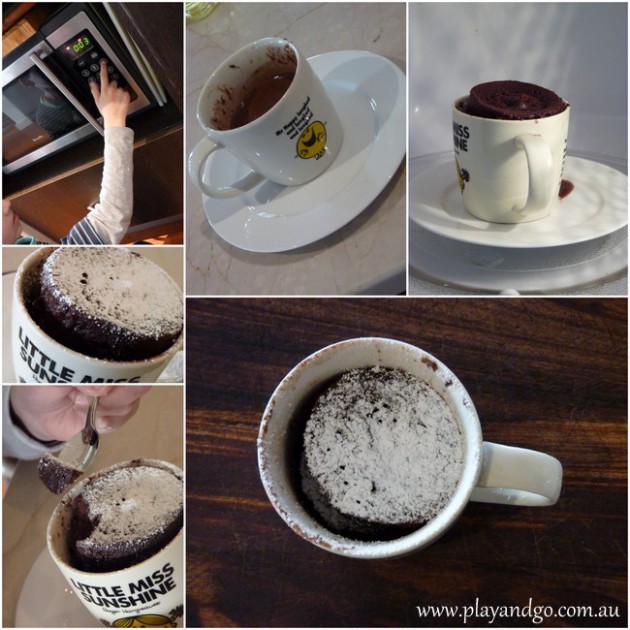 The cake will rise over the top of the mug, but will sink a little once it starts to cool.  Allow the cake to cool before eating.  Decorate with a dusting of icing sugar and/or serve with whipped cream, ice cream, some berry coulis or a delicious chocolate sauce. Yum!