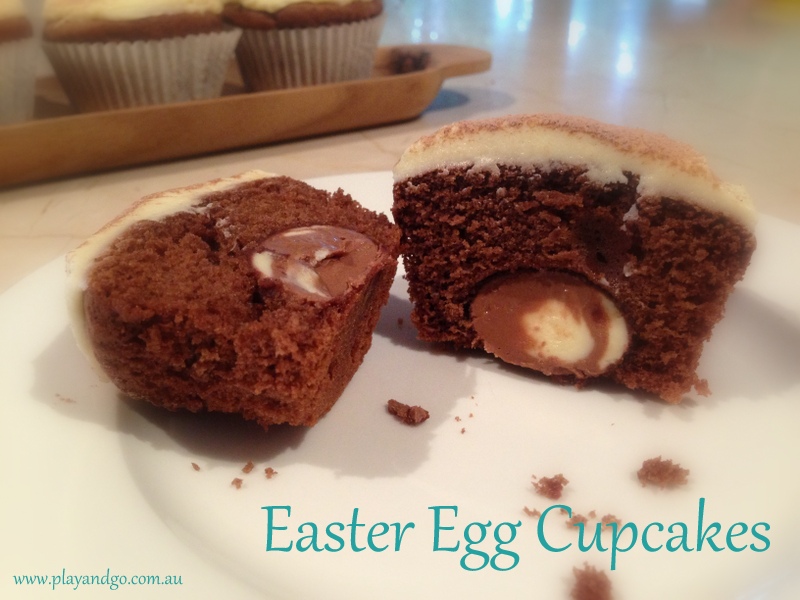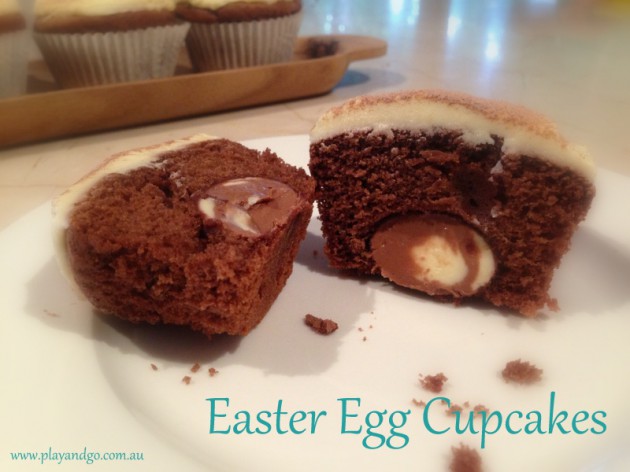 Easter = Easter Eggs and this year, once again, the generosity of family and friends plus the very naughty Easter bunny has left our kitchen with far too much chocolate for two little people!
This quick and easy idea always does the rounds at Easter and so the kids decided to 'donate' a few of their solid eggs for the recipe.
All you need to do is:
1. Whip up a cupcake batter (make from scratch or use a packet mix)
2. Line a cupcake tray with 12 cupcake cases
3. Divide cupcake mixture evenly into each cupcake case
4. Push an easter egg into each one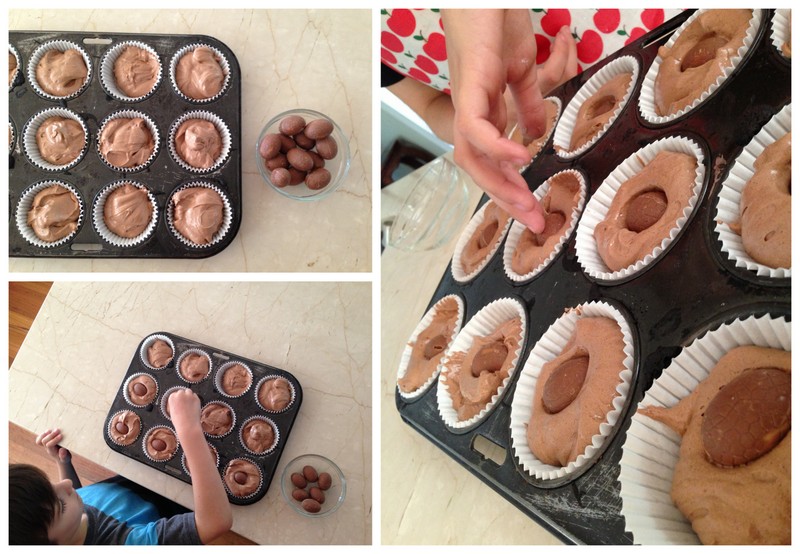 5. Bake as per recipe directions and allow to cool completely before icing
6. Ice and decorate
7. EAT!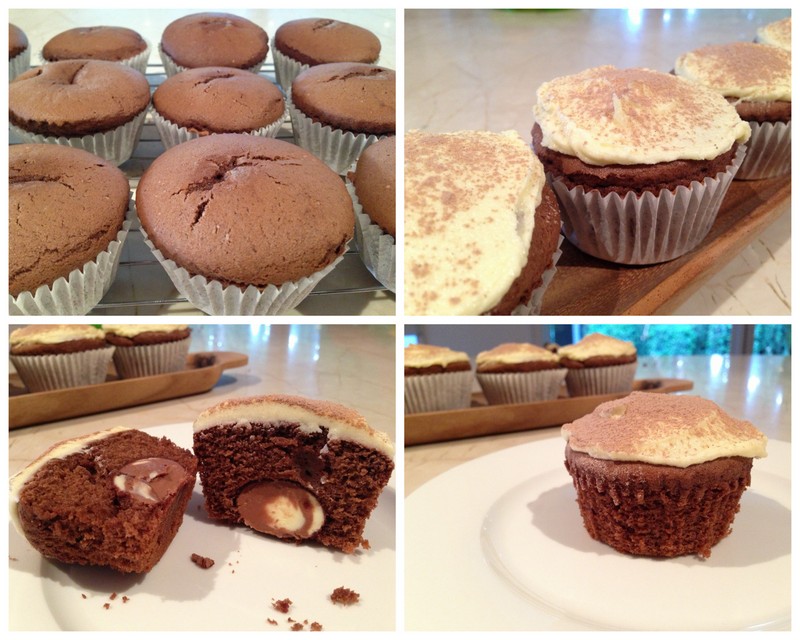 You can use any type of solid chocolate egg you like – milk, dark, white or a combination such as our Cadbury Top Deck eggs.  The cupcake mix can vary too – try vanilla or strawberry.  This idea also works for muffins with the added bonus of being able to eat them warm – with a softer, chocolate filled centre!