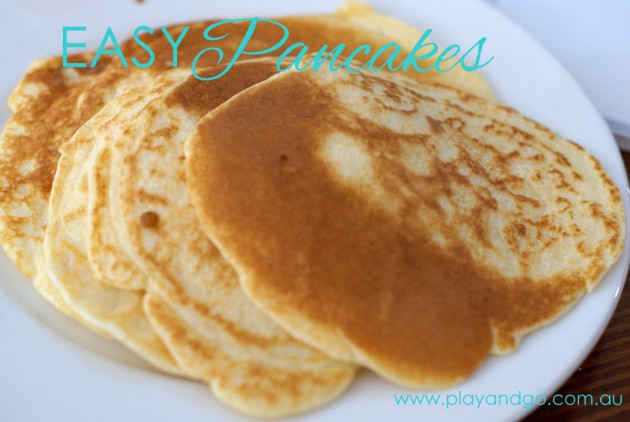 Pancakes. They're a staple at our house. Great for breakfast… and even occasionally for dinner, when you are all out of ideas!
There is no need to buy the pre-packaged stuff at the shops, this recipe works every time. You only need a few basic ingredients to make them from scratch and it's easy enough the kids can help make them.
What You Need
1 Cup of Self Raising Flour
1 Cup of Milk
1 Egg
Butter or oil for cooking
Some people like to add a pinch of salt or sugar but they are fine without.
Using these ratios you can double or triple the mixture depending on how many you would like to make.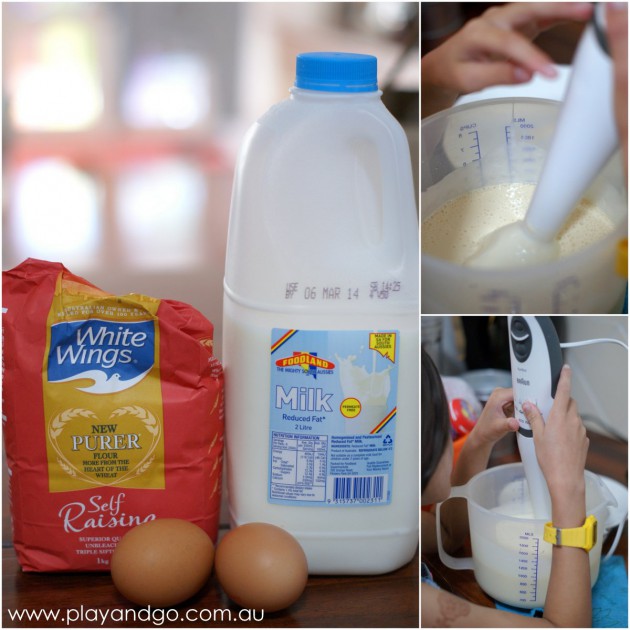 Instructions
Just whisk together the ingredients. The quickest way is to use a hand mixer or stab mixer. You'll get a smooth batter in no time. Add extra milk or some water to thin out the mixture if you would like thinner pancakes.
You can either pour the mixture into the pan straight from a jug but kids will find it easier to scoop the mixture into the pan using a ladle.
Wait for bubbles to appear before flipping over and wait for them to turn golden brown.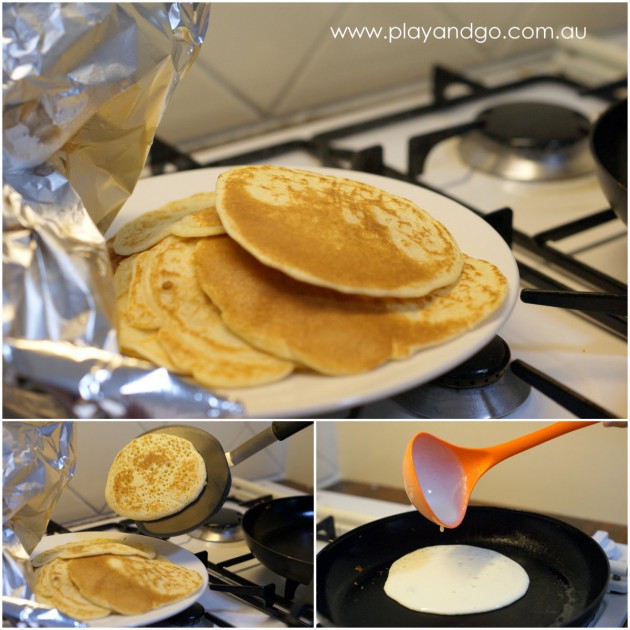 Keep some aluminium foil over the pancakes while you are cooking so they stay nice and warm.
The batter also lasts in the fridge for up to 2 days. We re-use a soft drink bottle and fill it with the batter and put it in the esky when going camping. You can pour straight from the bottle into the pan.
It's that easy.