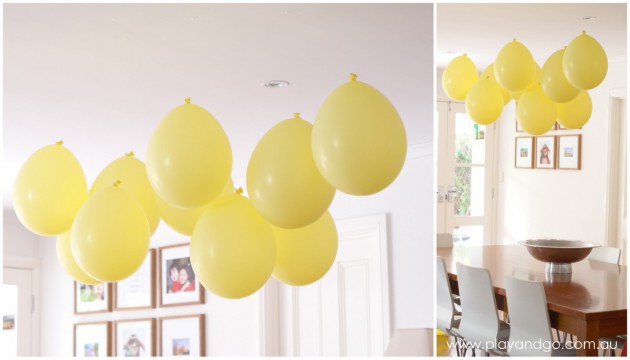 A lovely Play & Go friend showed me this great balloon decorating idea and I was astounded – it was so simple but oh so effective. I had never seen it done before or had ever thought to do it. Genius!
It's basically hanging normal balloons upside down from the ceiling. You get the floating effect of helium balloons but at a fraction of the cost.
In this case we used clear craft string (available from beading shops or somewhere like Spotlight). It's like fishing line but thinner. This gave the effect of the balloons floating in mid air. However you can use coloured or any string you like. We stuck them to the ceiling with clear removable dots (I found in Foodland but available where stationery is sold). To make it quicker I bought the little balloon tie clips from a balloon shop to tie the ends and used a little compressor for blowing up the balloons (the type which plugs into the car cigarette lighter socket, normally used for blowing up our air mattresses when camping). Tip: with a little air compressor which isn't quite powerful enough like ours, you need to start off the balloon with your mouth, then you can use the compressor to finish it off. Of course you can use a balloon hand pump or if you have enough air and don't pass out, you can just blow them up the old fashioned way.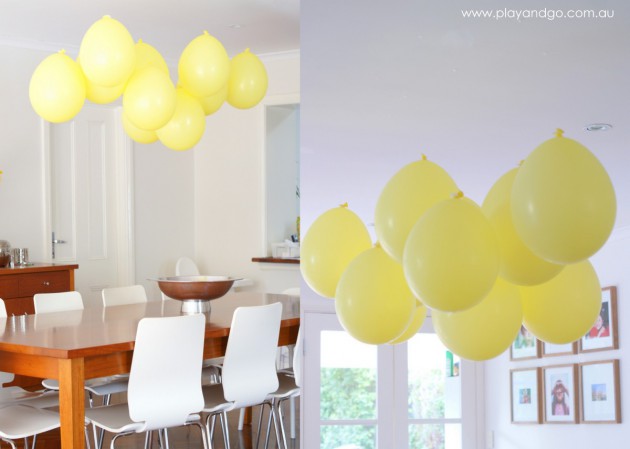 I can imagine all sorts of ways you can adapt this to suit a party. Imagine them in rainbow colours hung in an arch over a party table, or as raindrops falling from the sky. So many possibilities!
Here is our Minecraft themed party below.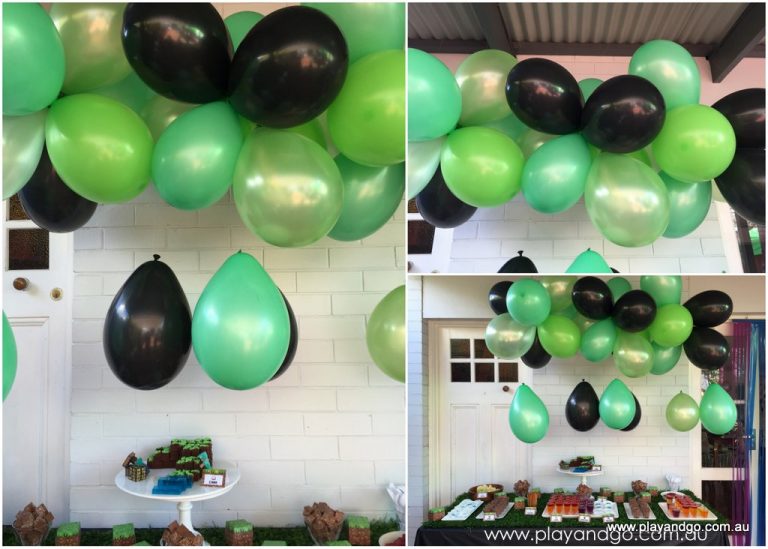 Thanks so much to Jan and Jordan for sharing their pic below with us to give us this great idea.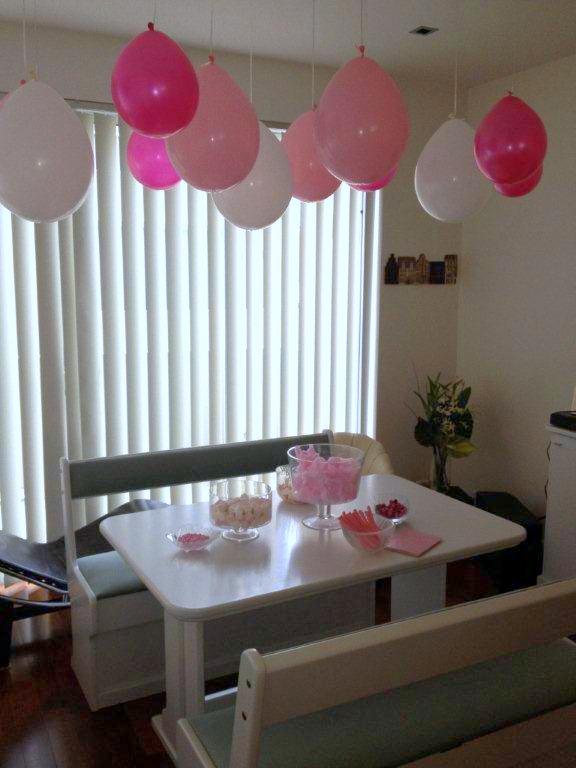 Save