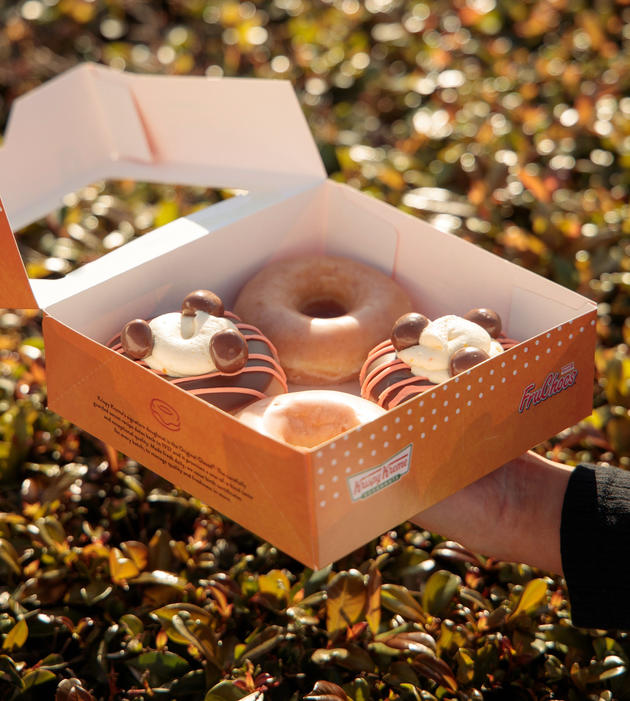 FruChocs® Krispy Kreme Doughnuts Returning to OTR
Krispy Kreme and Robern Menz have collaborated again to bring back the popular FruChocs® Krispy Kreme doughnut which will be available in all 151 OTR stores and Krispy Kreme stores from 23 September 2020.
The FruChocs® doughnut is a twist on the signature Krispy Kreme Original Glazed® but with a chocolate coating, FruChocs® famous peach and apricot Kreme centre, and then topped off with three FruChocs® to create a truly South Aussie iconic treat. Originally created for FruChocs® Appreciation Day in 2016, it quickly become one of the best-selling Krispy Kreme doughnuts in South Australia.
The FruChocs® Krispy Kreme doughnuts will be available as singles, 4-pack or a dozen, with purchasers of a dozen going into the draw to win a year's supply of Krispy Kreme doughnuts.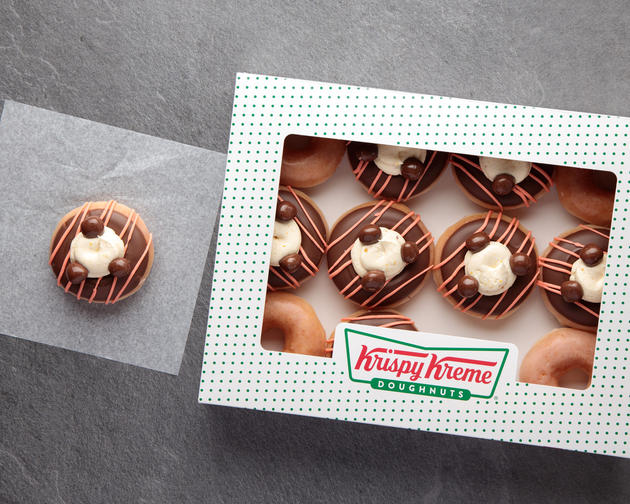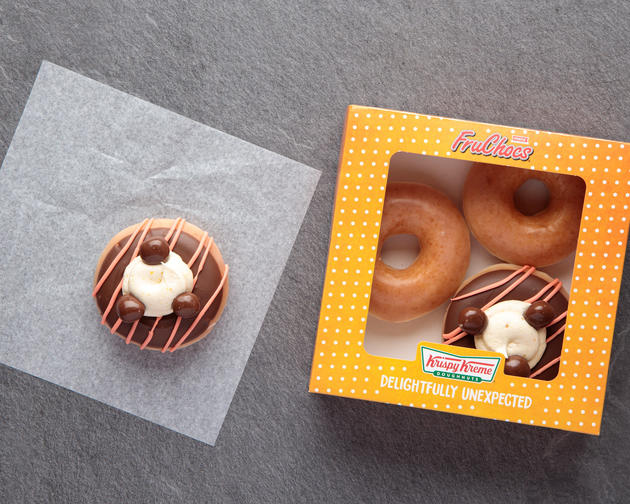 South Australians will be able to pick-up these new, mouth-watering treats even more easily following the roll-out of Krispy Kreme doughnuts to all OTR stores across the state, open 24/7 for added convenience so that customers are never too far away from delicious doughnuts.
The doughnuts are 100 percent South Australian with the FruChocs® manufactured at Robern Menz's factory in Glynde and the doughnuts are made at the factory store at West Croydon.