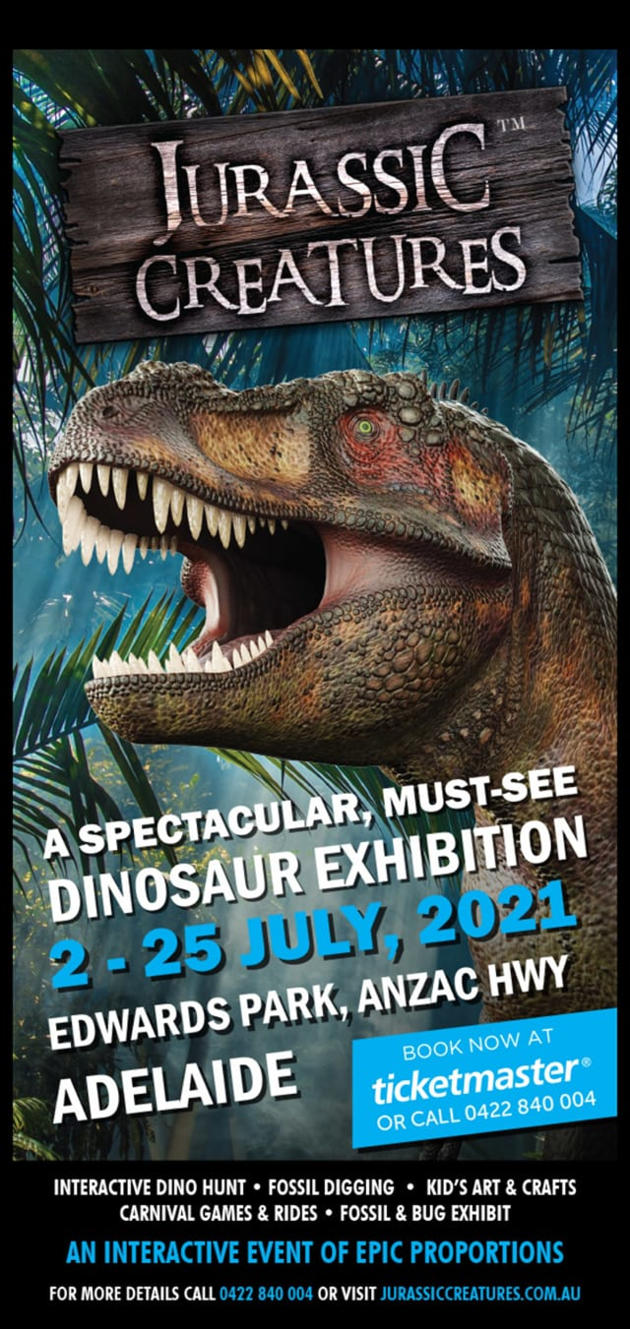 Jurassic Creatures Interactive Dinosaur Exhibition Adelaide
UPDATE: Jurassic Creatures will not be able to proceed from Tuesday 20 July 2021 due to the SA lockdown.
Ticket holders will be contacted by Ticketmaster to issue a refund. Please be patient, as Ticketmaster are inundated with inquiries and it will take around 7-10 business days for them to be in contact.
Jurassic Creatures is an interactive walk through event that will captivate young and old alike.
Explore an ancient world full of animatronic dinosaurs. Get ready to be amazed and thrilled as the greatest creatures ever to walk the earth return and come alive before your eyes.
Marvel at the story of their 165 million year domination of life on earth. Watch them move. Hear them roar!
Get up close with the most infamous prehistoric animals including everyone's favourite, the Tyrannosaurus Rex.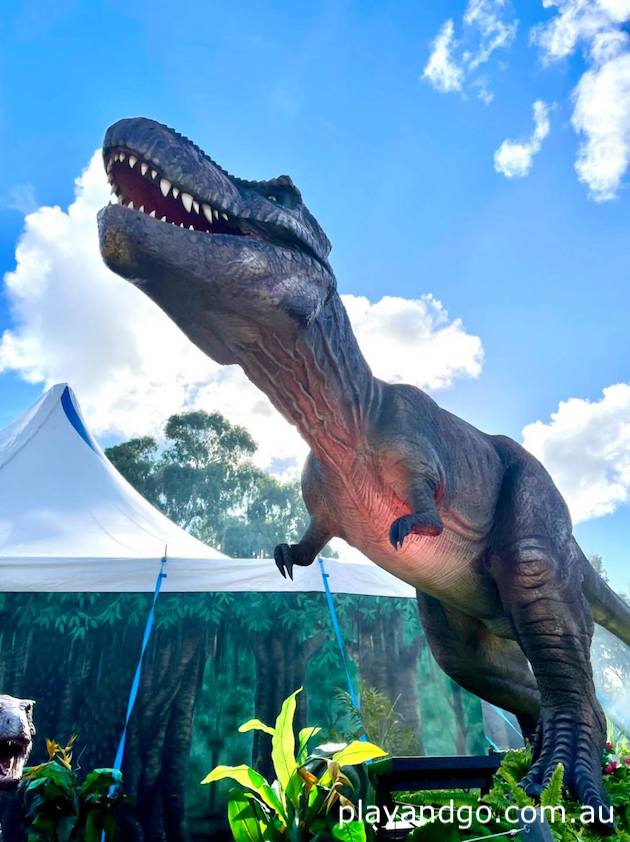 Each ticket gives you access to the interactive dinosaur walk-through, dinosaur Passport Hunt, the Ice Age display, fossil digging, dinosaur crafts, 3D Jigsawland, Dinosaur Ball Pit, Walking Dinosaurs, Dinosaur Adventures LIVE Show, jumping castles and more.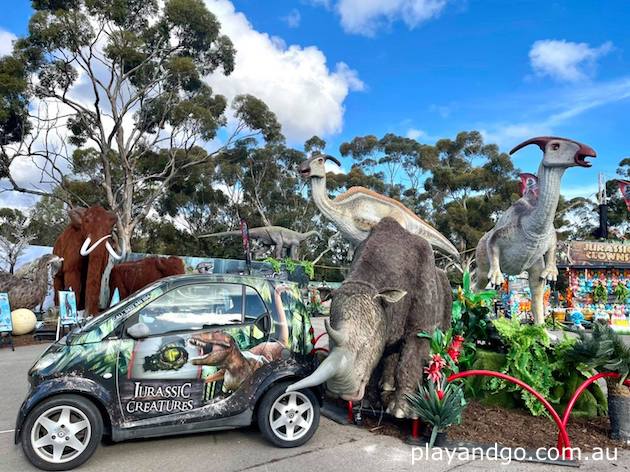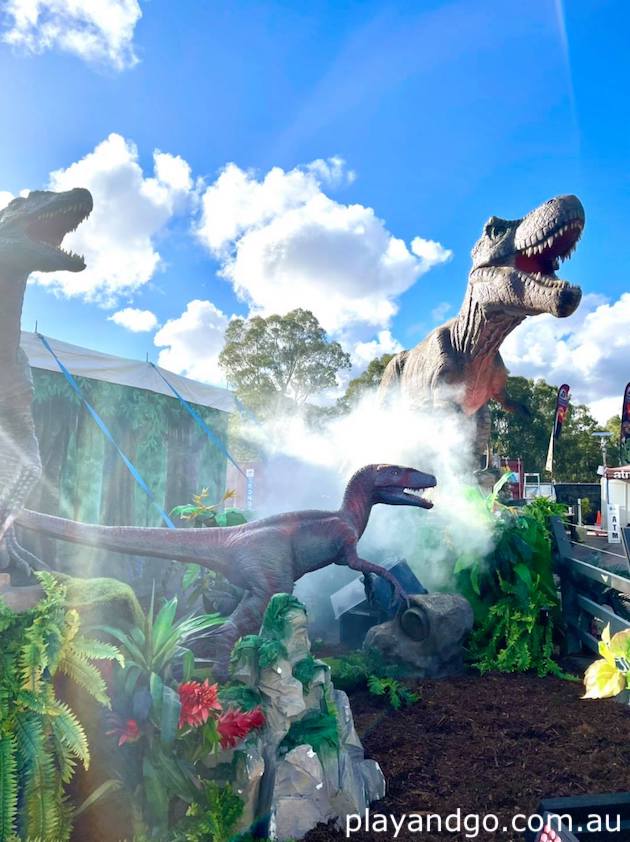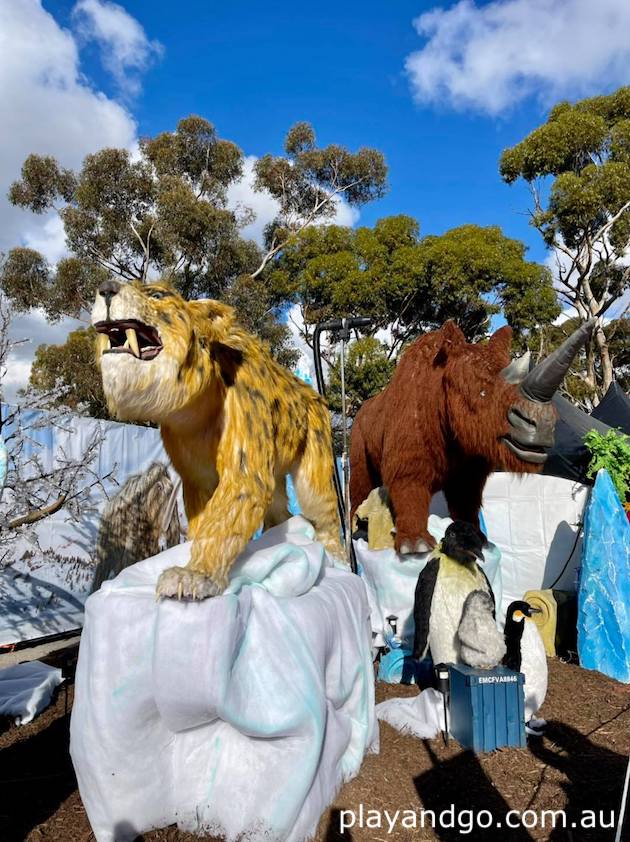 This is the original dinosaur event that was here two years which we loved. This time there's a few changes due to COVID (there are no show rides for example) but there are still loads of activities along with the dinosaur displays. There are lots of hand sanitiser stations and there will be sanitising between each session.
Tickets:
An all-inclusive $28.50 ticket price will include 2 hours of unlimited fun and action including:
A spectacular dinosaur exhibition of more than 30 prehistoric creatures with realistic animatronics
Ice Age dinosaurs set under the falling 'snow'
An Interactive Fossil digging area
Interactive Dinosaur Passport Hunt
Walking dinosaurs
Fossil Exhibit
Giant World Bug Display
3D dinosaur Jigsaw making
Dinosaur – learn to draw
Dinosaur Jumping Castles
Jurassic Ball Pit and Block Village
Dinosaur selfie photo areas
All new Dinosaur Adventures live show
A camera filled with smiles and memories
Other available activities and opportunities not included in the ticket price:
Souvenir Store
Carnival Games
A $65 VIP ticket includes all of the general admission activities plus:
VIP Lanyard
Free Gift valued at $25
Food Voucher – Nuggets & chips or Hot dog & chips with a drink
Tickets are available via Ticketmaster. Children under 3 don't require a ticket.