West Torrens Christmas Riverbank Lights Display
It is hoped that the iconic West End Brewery Christmas Riverbank Lights Display will go ahead in 2021.
This annual event is a South Australian family tradition for many and has been running for over 60 years. Delighting thousands of families who would gather along the banks of the River Torrens at night to see the display, it was sadly cancelled last year because of the coronavirus pandemic. The lack of sufficient space along the paths and viewing platforms to allow for social-distancing was the main reason given.
Lion, the owner of Adelaide's West End brewery, stopped brewing beer at the Thebarton site in June 2021, leaving uncertainty as to what would become of the 8-hectare site on Port Road. It is hoped, with restrictions permitting, they will still host the Christmas Riverbank Lights Display in 2021.
However, in exciting news it appears the popular event will be saved by the West Torrens Council, with Mayor Michael Coxon reaching out to Lion to discuss taking over responsibility of the Christmas Riverbank Lights Display from 2022 for at least the next five years. An official announcement is expected soon, so stay tuned.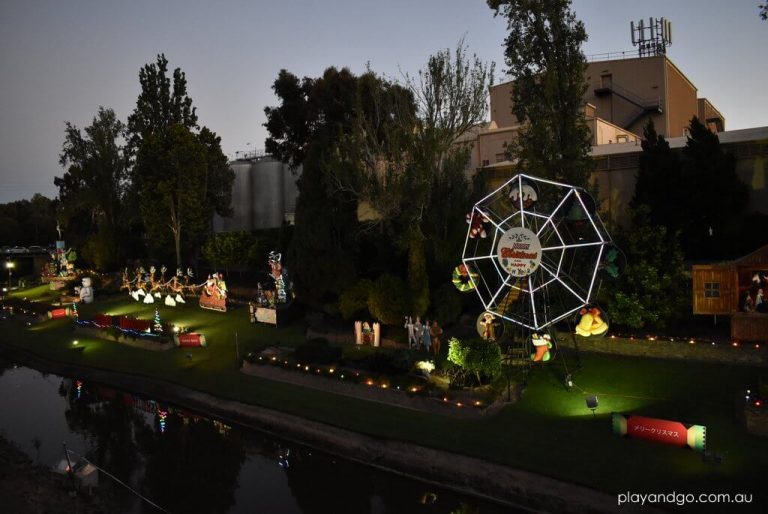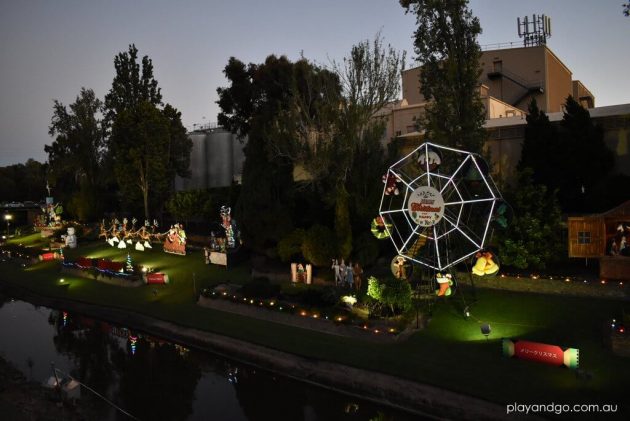 The Brewery lights began humbly in 1959 with a Father Christmas and tree and many extra features have been added over the years including a Merry-go-Round, Vulcan, Ferris Wheel, Bonbons with 'Merry Christmas' written in 16 different languages on them, a Fountain, Old Mother Hubbard, the Wizard of Oz, Toy Stack, Moby Dick, Jack in the Box, Nativity Inn, and also a Beer Truck with a Christmas Tree on top.