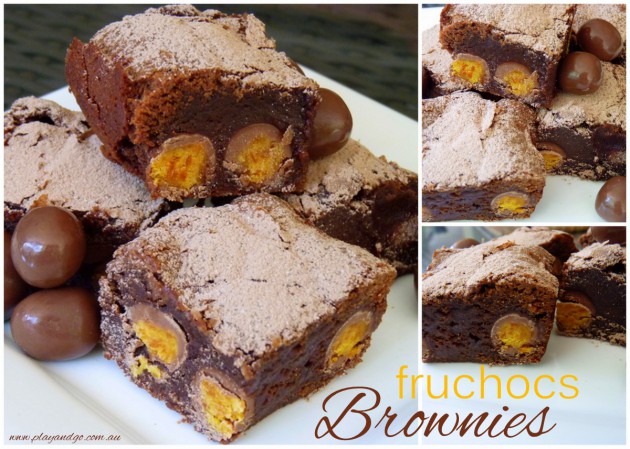 Being HUGE fans of Menz FruChocs it was only a matter of time before we started to make our way through the delicious assortment of FruChoc recipes.  This one has become a family favourite for both adults and kids in our house with constant requests to make more!  It is truly addictive…especially with the delicious tang of FruChocs in each bite.
With only 6 ingredients this recipe only takes around 10 minutes to prepare.  These brownies store well for a few days in an airtight container.  They're perfect for parties or picnics and make a scrumptious dessert warmed up and served with vanilla ice-cream or whipped cream.
Ingredients
200g dark chocolate (chopped)
200g unsalted butter (cubed)
3/4 cup plain flour
3/4 cup brown sugar
3 eggs (whisked)
250g Menz FruChocs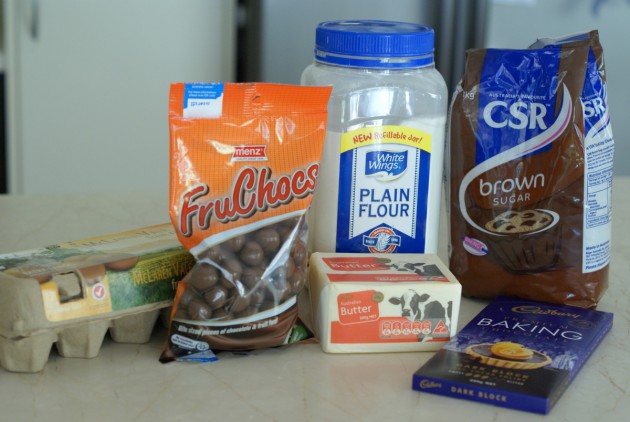 Method
1. Preheat oven to 170 degrees
2. Line an 18cm square cake tin with non-stick baking paper
3. Place chocolate & butter in a medium to large microwave safe bowl.  Microwave on 50% power, stopping to check and stir every minute for 1-2 minutes* until melted (*time will vary with individual microwaves).  Set aside to cool slightly.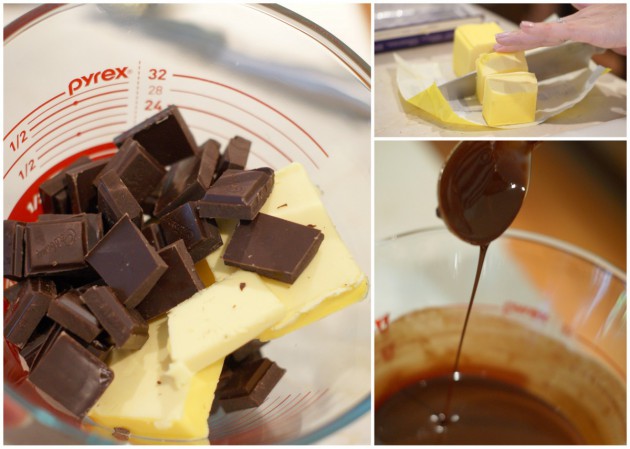 4. Add the sugar and eggs to chocolate mixture and combine well before adding the flour and FruChocs.  Mix until well combined.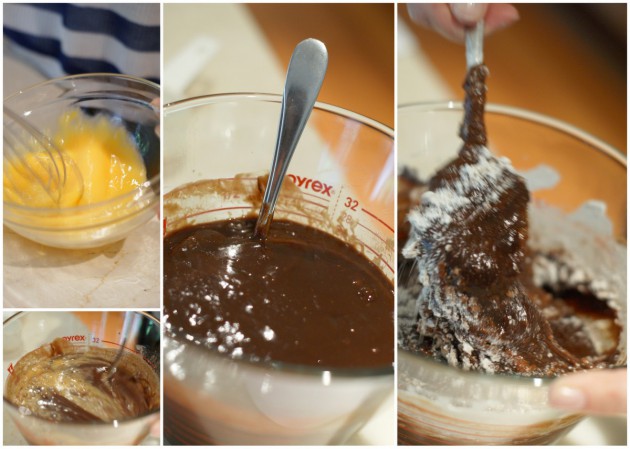 5. Pour mixture into cake tin.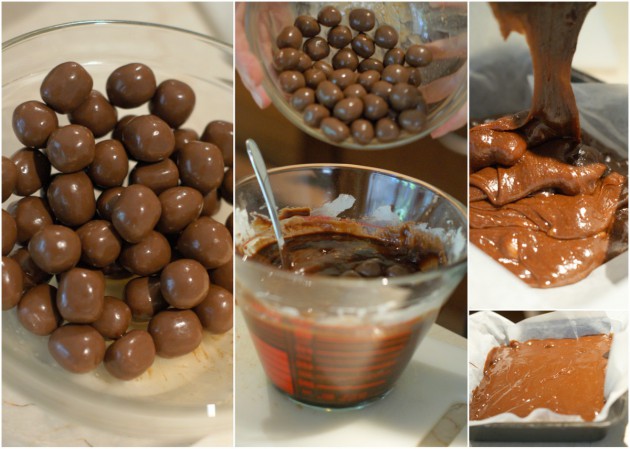 6. Bake for approx. 25 minutes* or until crumbs cling to a skewer when inserted.
7. Once cooked, set aside to cool completely.
8. Cut into 16 squares (or slightly smaller for little fingers!)  Enjoy!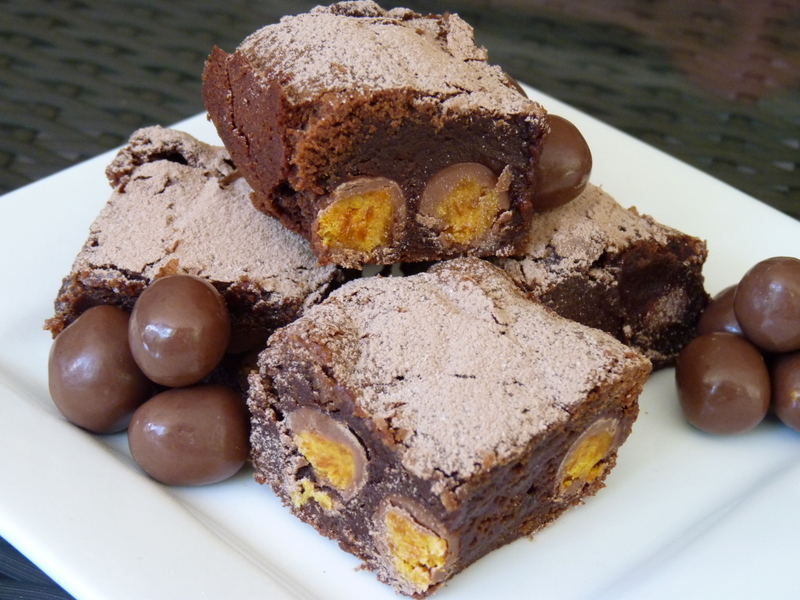 (*May take longer than 25 minutes, depending on individual ovens)
You can find many more FruChoc recipes here.
Save
Save
Save