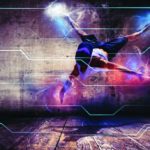 [ February 14, 2020 to March 15, 2020. ]
CIRCUIT at the Adelaide Fringe
Seamlessly combining incredible interactive technology with world-class acrobats, dancers and musicians, 'CIRCUIT' is a pulsating digital circus.
Showcasing incredible feats, fused with state of the art tech, the production not only defies the laws of physics, but blurs the boundaries of various artistic genres to deliver a unique and astounding experience.
Fresh from […]