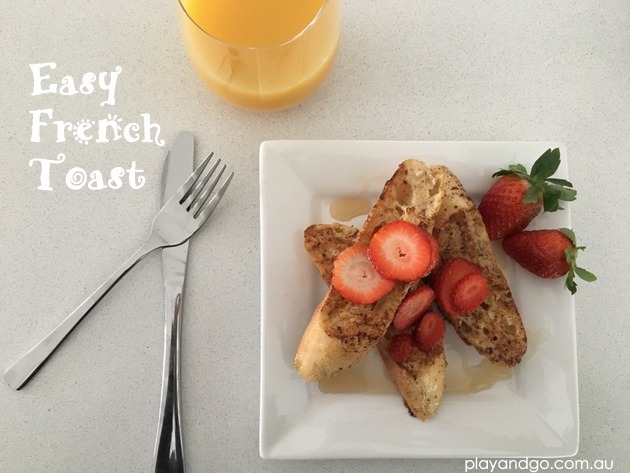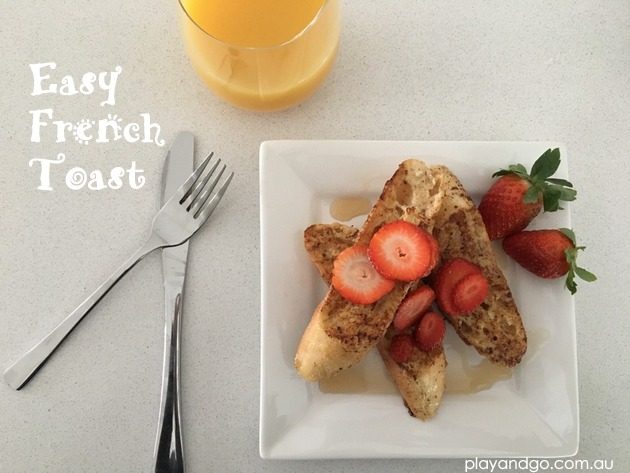 French toast is a breakfast favourite in our house on most weekends, but it's also a fabulous treat to enjoy any time of day!
This recipe is very easy to make and there are a variety of options for fussy eaters who may like it quite plain, or prefer different fruit toppings.  You can also use any type of bread you may have at home – sliced bread, ciabata loaf, sourdough, fruit loaf etc.  The bread should be a little dry so it doesn't get too soggy in the egg mixture, so avoid using very fresh bread.
In all honestly I never measure ingredients for this recipe, so feel free to experiment with your ingredients to suit your own tastes.  This recipe makes enough for 4.
French Toast Ingredients:
2 free range eggs
1 cup full cream milk
1 teaspoon vanilla extract
2 teaspoons ground cinnamon
1 tablespoon raw sugar
pinch salt
1 french stick
butter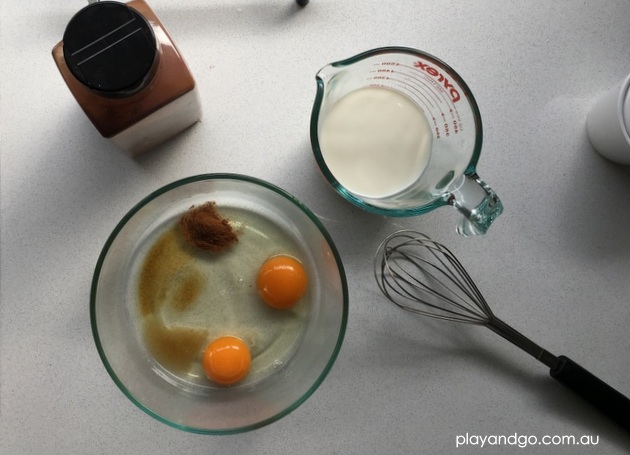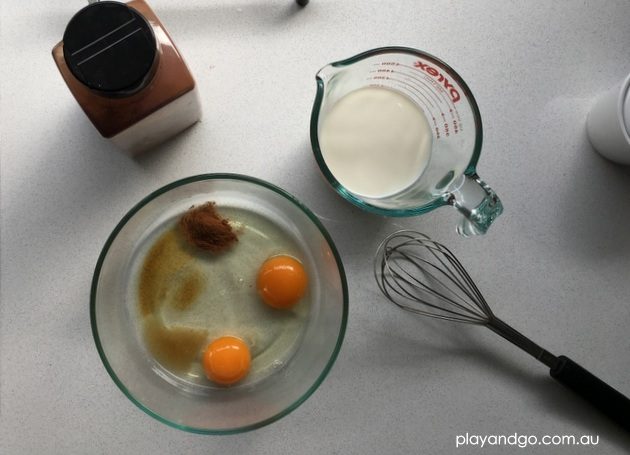 Step 1
Slice your bread (if not using sliced bread) into relatively thick slices, approx. 2-3cm thick.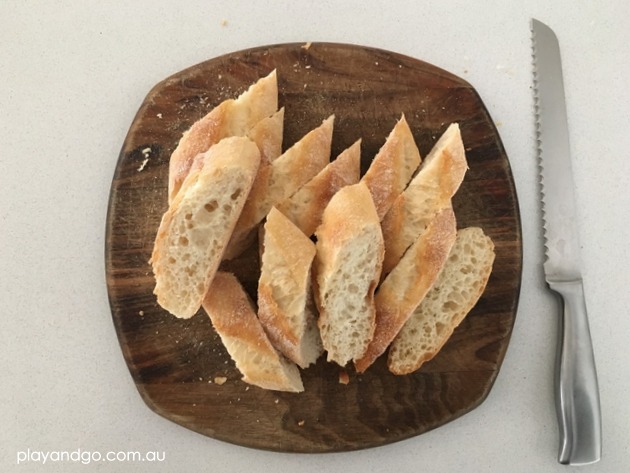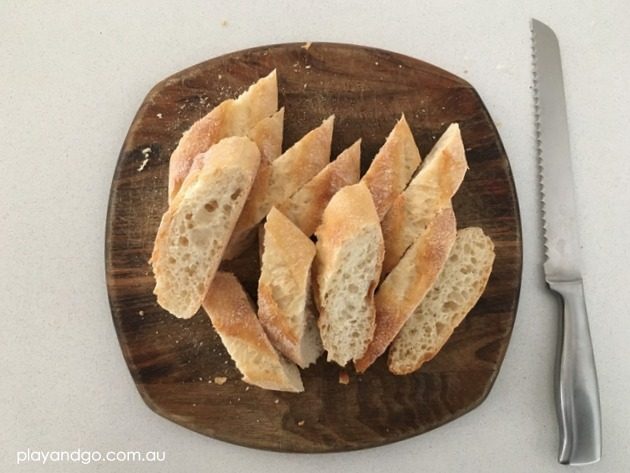 Step 2
In a bowl whisk together eggs, milk, vanilla, cinnamon, sugar and salt.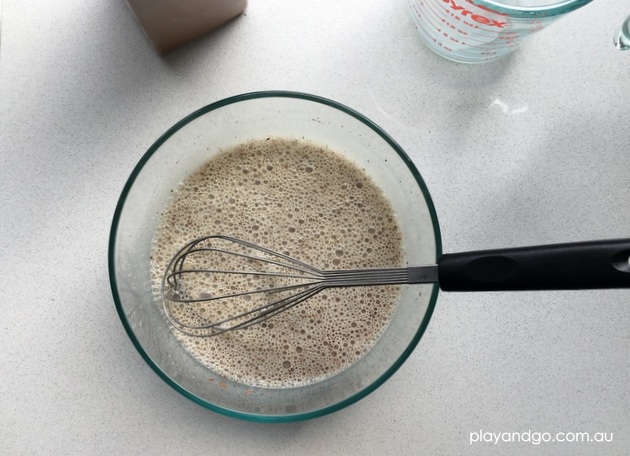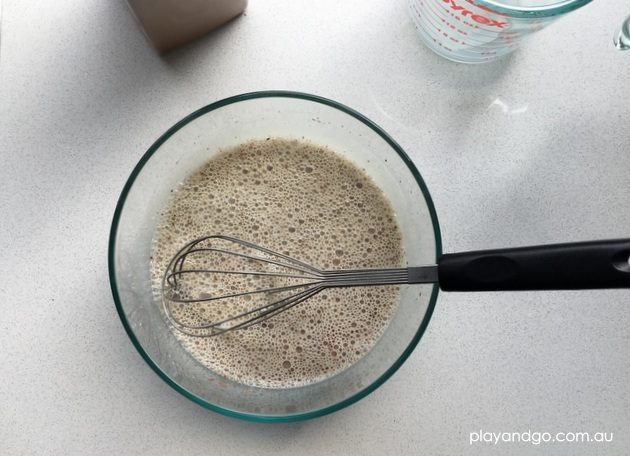 Step 3
Place bread slices into the mixture, two or three at a time, until covered completely on both sides (do not leave to soak!)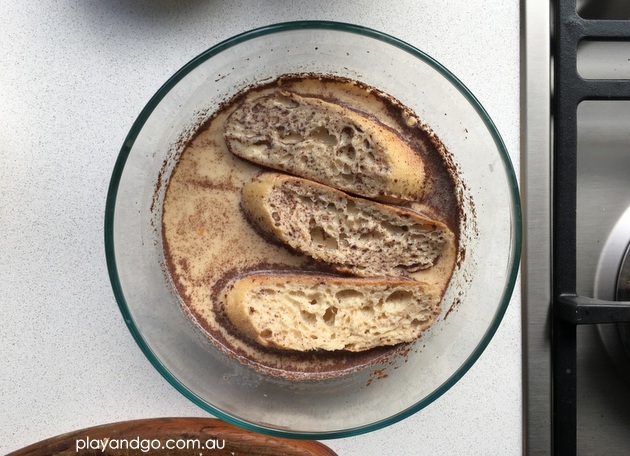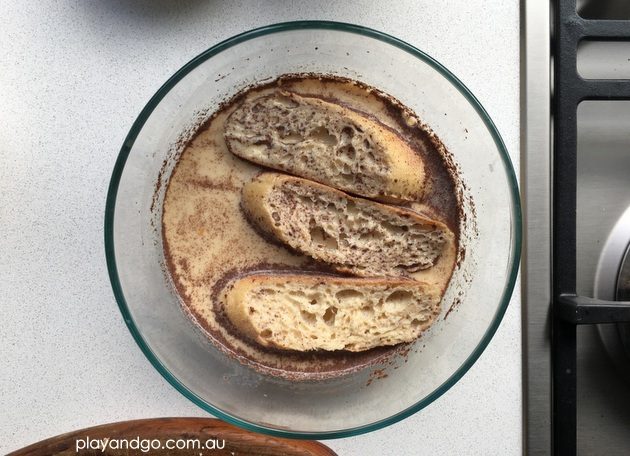 Step 4
Melt butter in a frypan and cook the bread until golden brown on both sides, about 2-3 minutes.  If not serving straight away keep warm in the oven for up to 30 minutes.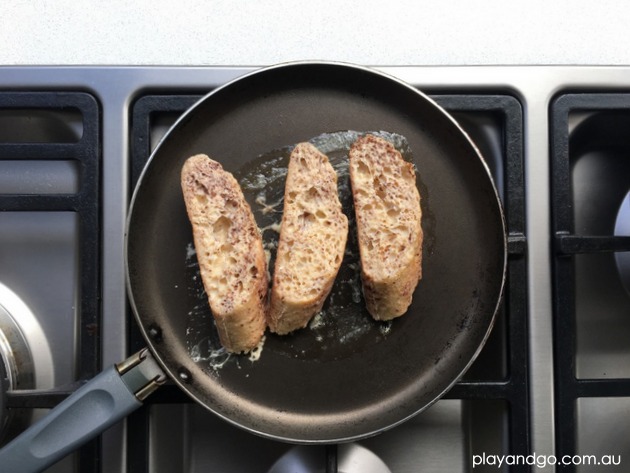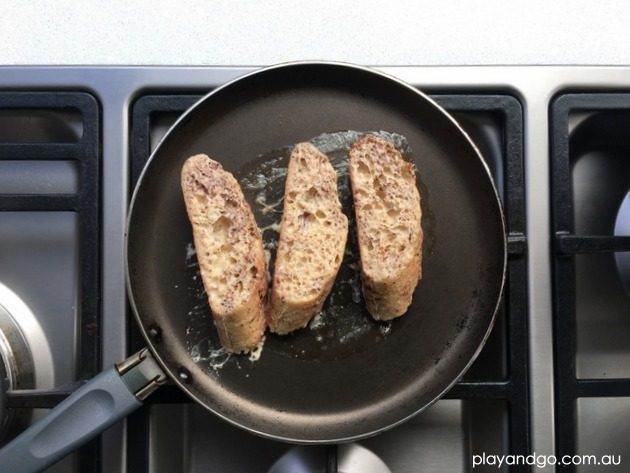 Berry Coulis Ingredients:
1 1/2 cups frozen mixed berries (approx)
1 tablespoon brown sugar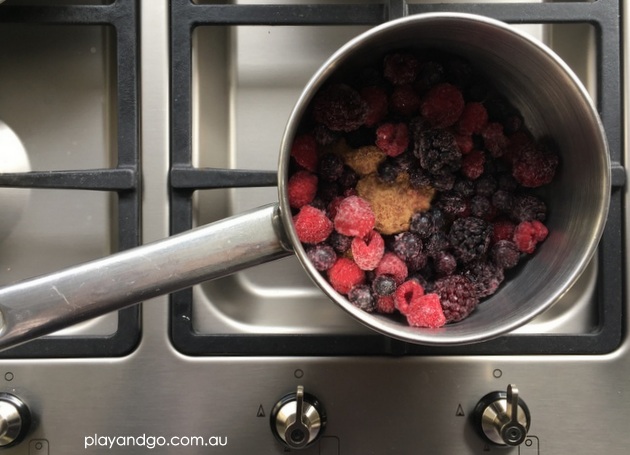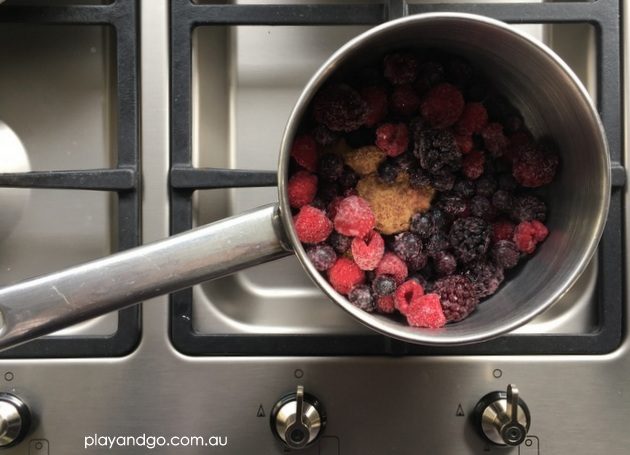 Simply cook the berries and sugar in a saucepan until fully dissolved and once simmering it is ready to use.  You can also add in some fresh berries too, such as strawberries.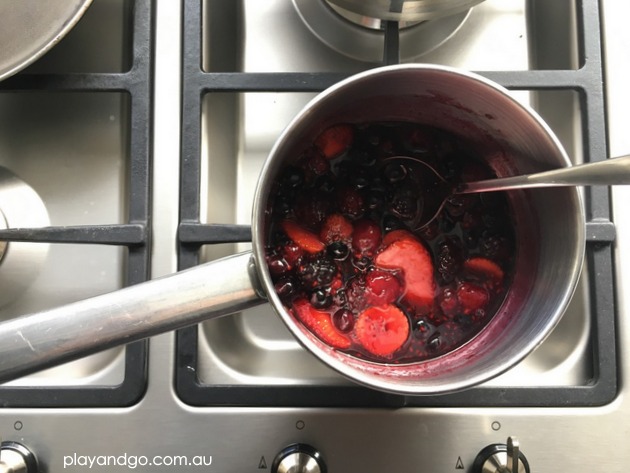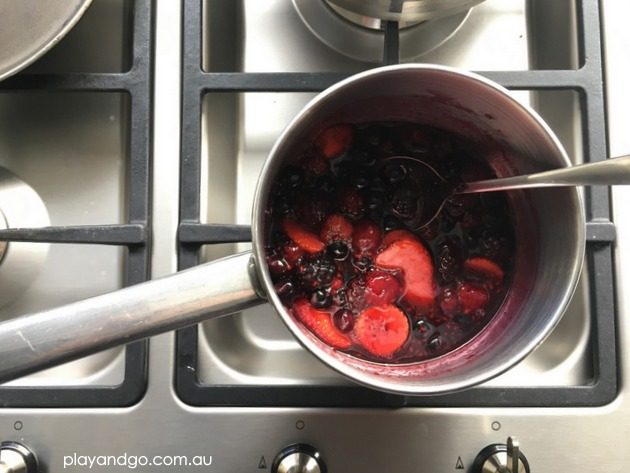 To Serve
French toast can be served in numerous ways, with just a little maple syrup and a sprinkle of cinnamon sugar or with a generous helping of delicious berry coulis.  My kids also love French toast with fresh strawberries, kiwi fruit or sliced banana and honey.
Options:
Milk: you can also use other varieties such as low fat, soy, coconut or almond milk.
Sugar: substitute with honey or maple syrup.