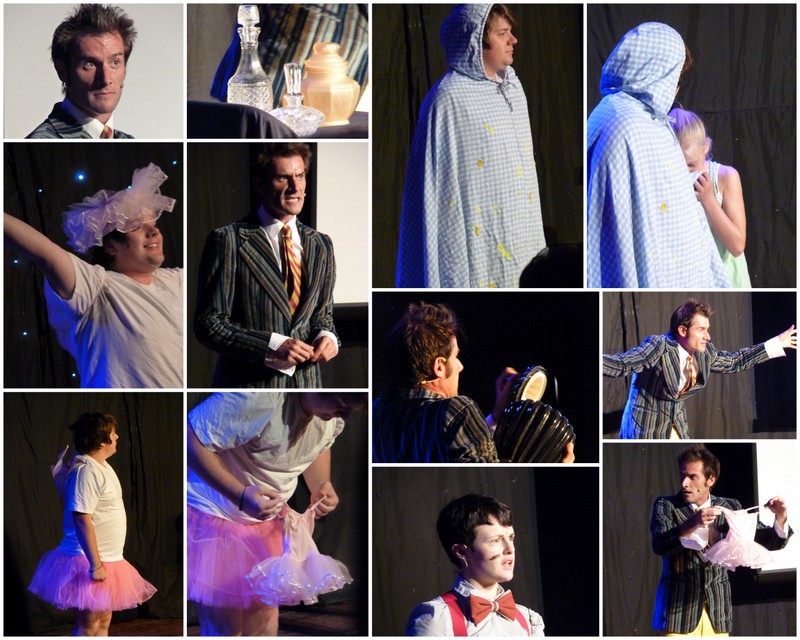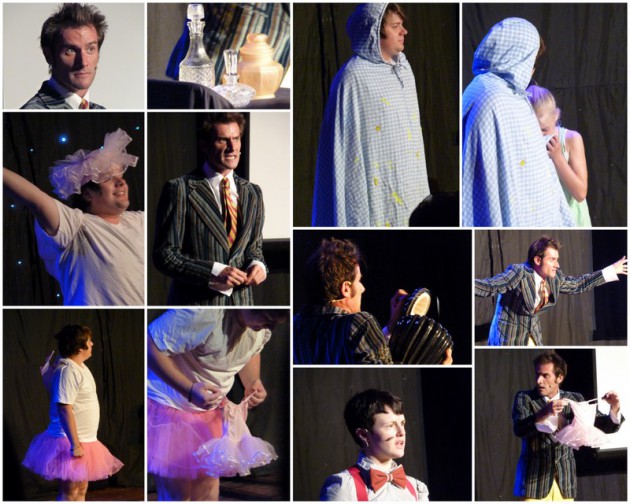 Mr Snot Bottom's Stinky Silly Show was thankfully not stinky, but it was very, very silly – and very, very funny!  There was continuous laughter from the audience and so many 'LOL' moments from little ones who just adore the silliness Mr Snot Bottom gets away with.  Mr Snot Bottom is quite naughty, which of course the kids are fascinated by as they watch and listen to his antics.  It's fantastic for kids to experience stand up comedy at such a young age, and this show engages the children, allows volunteers to bravely venture on stage and even offers a few nursery rhymes the kids are familiar with.

As most parents know the sound of a pop-off to any kid is just hilarious, but Mr Snot Bottom takes it a step further with his collection of stinky smells – the farts he keeps in jars – and the sound effects complement them perfectly!  There's lots of talk about poo too, and bottoms, and then of course there's the boogers and snot…..and the Giant Hanky who just wants to be a ballerina!  The 50 minute performance flows nicely and kids are keen to interact with their naughty entertainer throughout the show.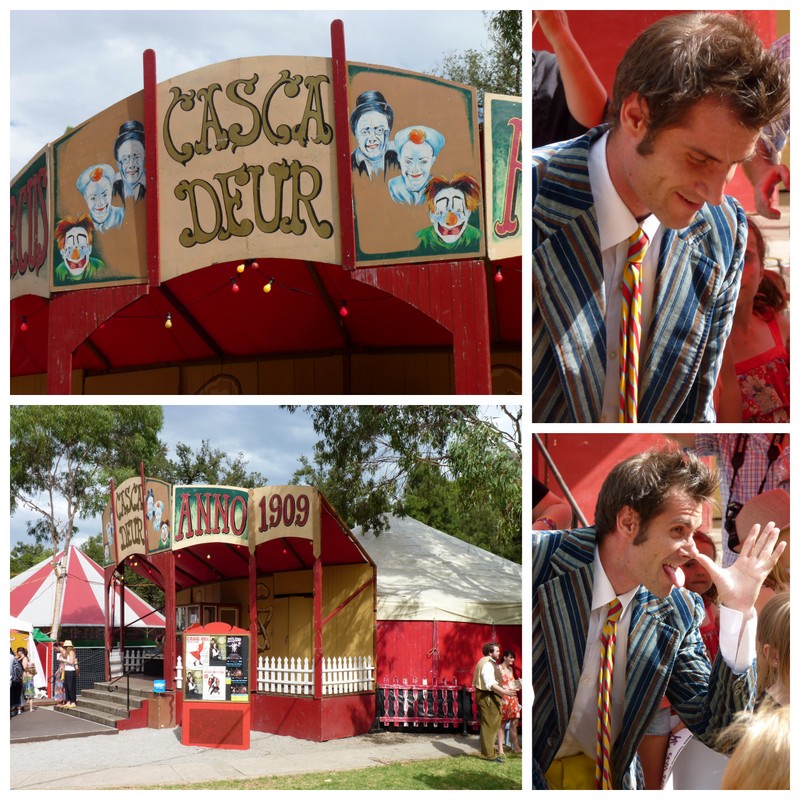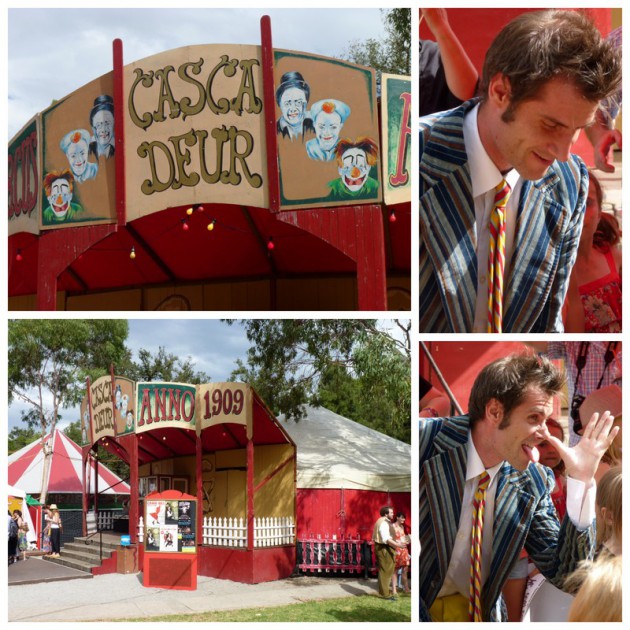 Mr Snot Bottom was kind enough to sign posters and pose for silly photographs with his fans after the show! After sell out tours in both 2011 and 2012, this year's Fringe sessions are also a sell out, so be sure to get your tickets fast next time the Silly Stinky show is in town.
What:   Mr Snot Bottom's Stinky Silly Show
When:   Adelaide Fringe 2013
Where:   Le Cascadeur in The Garden of Unearthly Delights
Who:  4 – 10 years
Click here for more information on future performances by Mr Snot Bottom.
Play & Go Adelaide have been given media access to the Adelaide Fringe 2013 and granted 2 complimentary tickets to the shows we select to attend. All reviews are our own opinion from personal experience, unpaid and not influenced by the artist/s and/or promoter/s in any way.