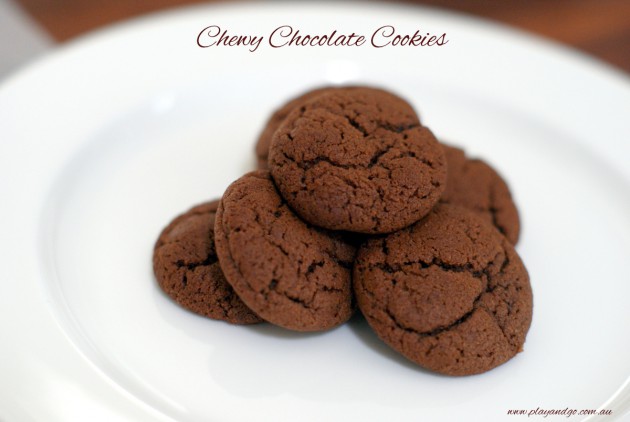 I've had this recipe for Chewy Chocolate Cookies for years – I think I cut it out from a box of cocoa originally. My kids love these cookies and are always asking to make them. They are great as a treat for afternoon tea; to take to a friend's or packaged up to give as gifts. The recipe makes a huge batch of cookies (at least 4 dozen average sized ones, more if you make mini size) so there are plenty to share. My children love dropping a bag of them over to neighbours when they are fresh from the oven.
What You Need
250gm Butter softened
2 cups White Sugar
2 Eggs
2 teaspoon Vanilla Extract
2 cups Plain Flour
3/4 cup Cocoa Powder
1 teaspoon Baking Soda (Bicarbonate Soda)
1/2 teaspoon Salt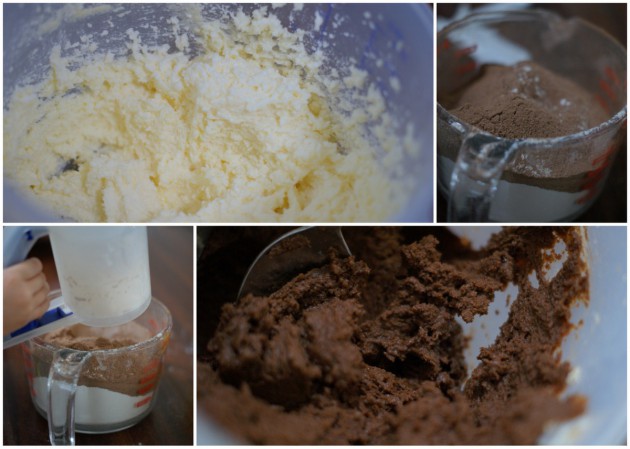 What to Do
Preheat oven to 160 degrees C fan forced | approx 175 degrees C | 350 degrees F
In a large bowl, cream together the butter and sugar until light and fluffy.
Beat in the eggs one at a time, then stir in the vanilla.
Sift together the flour, cocoa, baking soda and salt.
Stir into the creamed mixture.
Drop teaspoonfuls of dough onto baking trays covered with non-stick baking paper.
Bake 8 to 9 minutes in the preheated oven. Cookies will be soft. Cool slightly on tray then move onto wire racks to cool completely.
As you can see the kids love to help make these cookies. On this occasion it was during school holidays and we also had another 2 friends who are neighbours join in, so four kids in total (ranging from 4 to 14 years). The recipe makes a big batch of dough so plenty for all of them to do.
They can roll the dough into little balls or make different shapes. Just ensure there is some space between them as they flatten and spread out when baking.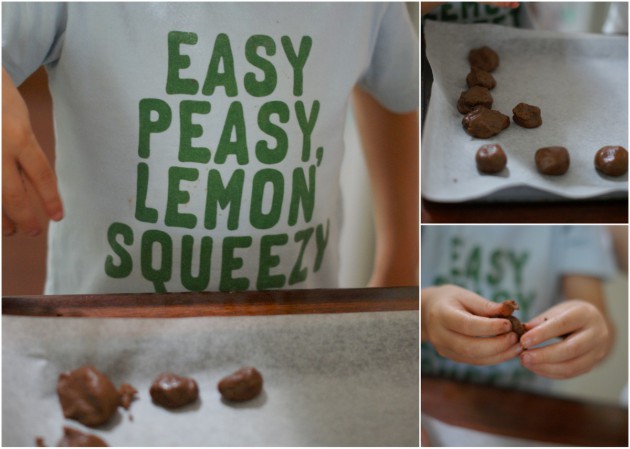 As the t-shirt says, this is an 'Easy Peasy' recipe. Hands will get sticky and chocolatey, but I guess that's half the fun.
As you can see below, the cookies puff up in the oven but they will flatten out once you take them out.
Don't overbake these or they will be hard rather than a bit chewy. Please note – they are very soft when you take them out of the oven but harden as they cool down.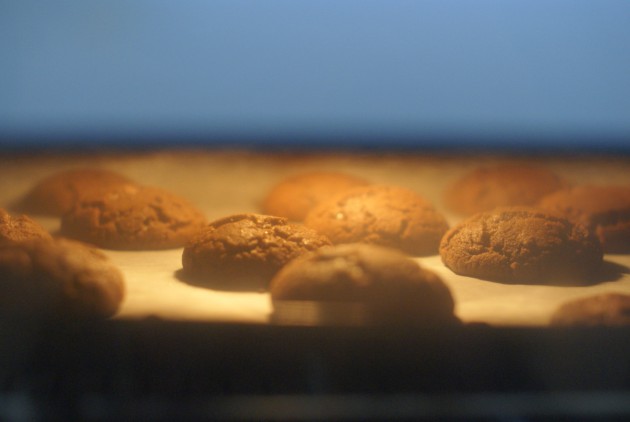 To keep things moving along faster, while the first batch of 3 baking trays were in the oven, I got them to start on the next batch by tearing off the baking paper to size of trays and having them place the balls of dough on them. I then carefully moved these sheets onto the baking trays once the first batch were finished.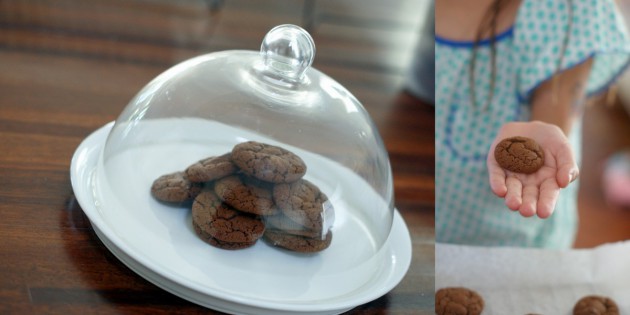 This recipe has been adapted from this one on www.allrecipes.com. The original recipe also includes chocolate chips but these cookies are pretty chocolatey already so I have never included them.