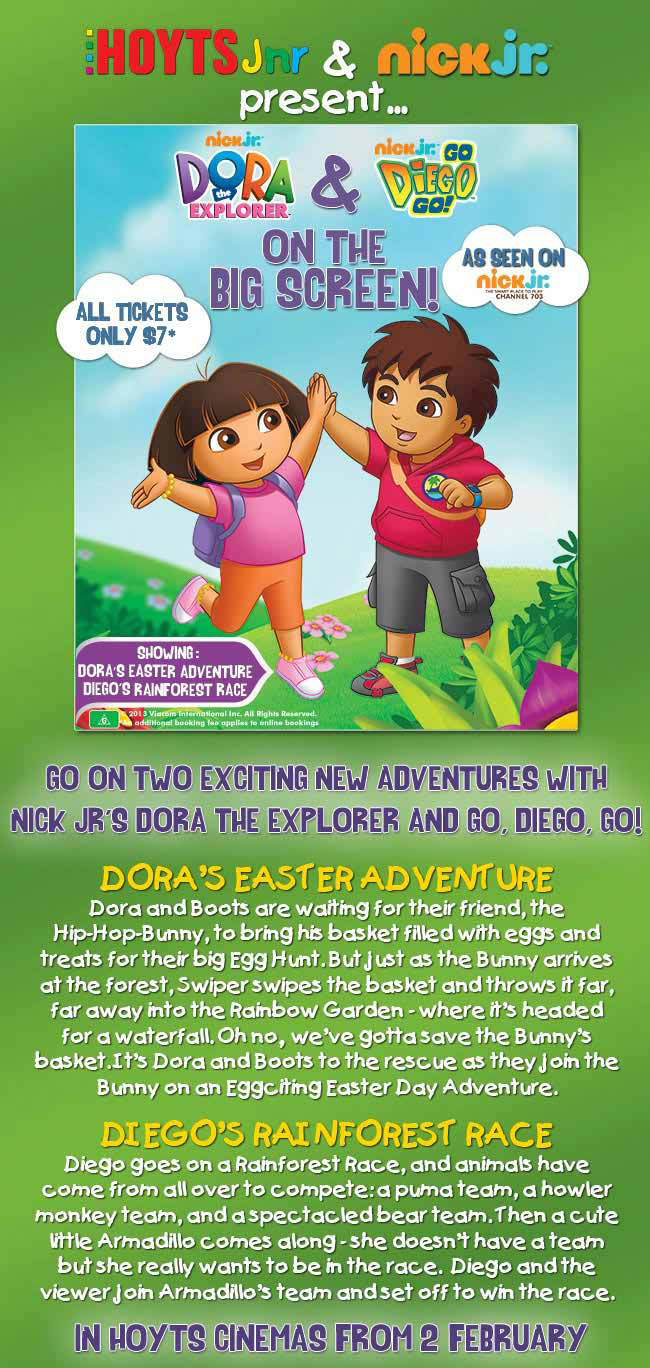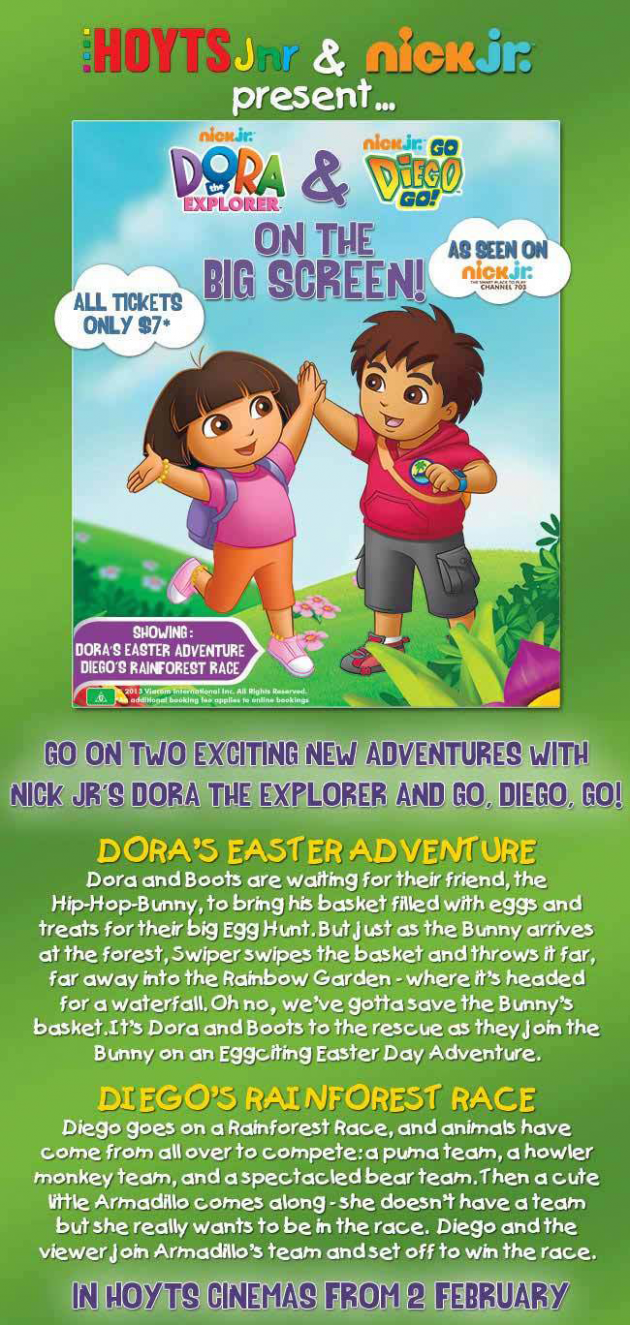 What:   Dora the Explorer & Go, Diego, Go!
When:   Released 2nd February 2013  |  Saturdays, Sundays and Tuesdays @ 10.00am
Where:   Selected Hoyts Cinemas – Norwood, Salisbury & Tea Tree Plaza
Who:   Dora Fans!  Rated G.  Running Time 56 minutes.
Click here for more information & ticket details.  A booking fee applies to online bookings.   Movie is showing for a limited time (ending 17th March 2013 at time of publishing).