Where is the Green Sheep? by Mem Fox is my little boy's favourite book, so when it came to his 3rd birthday it was the perfect theme for the party.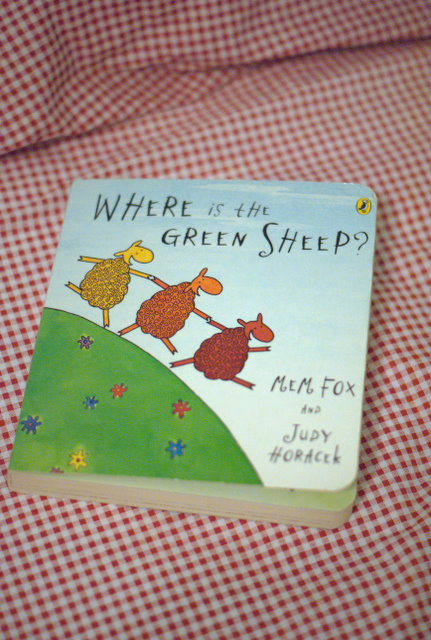 Here are some pics of the sweets table: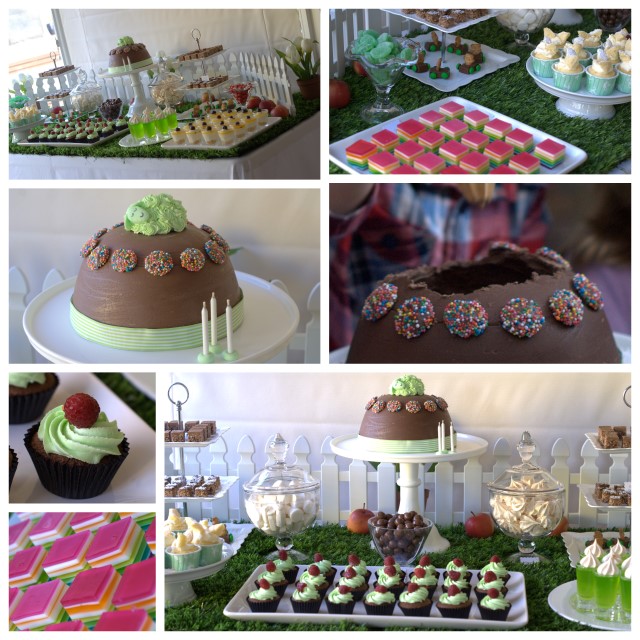 The 'cake' was in fact a chocolate 'smash cake' which was a hollow chocolate dome filled with lollies and mini chocolates. See our Little Blue Bird cake or  Pony cake here for instructions on how to make the chocolate dome.
This is what was left of the cake afterwards.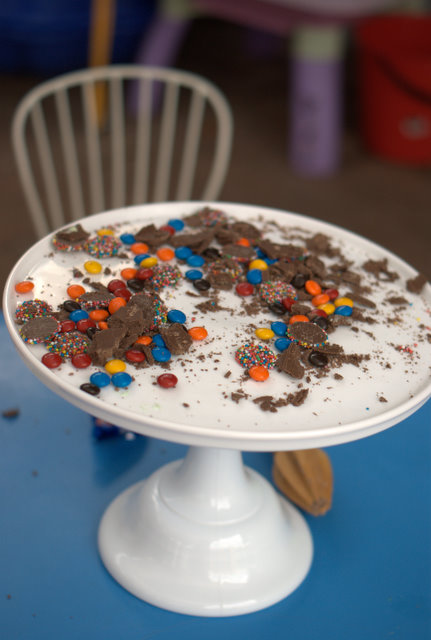 These mini lemon cheesecakes topped with passionfruit sauce and a blueberry were a popular treat. The mini glasses came from Ikea (I think they were about $2.95 for pack of 6).
Mars Bar Slice is an oldie but a goodie at parties. We also had a chocolate coconut slice. The teddy bear cars are always a hit. You can co-ordinate the M&Ms or Smarties wheels with your party's theme colours.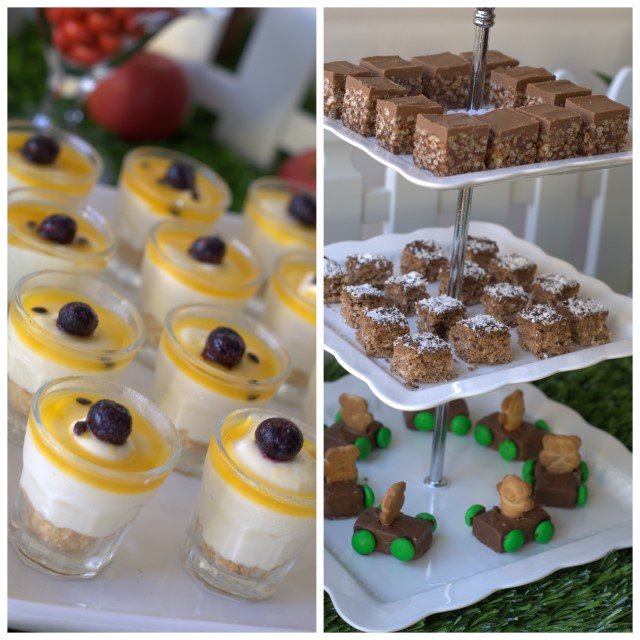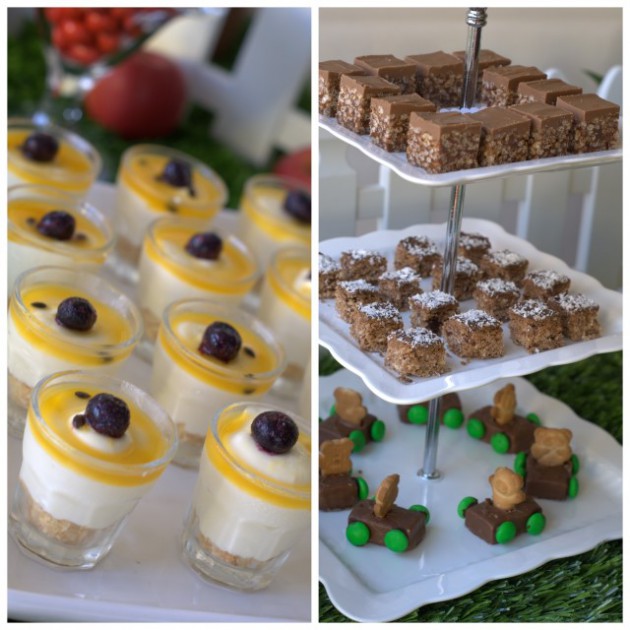 Green jellies served in shot glasses with a meringue on top.
It's just the right amount of jelly for the little ones when there are so many other sweets on offer.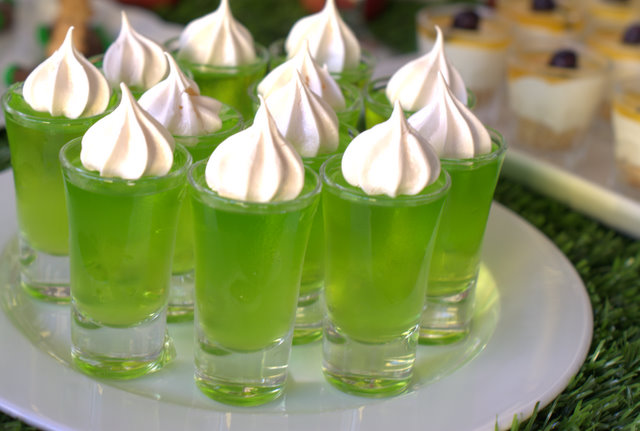 Mini chocolate cupcakes with mint icing and raspberry.
I am a big fan of doing 'mini' cupcakes – often the kids really only want to eat the icing, so this saves having lots of uneaten cake lying around.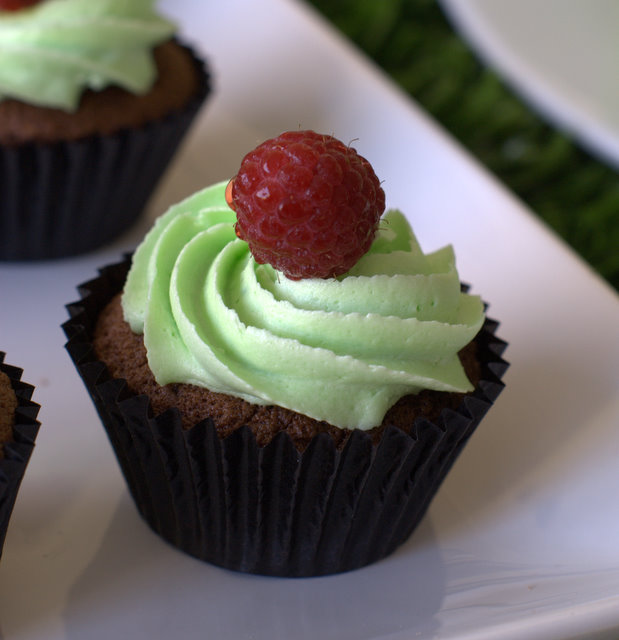 Tiny meringues somehow look more special in a pretty glass jar. This jar was bought from Freedom a while ago.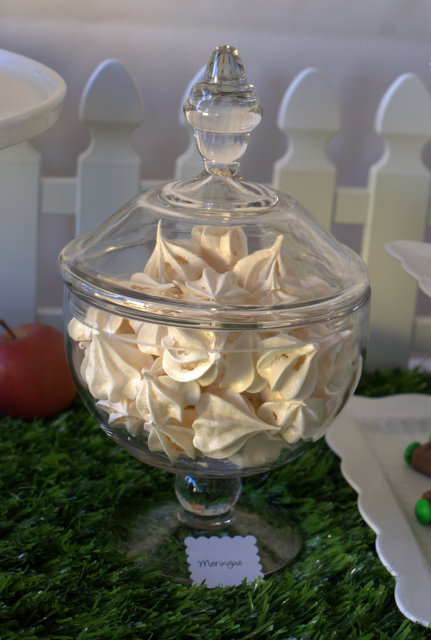 The Rainbow Jelly Squares were made with 11 layers (6 colours with white in between each layer). Sounds insane to make but it actually only takes about 7 minutes for each layer to set in the freezer.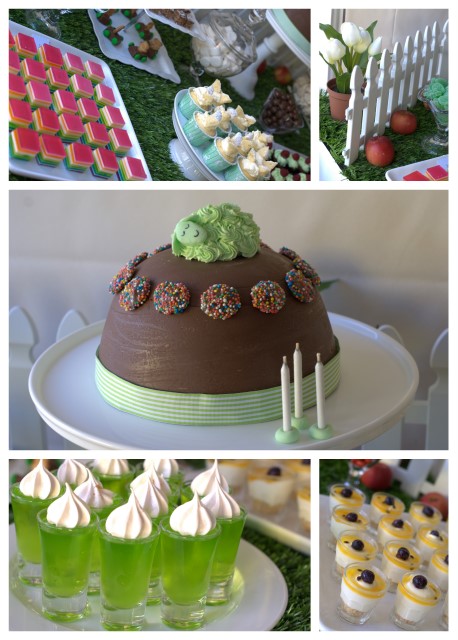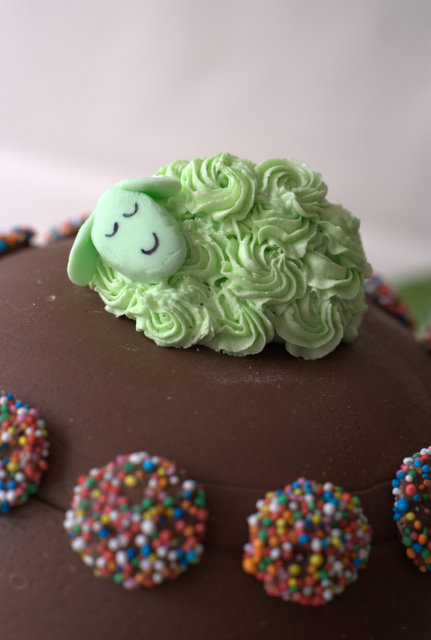 Where is the Green Sheep? book review
Read the Play & Go review of Where is the Green Sheep?