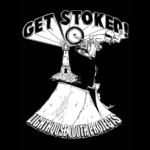 [ January 23, 2020 to January 24, 2020. ]
Get Stoked BMX Sessions – 23 & 24 January 2020
Lighthouse Youth Projects is run by Ryan and Jamie. They share a love of riding bikes and being stoked on life. The Get Stoked program is about sharing their passion and skills with the next generation of young shredders.
Curb Dogs Sessions | 9am – 10.30am
New to […]